College of Medicine

Communique

Population Health
Preliminary results of a long-term health study of the Lake Nona Community show many strengths and some concerns about area's overall wellness. The good news: People who live, work and participate in activities in the community have very low levels of smoking. They exercise regularly and have strong support systems. The bad news: They have much higher alcohol and binge drinking rates than the national average, the majority do not eat fruit, dairy or vegetables daily, and nearly one-third report moderate to severe stress in their lives.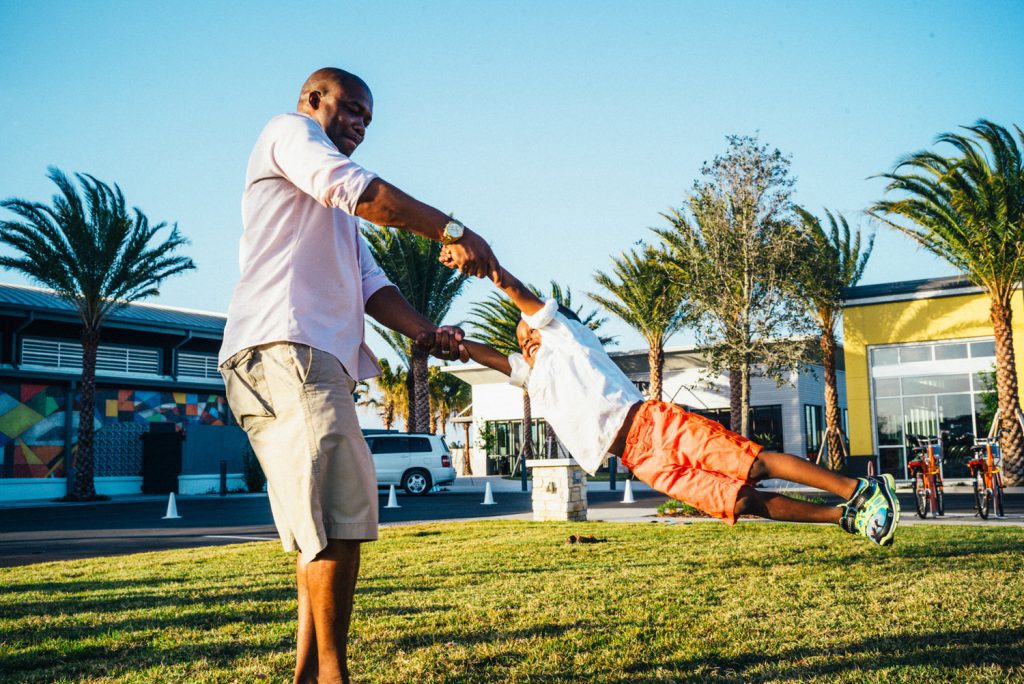 The results of the Lake Nona Life Project will be presented today as Lake Nona begins Lifestyle Medicine Week, designed to help educate people on ways to live healthier. For a complete calendar of the week's activities, visit https://www.livewelllakenona.com/.
The Lake Nona Life Project began six years ago and was relaunched in partnership with the UCF College of Medicine and Nona Analytics in 2020 in response to today's new challenges in health, wellness and work-life balance.
Dr. Eric Schrimshaw, chair of the medical school's Population Health Sciences Department, leads the project, that is examining patterns, predictors and strategies for improving health and wellness. Participants take a health survey and then the project will measure how their health and wellness improve over time. As part of the effort, the project provides ongoing health and wellness guidance via social media and events. It has also partnered with the new Lake Nona Performance Club, a medically supervised fitness center, to measure health benchmarks such as BMI, grip strength, heart rate, and blood pressure readings to track participants' progress and provide data for Life Project research.
Dr. Schrimshaw will present the preliminary analysis tonight at 5:30 to 6:30 p.m. at the Lake Nona Performance Club, 6775 Chopra Terrace, Orlando, 32827. His preliminary findings from about 300 completed surveys show:
As a community, Lake Nona is more ethnically diverse than the national average. The community has a higher level of education than the national average and a higher average income. The average age of participants was 41, older than the national average of 38.
Participants have a lower daily intake of soda than the national average, but only 38% eat fruit daily, 48% have dairy daily and 51% eat vegetables every day.
73% of participants had participated in moderate exercise for two to seven days during the last week. 69% had participated in vigorous exercise during that same period. 78% had participated in some form of weight training that week.
While only 3.6% reported smoking regular or E-cigarettes, compared to the national average of almost 17%, Lake Nona participants drank alcohol more frequently and heavily than the national average. 78% reported drinking in the last month, compared to the national average of 55% and 38% reported drinking 5+ drinks at a sitting in the last month, compared to a national average of 23%.
Lifestyle Medicine Week will include programs highlighting the six pillars of lifestyle medicine that can help prevent chronic conditions like heart disease, diabetes, high blood pressure, obesity and even cancer. Those pillars are nutrition, exercise, stress relief, avoiding risky substances, sleep and relationships.
"We know that lifestyle plays a critical role in health, wellness and disease prevention," said Dr. Schrimshaw. "With widespread participation from our diverse, health-conscious Lake Nona community, we can play a pivotal role in improving health for all."
He said further analysis and additional participants will allow the project to provide even more robust information on ways to improve health and identify health challenges for particular groups within the community.
Post Tags
Lake Nona Life Project

Lifestyle Medicine Week