Physicians in the Central Florida community are giving back by helping to train the next generation of doctors.
"I love passing things along," said Dr. Turi Maki, an attending physician specializing in emergency medicine and an adjunct professor at the College of Medicine. "There are little pearls of wisdom that my professors have given me and those I have learned along the way, and it's a pleasure to be able to share them with the students."
Dr. Maki is a preceptor in the College of Medicine's Community of Practice program, a clinical experience requirement that provides medical students exposure to real-world patient care. In their first and second years of medical school, students are assigned to work with physicians practicing in various medical centers throughout the community. During their seven to eight sessions with their preceptors, the students engage in 'active observation' beginning with shadowing the physicians, to eventually interviewing and examining patients with guidance from their preceptors.
"Medicine is a career that you always give back, not only to your patients but also to upcoming physicians," Dr. Maki said. "And this program has been enormously rewarding to give back through teaching."
Dr. Maki is among more than 150 preceptors who have mentored students in a variety of clinical settings including primary and urgent care practices as well as nursing homes and hospices.
"The goal is not necessarily for the students to learn medicine from the preceptors," said Dr. Analia Castiglioni, associate professor at the College of Medicine and one of the program's directors.  "It's really to anchor the knowledge that they're acquiring in the classroom and to start to develop that professional identity, working side-by-side with a practicing physician."
Students develop skills in patient communication and physical examination, and begin cultivate habits of inquiry and a caring, compassionate bedside manner.
"At the beginning of the med school curriculum, students get to practice on medical mannequins and patient actors, but nothing substitutes working with real patients," Dr. Castiglioni said. "Not many medical schools give students interaction with real patients this early in the program and that's one thing a lot of prospective students like about our med school."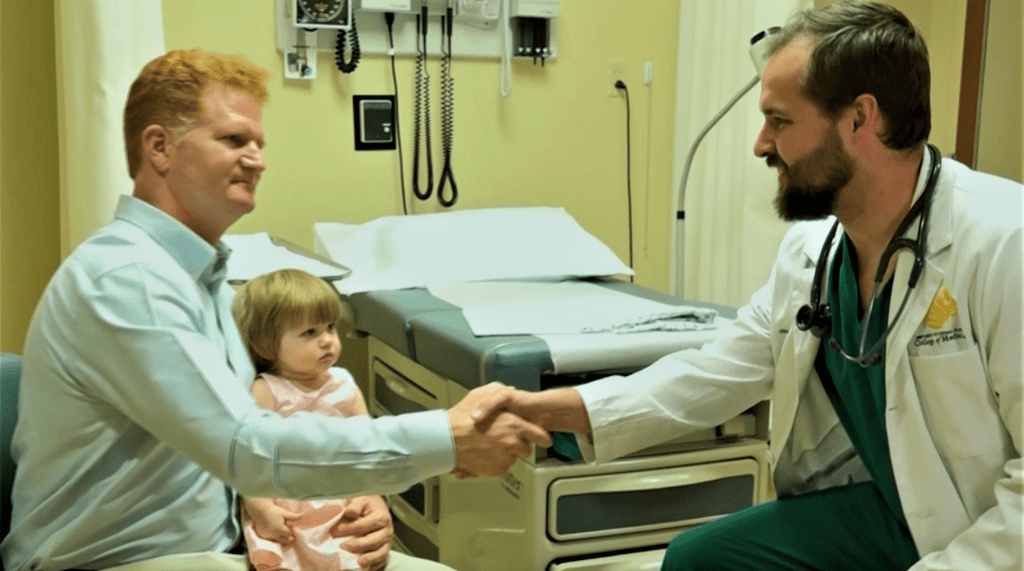 Chris Schow, a rising second year medical student trained with Dr. Maki at Absolute Urgent Care. Working with actual patients, he said, better prepared him for working in hospitals during his third and fourth year clerkships.
"We learn about ear infections in class, but to actually see what the infection looks like, you don't get that opportunity anywhere else, except for in real life practice," Schow said. "Yes, we do a lot of simulations, but until we've gone out and experienced it in a real patient setting, it's not real for us."
At Dr. Maki's clinic, Schow helped treat patients with variety of ailments from the common cold and flu, the occasional broken bones and diseases he learnt about in the classroom.
"Working with Dr. Maki was great," said Schow. "She also gave me tips and little gems to help me understand and remember things I was learning in class. She also let me practice setting up an IV on her, which I think was very altruistic of her."
For Dr. Maki, the most rewarding aspect is seeing how students, like Schow, grow and develop over the six-month training period.
"They might have been frightened when they just arrived, but toward the end they will pick up the chart and head into a room and the closer they get to the end is the closer they are (to being) on the mark with their diagnoses."
"It's just gratifying to be able to share my knowledge and practices that I think are important, such as sitting down and taking the time to listen to a patient, not rushing, and giving them your full attention.  It's really important to ingrain these pointers early on to help make them better physicians."
Post Tags