Burnett School

College of Medicine

Communique

Faculty News

Infectious Disease Division

Research
For UCF microbiologist Dr. Salvador Almagro-Moreno, COVID-19 and now monkeypox have heightened the urgency to understand the dangers of emerging infectious diseases. His research into how harmless bacteria can turn into human threats has made him UCF's first recipient of the prestigious Burroughs Wellcome Fund Investigators in the Pathogenesis of Infectious Disease (PATH) award.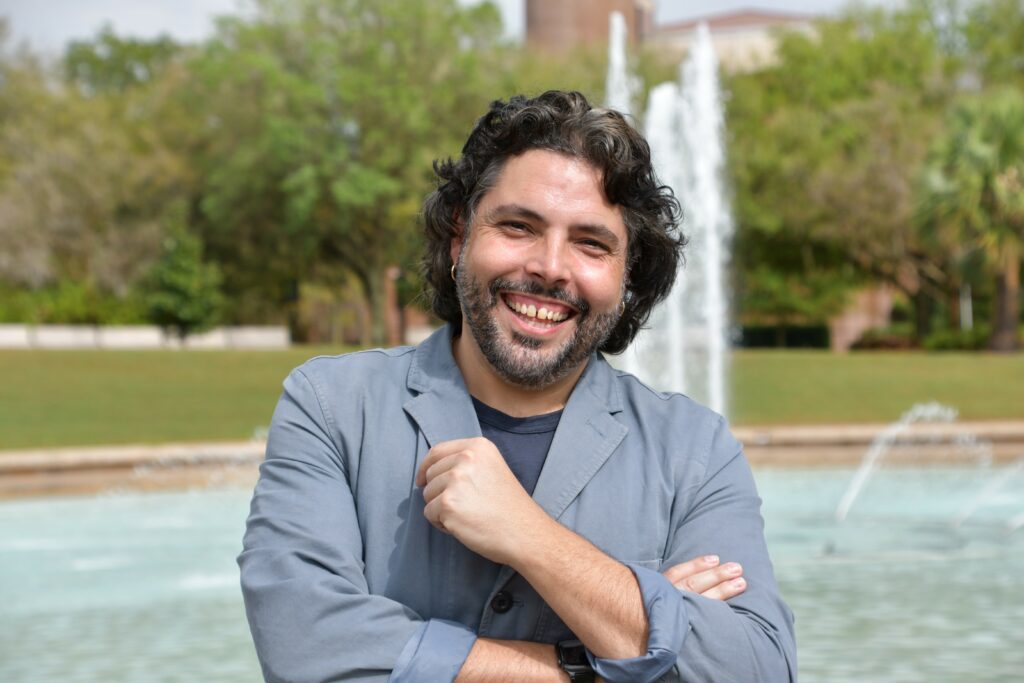 The highly competitive national award of $500,000, bestowed over five years, is given to accomplished early-career researchers whose work examines the relationship between human and microbial biology, and how potential infectious diseases can impact human health. Ten researchers received this year's award, with other recipients coming from institutions like Harvard, Stanford and California Institute of Technology.
"We are so proud of Dr. Almagro-Moreno's award and the impactful work he does at the College of Medicine," said Dr. Griffith Parks, associate dean for research and director of the Burnett School of Biomedical Sciences. "This is among the most prestigious awards in the country for young infectious disease researchers."
Dr. Almagro-Moreno's work focuses on strains of the flesh-eating bacterium Vibrio vulnificus found predominately on the eastern coast of Florida. His team looks at environmental factors and genetic traits to understand how the harmless bacterium evolves and adapts to become infectious to humans.
"Living through a pandemic inherently shows us how critical it is for us to understand this complex phenomenon," said Dr. Almagro-Moreno. "Being able to forecast the traits of emergent virulent strains will help us predict the sources of outbreaks, and enable researchers to design reliable therapeutic treatments against bacterial threats in the future."
The author of 31 publications in highly prestigious journals, he is playing an increasing role as a scientific communicator about infectious disease. In the past year, Trends in Microbiology, the premier journal in microbiology, invited him to write an article about the emergence of pathogens, and American Scientist magazine asked him to do a cover story about the importance of understanding how pathogens evolve. His research has been funded by the National Science Foundation, the National Institutes of Health and the Binational Science Foundation and he provides expert opinion to the FDA on the flesh-eating bacteria. The Research Corporation for Science Advancement also recently named him a Scialog Fellow for his work looking at the risk of novel emergent pathogens.
Dr. Almagro-Moreno said the PATH award will allow him to expand his lab and pursue novel research approaches. "It's hard to describe my sense of gratitude and pride," he said. "This award will help identify specific therapeutic targets against these threats and the development of surveillance networks to detect them in a timely fashion."
Post Tags
COVID-19

honor

PATH award

Salvador Almagro-Moreno