They came, they dance, they parties – and they learned what it feels like to stand outside in a hurricane.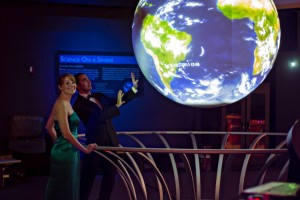 College of Medicine students, faculty and staff enjoyed the 2014 Hygeia Gala January 11 at the Orlando Science Center, sponsored by the FAIRWINDS Credit Union.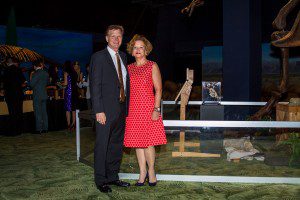 Participants ate with T-Rex and other life-sized dinosaurs in the center's "Dino Digs" exhibit and then enjoyed festivities at "Our Planet Our Universe." There, exhibits included a 3D maze, and interactive science including exhibits that allowed participants to see how a tornado forms, play with clouds – and experience how fast the wind is blowing outside during a hurricane. The event also featured karaoke, raffles, arcade games and a blind auction.
Hygeia was the Greek goddess of health and money raised from the gala supports the College of Medicine Student Council.
Post Tags