Burnett School

College of Medicine
Elise Pettitt has always dreamed of a career in medicine and for a long while it was just a dream. But after participating in a two-week camp at the UCF College of Medicine, the Harmony High School student has a different outlook.
"This camp has taught me about what to do to prepare for college," Pettitt said. "It broke it down in a more logical sense and made me realize that it's not just a dream, it can actually happen."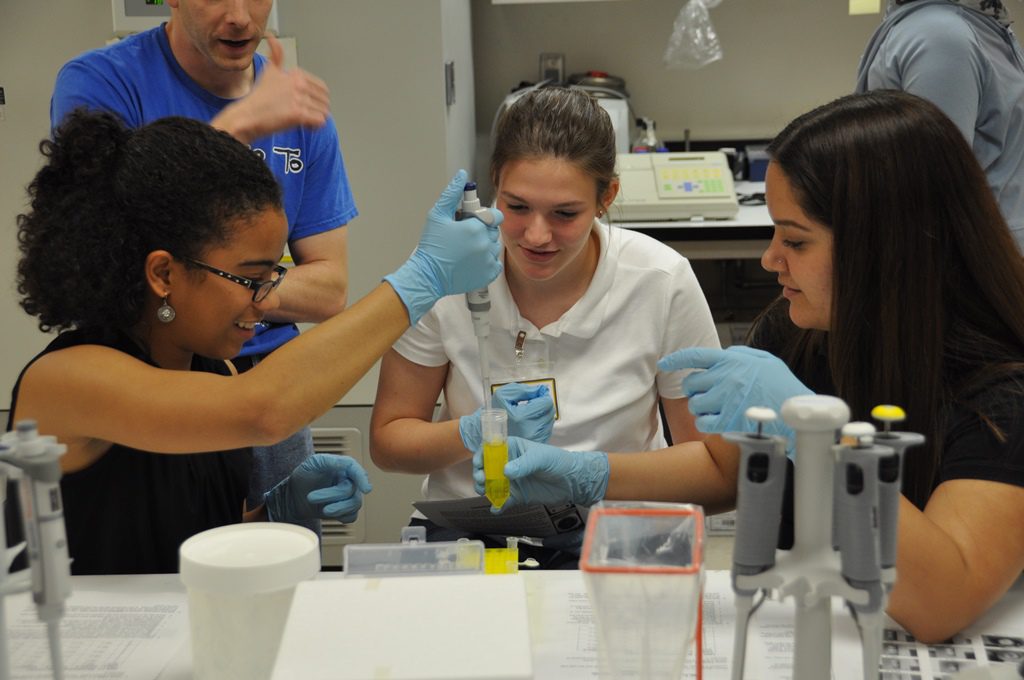 Pettitt was one of 70 Orange and Osceola county high school students who participated in the recent Health Leaders Academy summer camp, a pipeline program designed to prepare students from medically underserved communities for careers in science and medicine.
Now in its fifth year, the two-week camp immerses students in all things medical and collegiate, including research, health disparities, college application assistance and mentoring from faculty and students.
Dr. Lisa Barkley, assistant dean for diversity and inclusion and assistant professor of medicine at the med school, leads the camp as a way to increase the diversity of people in the healthcare professions.
"Our communities are diverse," she said, "and so it's really important to have providers of different backgrounds so that we can be more understanding of where people come from and deliver health care in a way that will speak to many different people."
Students spent the week conducting lab experiments and learning about the human body. They also received helpful tips on preparing for college, improving their critical thinking skills and got advice and mentoring from faculty in a variety of careers, including nursing and medical lab sciences.
They also completed group research projects on various illnesses and conditions, presenting their findings to faculty members for judging.
The camp ended July 22 with a combined awards ceremony for all campers with parents and high school teachers sharing in the moment. During the celebration, Dr. Deborah German, vice president for medical affairs and founding dean of the UCF College of Medicine, told students of being the first in her family to graduate from college.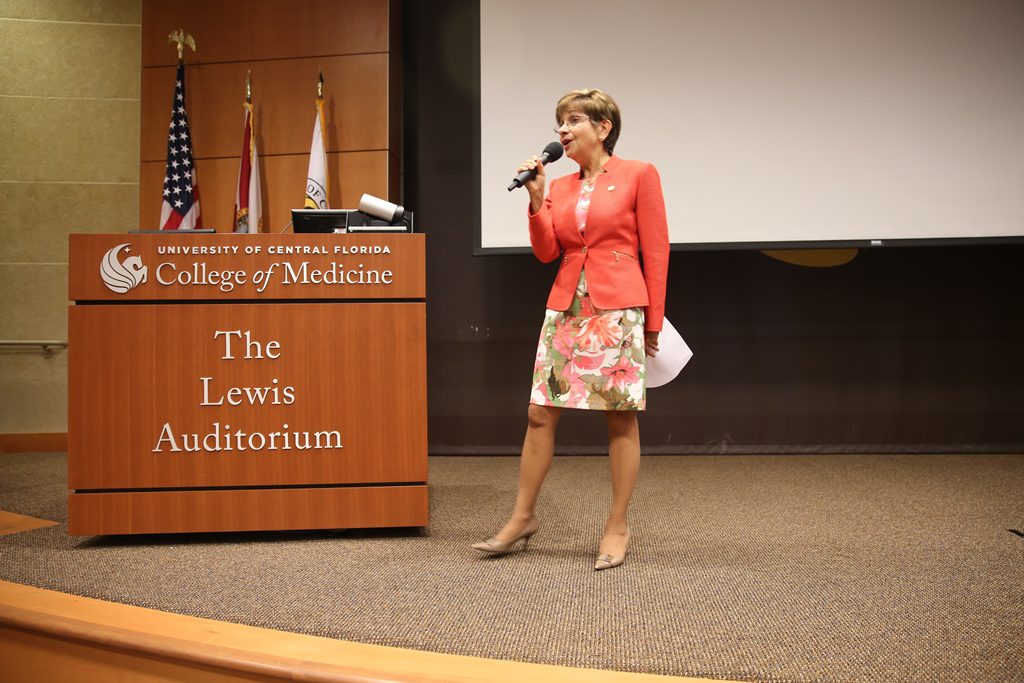 "I know what it's like to be in an environment where no one has taken that path before," she noted. "Your dreams are the most important things that guide you, just like I had a dream, and all the physicians and scientists you met this week had a dream. It's just a matter of finding what it takes and doing it. You may have a setback, but sometimes that setback points you in a better direction."
Many students said left the camp feeling inspired and with a more defined road map to a medical career.
Katharina Wolf, a Timber Creek High School student, did her research project on myocardial infarction and has a newfound interest in cardiology.
"I'm a little sad that it's over," Wolf said at the end of the graduation ceremony. "It was definitely a great experience getting an exposure to all the different fields of medicine. It was also great to be surrounded by like-minded people who are also interested in and passionate about medicine."
Post Tags