Burnett School

College of Medicine

Faculty News

Philanthropy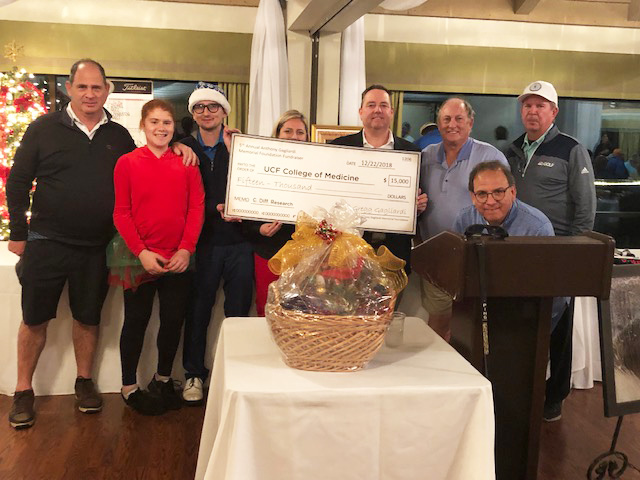 More than $15,000 was raised at the fifth-annual Anthony Gagliardi Memorial Foundation scramble tournament in Clearwater on December 22 to help fund important research at the College of Medicine.
Dr. Bill Self, associate professor at the college's Burnett School of Biomedical Sciences, will receive funds to help him study a life-threatening bacterium, which is common in hospitals and long-term care facilities, like nursing homes, called Clostridium difficile (C. diff) infection. The majority of the patients are older adults, and often affects people taking broad-range antibiotics.
More than half a million people get sick from the infection in the United States and symptoms can range from diarrhea to inflammation of the colon, which can be fatal.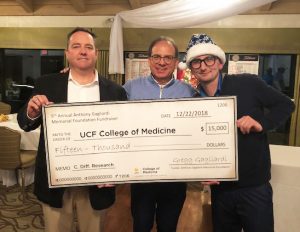 Dr. Self has discovered the factors that allow C. diff to grow, which has led to testing of new antimicrobial compounds that may help reduce the number of infections.
One hundred and twenty-five golfers from around Central Florida took part in the tournament, named in honor of local colon cancer patient who succumbed to a C. diff infection in 2014.
"This was a great event," Dr. Self said. "I am fortunate to have their generous support."
Post Tags