College of Medicine

Faculty News

Residents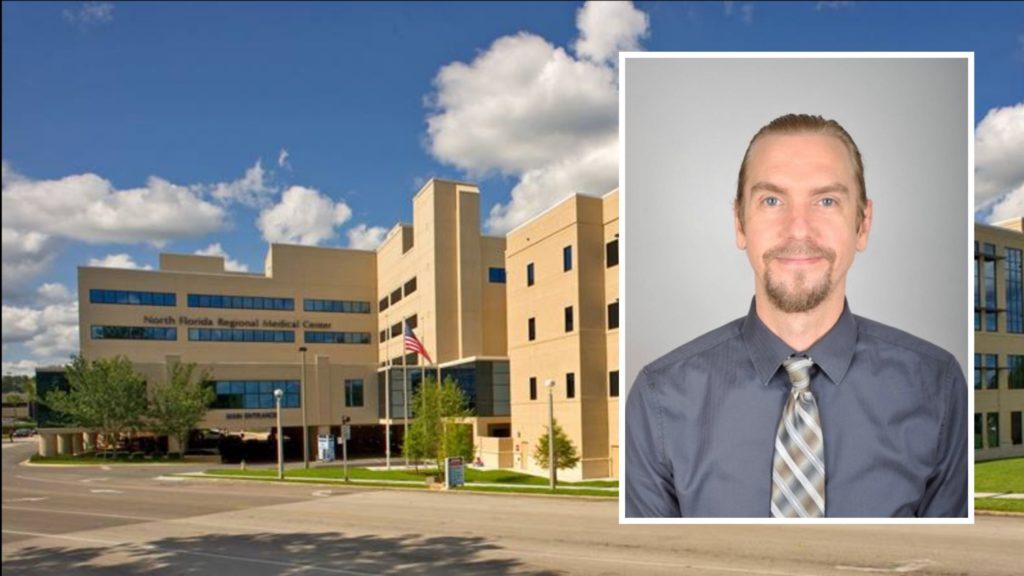 Dr. Daniel Witter, who leads the UCF-HCA psychiatry residency program at North Florida Regional Medical Center, has received a national award for the way he teaches young physicians to care for their patients' mental health.
The American Psychiatric Association presented him with the 2020-2021 Irma Bland, MD Award for Excellence in Medical Education for exceptional teaching in patient care, clinical supervision, research and education.
Dr. Witter, who helped start the behavioral health residency program at North Florida in 2017, said his teaching approach comes from his own learning experiences as a resident. He keeps learning interactive, flexible and informal. Residents praised his ability to make learning enjoyable, including mini classes they called "Taco Tuesday" because they all looked forward to them.
Dr. Witter's residents say their faculty member's caring, supportive style is what sets him apart as an educator. "He listens to his residents," said Chief Resident Dr. France Leandre. "He has a talent for detecting a resident's strength and nourishing it. I remember rotating with him and I would ask these convoluted questions about psychiatry and he was always patient and willing to answer."
"I enjoy seeing the residents learn and make decisions that gives them the confidence to become better physicians," said Dr. Witter. During the pandemic, when residents did much of their training and patient encounters online, Dr. Witter adapted his teaching so that residents could still ask questions after each session. When in-person lectures had to be cancelled, he created a weekly online journal club to keep residents active and engaged, and encouraged research and education.
"He provides residents with sufficient autonomy to grow as physicians while still feeling supported," said Dr. Almari Ginory, the program's psychiatry residency training director who nominated Dr. Witter for the award. He adding that learners consistency give Dr. Witter the highest marks on evaluations and request to work with him. Dr. Witter has also won the hospital's Teacher of the Year award three years in a row.
"We can all tell that he loves teaching," said Dr. Leandre. "He sparked in me a desire to teach and to become a better psychiatrist. I aspire to become a great attending as he is to this program."
Post Tags