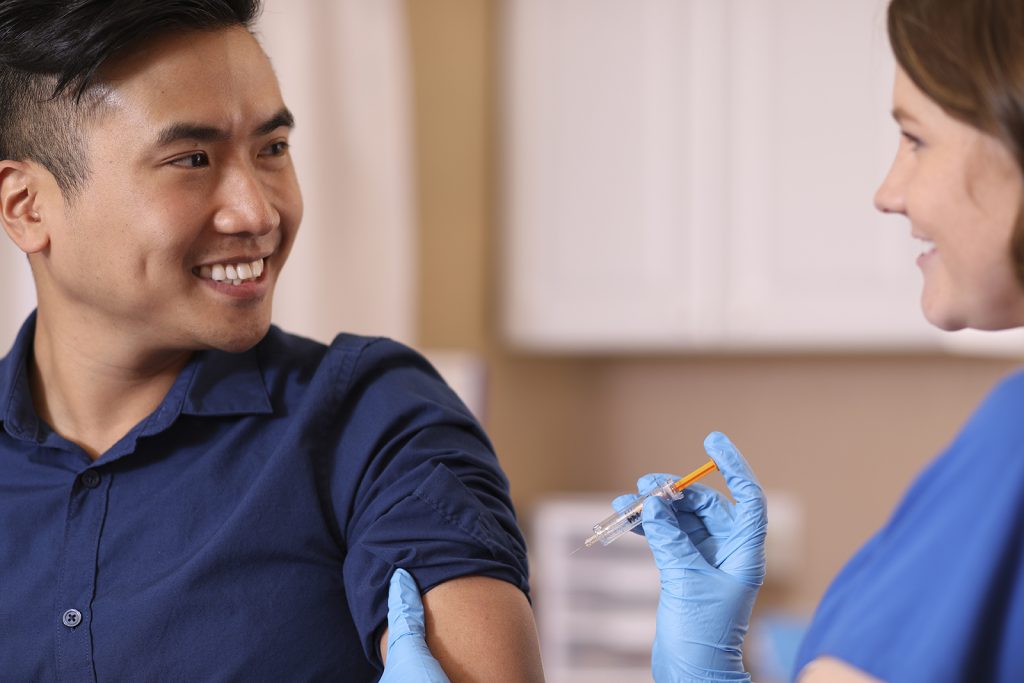 Want to show the Gators, Seminoles and Bulls who's best? Get your flu shot on Oct. 2.
That day, UCF is competing with UF, FSU and USF to see which school can administer the most flu shots in one event.
Student Health Services will provide free, walk-in flu shots at its College of Medicine Clinic on the fourth floor of the Medical Education Building from 9:30 a.m. until 2 p.m. Flu shots will also be available at the same time on the UCF main campus — in the Pegasus Ballroom at the Student Union. To get the shots, students must show a student ID and faculty and staff must show proof of insurance. No appointment is necessary.
"I'm getting my flu shot Oct. 2 at the Student Union to help UCF win this challenge and I hope everyone on the main campus will join me there," said Dr. Deborah German, vice president for health affairs and founding dean of the UCF College of Medicine. "We can get protection from the flu and win statewide university bragging rights at the same time!"
Dr. Michael Deichen, associate vice president for Student Health Services, reminded students, faculty and staff that when you get vaccinated "you are not only protecting yourself, you are also reducing the chance of giving the flu to your family, co-workers and community members.
"Just like you wear a seat belt to prevent injuries in an automobile accident, everyone should consider flu vaccination to prevent illness."
Post Tags
flu shot

flu shot competition

innoculation