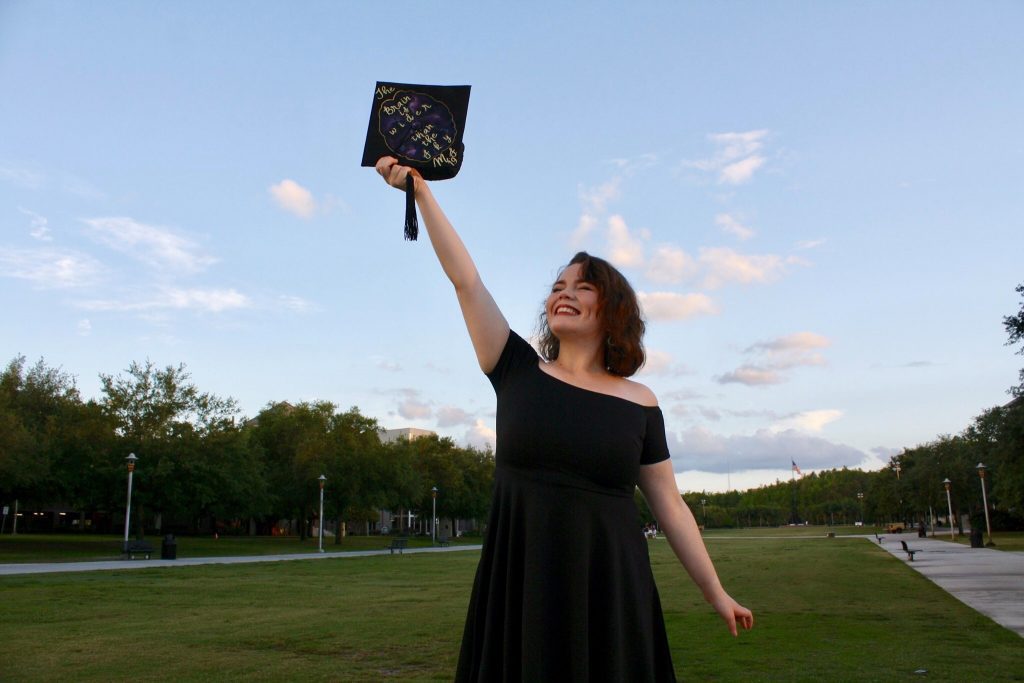 Anna Leonard found her passion for singing at an early age. But after watching family members suffer from brain diseases, the classically trained singer shifted her focus to finding cures for neurodegenerative diseases.
"Although I love singing, I never wanted to be a singer," said Leonard, who joined the Miami Children's Choir at age 8, sang in a jazz ensemble, and competed in local and state music competitions.   "I know my purpose is to help people, and I did not think I could make a significant impact on people's lives with music."
That yearning to help others and save lives brought her to UCF to do biomedical research and on May 4 she graduated with a master's degree in biomedical sciences specializing in neurosciences. Leonard is one of 286 students who graduated from the College of Medicine's Burnett School of Biomedical Sciences —  272 with bachelor's and 14 with master's degrees.  The Burnett School, which offers graduate and undergraduate degree programs in biomedical sciences, and undergraduate programs in biotechnology and medical laboratory
sciences, prepares students for medical, veterinary, dentistry and other related professional schools, or to continue post-graduate studies to become research scientists.
Leonard watched her grandmother and an uncle die of Huntington's disease, a progressive brain disorder that causes uncontrolled movements, emotional problems, and loss of thinking ability. Another uncle is now battling Alzheimer's disease.
"It's really heartbreaking to see how those disorders really take away their life," she said, "and especially because a lot of these disorders do not have cures."
After enrolling at UCF in 2017, Leonard worked with Burnett School neuroscientist Dr. Kiminobu Sugaya researching the use of stem cells to treat neurodegenerative diseases, in particular Alzheimer's disease.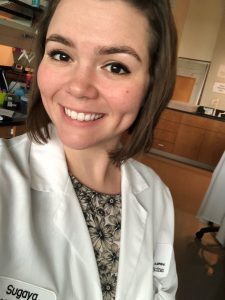 "Alzheimer's is a terrible disease which affects millions of people," Leonard said. "So gaining a better understanding of the disease, and potentially developing a therapeutic with stem cells would definitely benefit those patients who suffer from it."
Leonard credits UCF with building her research skills, as she came to the university with a degree in psychology from Florida International University.
"After completing this master's, I feel more confident in my research abilities," she said. "The knowledge and experience I acquired here will definitely help me in my future research endeavors."
Dr. Sugaya praised Leonard for her critical thinking approach to science.
"Not only is Anna hardworking but she is also a thinker," he said. "And that is very important in the lab, to always be thinking critically of different ways to approach research."
Leonard plans to gain more research experience working in industry and hopes to complete her Ph.D. in cognitive neuroscience.
"My dream is to ultimately become a lifelong researcher of neurological and psychological disorders," Leonard said. "If I can be a stepping stone to help find a cure or at least to give patients their independence back, then I would feel like I have achieved my goal."
Post Tags