Burnett School

College of Medicine

Faculty News

Medical
A new study that found women who eat at least three servings of blueberries and strawberries a week can cut their risks of having a heart attack by 32 percent, compared to those who ate them once a month or less, enhances research that a proper diet can have lasting effects on keeping your heart healthy.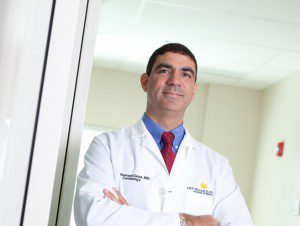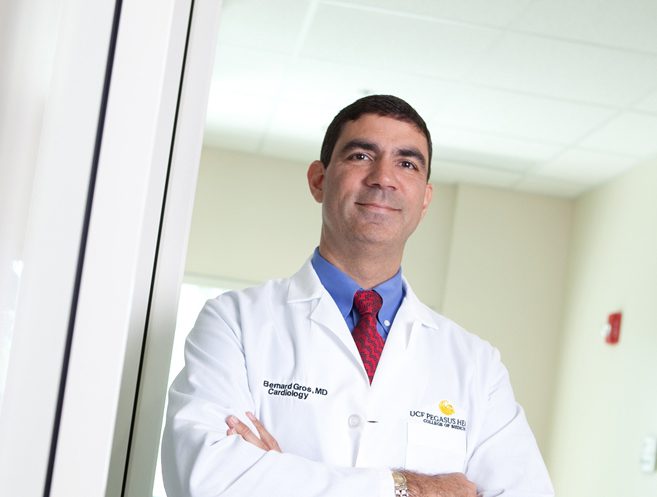 Dr. Bernard Gros, a board certified cardiologist at UCF Health, the College of Medicine's physician practice, and assistant professor at the college, said this research further supports the long-standing belief that a proper diet can have lasting effects on your heart's health, as well as prevent a number of other diseases.
"The key is anthocyanins, which appear red, purple and blue in fruits and vegetables," he said. "Anthocyanins are full of antioxidants, the substance that protects cells against the effects of free radicals that lead to conditions like hardening of the arteries, as well as a compromised immune system."
The study was conducted by the Harvard School of Public Health and the University of East Anglia (United Kingdom).
Foods rich in anthocyanins include blueberries, strawberries, cranberries, raspberries, blackberries, black currants, cherries and Concord grapes. Onions also are high in powerful antioxidants, especially effective at preventing cholesterol from attaching to artery walls. Dr. Gros also recommends integrating seafood into the diet, cutting down on red meats, saturated fats and salt intake.
Beyond your diet, however, Dr. Gros said the two highest risk factors for cardiovascular disease are smoking and diabetes. Other risk factors are elevated cholesterol, inactivity, high blood pressure and weight gain. Dr. Gros recommends that individuals have their heart evaluated by an experienced cardiologist.
February has been designated American Heart Month by the American Heart Association in an attempt to reduce cardiovascular disease, which is responsible for nearly one in three deaths in the United States.
Post Tags