Burnett School

College of Medicine

Diversity

Student Affairs

Students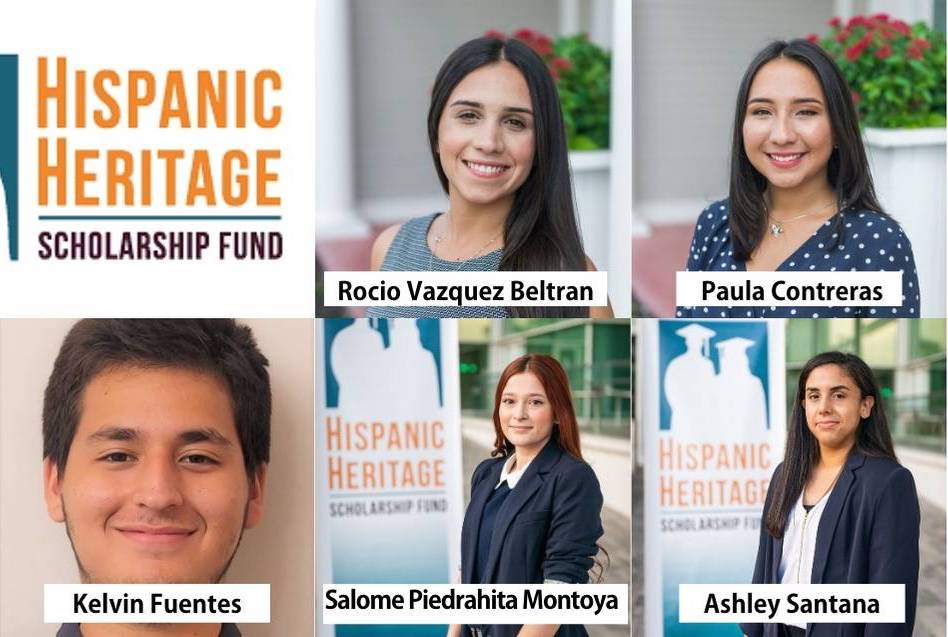 After Hurricane Maria ravaged her home country of Puerto Rico in 2017, Rocio Vazquez Beltran came to Florida in search of a better future and an opportunity to continue her studies. She enrolled at UCF to complete her bachelor's in biomedical sciences, but financial challenges during her third year of study forced her to move back to Puerto Rico.
Thanks to a gift from the Hispanic Heritage Scholarship Fund of Metro Orlando, Vazquez Beltran can finish getting her degree at UCF and pursue her dream of becoming a physician. She was one of five students from the College of Medicine's Burnett School of Biomedical Sciences and 20 across Central Florida who collectively received $90,000 in scholarships from the fund. Since its inception in 2001, the organization has awarded $1.73 million in scholarships to help 350 students pursue a college education.
"It was such a relief to receive that phone call that I was one of the students selected to receive the scholarship," said Vazquez Beltran. "Thanks to the scholarship I am now able to complete my final year of undergrad in Orlando and continue working hard toward my goals. My hope is to one day become a doctor and be able to give back to the community." 
All scholarship recipients are of Hispanic descent and enrolled in postsecondary institutions across the region. The recipients include a cancer survivor, single parents, first-generation college students and a student who was homeless for some time. Students were selected based on character, community engagement, leadership; financial need and area of study, with an emphasis on degrees in STEM (science, technology, engineering, and math) fields. This year's winners had an average GPA of 3.8.
"While we are living through uncertain times, the academic future of these phenomenal students shall not be uncertain," said Elisha Gonzalez, the organization's scholarship fund chair. "We're privileged to award these scholarships and celebrate our recipients in a very special way this year. Each of these students has earned the scholarship based on academic achievement, exceptional community service and inspiring personal stories."
Due to COVID-19 restrictions, this year's awardees will be recognized in an award ceremony video series on the organization's social media page. The series and several of the scholarships were sponsored by local companies, including Duke Energy and Wells Fargo.
In addition to Vazquez Beltran, the other Burnett School scholarship winners are:
Paula Contreras
B.S. Biomedical Sciences
Kelvin Fuentes
B.S. Biomedical Sciences
Salome Piedrahita Montoya
B.S. Biomedical Sciences
Ashley Santana
B.S. Biotechnology and Biomedical Sciences
Post Tags