Burnett School

College of Medicine

Faculty News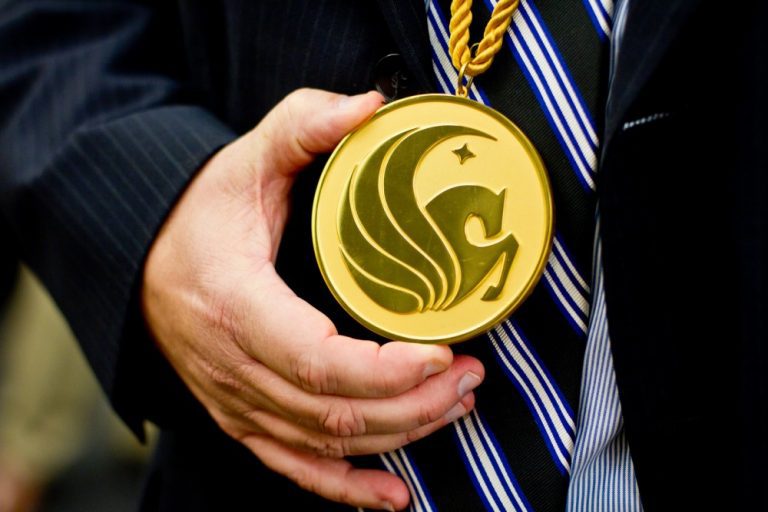 Three faculty members and one student from the Burnett School of Biomedical Sciences are among UCF's annual Founders' Day awardees. The awards celebrate outstanding achievements of the faculty members, staff and students.
This year's winners are:
Claudia Andl
Associate Professor
Excellence in Graduate Teaching Award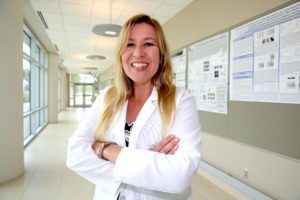 Dr. Andl is a member of the cancer research division at the Burnett School. Her research focuses on trying to find better diagnostics and detection techniques for head and neck cancers. She is using novel 3-D cultures to uncover important signaling pathways that occur when tumors invade the body.
Dr. Andl teaches core courses in the graduate curriculum and mentors master's and Ph.D. students performing laboratory research toward their thesis.
"I truly enjoy the engagement with our graduate students," Dr. Andl said, "To provide them with the tools to test their own scientific hypotheses, arrive at their own conclusions and thus seeing the sense of achievement that follows, is very exciting. To observe their growth over the years and to be a part of their successes, small and large, is very humbling."
Dr Andl came to UCF in 2016 from Vanderbilt University where she served as assistant professor. She received her master's from the University of Heidelberg, Germany and her Ph.D. from the University of Essen, also in Germany. She also completed much of her Ph.D. research at the University of Pennsylvania.
"I was very fortunate to receive a comprehensive and inspiring graduate education," Dr. Andl said. "My own mentors gave me room to discover and nurtured my aspiring career as a scientist. So, through my teaching and mentoring of the future generation of researchers, I try to pay it forward and instill the confidence in our students to be innovative and encourage them to pursue their goals."
Dorilyn Hitchcock
Assistant Professor, Undergraduate Coordinator & Director of Medical Laboratory Science
Excellence in Undergraduate Teaching Award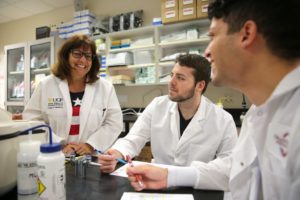 Hitchcock leads the College of Medicine's Medical Laboratory Science program that trains undergraduates to work in hospital, research and commercial labs. The program has received national recognition for excellence in students' performance on national board exams and its high job placement rate.
"When I see my graduates in hospital laboratories contributing to health and wellness of the Orlando community, I get a feeling of satisfaction in my contributions to Central Florida's health and wellness," Hitchcock said. "Couple that with seeing how excited my graduates are to see me as I visit local laboratories and being recognized by my peers via this award really provides me with a sense that I have made a meaningful difference to those around me."
Hitchcock, who specializes in clinical hematology and clinical chemistry, has done research in cancer-immunotherapy and drug discovery from ocean life. She holds a bachelor's and master's degree in medical technology. She has received several teaching awards during her tenure at UCF and in 2019, she was honored for 30 years of service to the university.
Dr. Dinender Singla
Advent Health Chair in Cardiovascular Science, Professor of Medicine and Head of Metabolic and Cardiovascular Division
Excellence in Research Award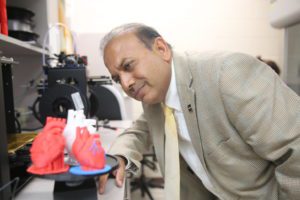 Dr. Singla has focused much of his recent research on exploring ways to reduce heart damage in patients who have had chemotherapy. He is also examining how bone morphogenetic proteins in the body can be used to prevent heart muscle damage in diabetics. .
"Getting this award is an honor that demonstrates the value of work and contributions you do to UCF, the field of science and the community at large," Dr. Singla said. "Awards such as these encourage us to continue cutting edge research so the College of Medicine and UCF can make their mark at the national and global level."
Dr. Singla received his bachelor's and master's degrees from Punjabi University, Patiala, India and his Ph.D. from the Institute of Medical Education and Research in India.
He has received more than $10 million in research grants from the National Institutes of Health, making him the highest NIH-funded researcher at the College of Medicine. He has published more than 85 articles in peer-reviewed journals and received numerous research honors and awards. He is a Fellow of the American Heart Association, American Physiological society, and of the International Academy of Cardiovascular Sciences.
Cody Autrey
Senior, Biomedical Sciences
Student Excellence Award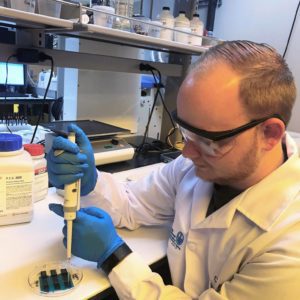 Autrey will complete his bachelor's degree in biomedical sciences with a minor in chemistry this spring. He has spent the last three years researching ion-selective electrodes. One of his main projects has been to design and utilize the electrodes to monitor ionic deficiencies in patient blood samples.
"Receiving the Founders' Day Award is the perfect way for me to end my career at UCF," Autrey said. "Since starting at UCF, I have always pushed myself to think outside the box, especially when it comes to research. I have constantly been fueled by my enjoyment of chemistry and my passion for medicine, and I have been lucky enough to be able to try and merge the two in a unique way."
His passion for helping under-served populations has led him to volunteer with the American Red Cross, Crisis Text Line, and Shepherd's Hope Health Clinic, and ultimately, to a career in medicine. This fall, he will begin medical school at Florida International University.
Post Tags
awards

Claudia Andl

cody autrey

Dinender Singla

dorilyn hitchcock

Founders' Day

Research