Burnett School

College of Medicine

Faculty News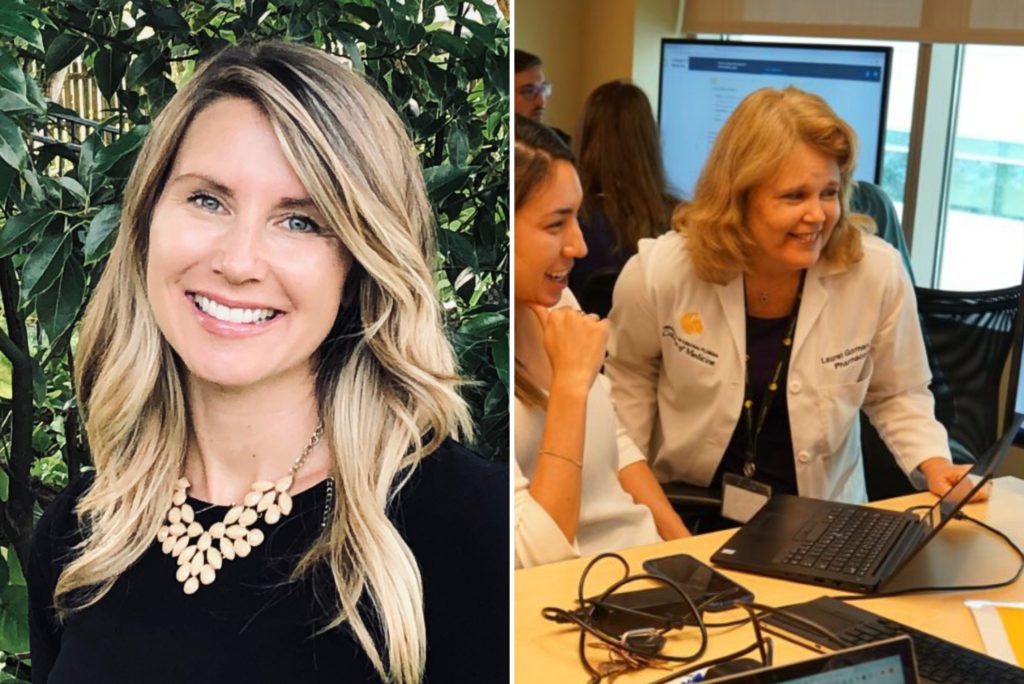 Dr. Emily Bradshaw, assistant professor at the Burnett School of Biomedical Sciences, and Dr. Laurel Gorman, associate professor of pharmacology, have been named among the 2020 recipients of the university's Teaching Incentive Program award. The award recognizes productivity and excellence in teaching that contribute to the university's mission.
Dr. Bradshaw joined UCF in 2015 after earning her Ph.D. from University of Kentucky and a previous faculty position at Florida Southern College. At UCF, she teaches graduate and undergraduate courses in cadaver-based gross anatomy, histology, neurobiology and pharmacology and provides mentorship for students doing research in cell and molecular biology. She previously received UCF awards for undergraduate teaching in 2018 and 2019.
"I am very honored to receive this teaching award," Dr. Bradshaw said. "I am grateful to work with such great students who are driven to succeed in my classroom and beyond. My hope for every student that leaves my classroom is to find their vocation and make a positive scientific impact on our society."
Dr. Gorman is a founding faculty member who joined the College of Medicine in 2009. She is a leader in designing and directing an innovative and integrated pharmacology curriculum. Her collaborative medical education research has focused on studying innovative learning methods, like using high fidelity medical simulations with life-like computerized mannequins, interactive games, and innovative digital resources. She has also done collaborative research projects on how medical students learn critical pharmacology topics such as prescribing opioids, drug addiction and geriatric therapeutics.
"I am passionate about educating future physicians," Dr. Gorman said. "I enjoy developing innovative, engaging, and interactive activities to promote pharmacology learning and encourage tomorrow's doctors to think and become rational prescribers. I am thrilled that my peers have recognized the quality of my work and my dedication by selecting me to receive the TIP award and I am truly grateful!"
Dr. Gorman has received previous teaching awards from UCF as well as national innovative teaching awards from the American Society for Pharmacology and Experimental Therapeutics
Post Tags
emily bradshaw

faculty

faculty award

laurel gorman

teaching award

TIP award