Burnett School

Cancer Division

Faculty News

Philanthropy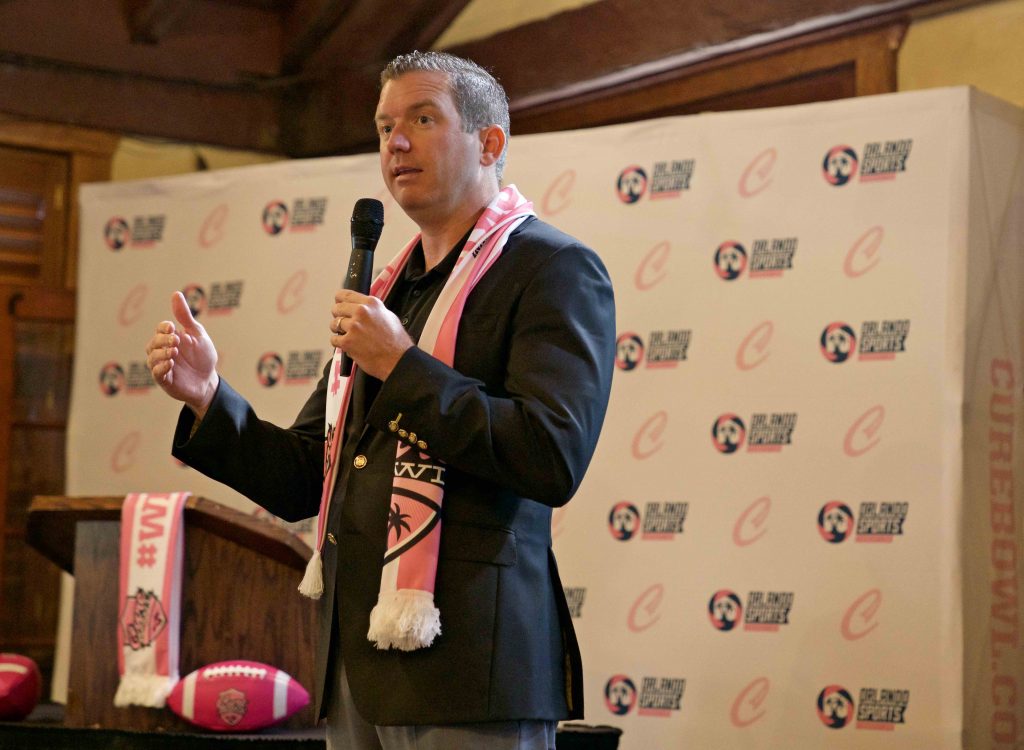 Plans for 2019's AutoNation Cure Bowl – an NCAA football contest that helps raise money for breast cancer research – are underway with UCF Athletic Director Danny White lending his support to the Dec. 21 event.
Cure Bowl leaders and breast cancer survivors met Sept. 13 to get updates about this year's game and hear from White and Dr. Annette Khaled, head of the College of Medicine's Cancer Research Division and a recipient of Cure Bowl proceeds.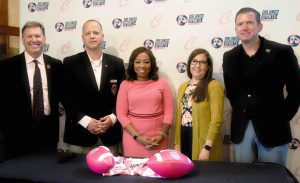 The Cure Bowl is the only bowl game where all proceeds go to a cause. Since it began four years ago, the Cure Bowl has raised $3.6 million for the Breast Cancer Research Foundation, with over $1.1 million going to Dr. Khaled's research.
This year's game will be in a new, more intimate venue — Exploria Stadium, home of Orlando City Soccer. A free pre-game event, The March 2 Cure, will feature food and music in the Church Street Entertainment District and will conclude with participants marching to the stadium for the game.
For tickets and more information go to curebowl.com.
Post Tags