College of Medicine

Communique

Faculty News

Student Affairs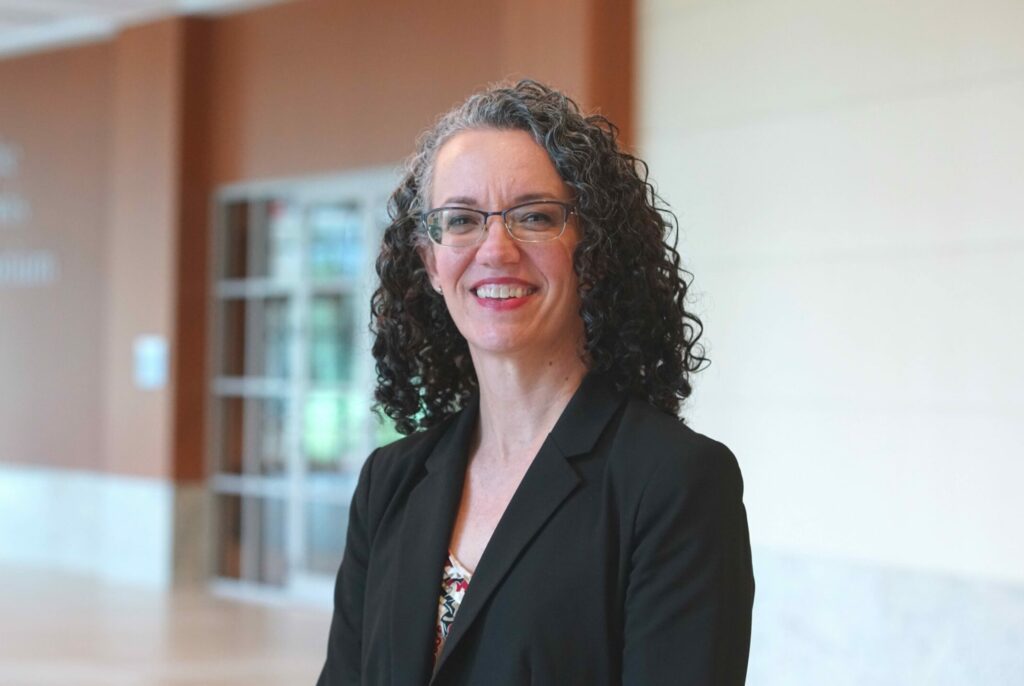 Dr. Marcy Verduin, the UCF College of Medicine's associate dean for students and professor of psychiatry, was recently elected as national Chair of the Group on Student Affairs for the Association of American Medical Colleges.
The AAMC, which represents 171 accredited medical schools in the U.S. and Canada and more than 400 teaching hospitals and health systems, is committed to transforming health through medical education, health care, medical research, and community collaborations. Its Group on Student Affairs addresses issues in medical school admissions, student affairs, diversity affairs, financial assistance, and student records at all member medical schools.
"It's an incredible honor to be elected to serve in this national role," Dr. Verduin said. "I'm excited to have a seat at the table for national discussions about the many issues that impact our students."
In her new role, Dr. Verduin will lead a team that will provide input at the national level on policies and challenges faced by medical students. Its emphasis will be on supporting Student Affairs faculty and staff in doing their jobs well to ensure students are supported as they progress through medical school.
"My motivation for serving in this leadership position is the opportunity to make meaningful improvements in the challenges that we – and importantly, our students – are facing," Dr. Verduin said. "It also allows me to work and establish relationships with other Student Affairs leaders from around the country."
One of these challenges includes the constantly changing residency application process, which has become increasingly complex for medical students and their advisors to navigate.
"It is incredibly challenging for Student Affairs faculty and staff to advise students effectively given all the changes," Dr. Verduin noted. "My primary goal as GSA National Chair is to enhance communication with all stakeholders in the Transition to Residency space, with a particular focus on establishing clarity around residency application expectations, requirements and best practices to help our students successfully match into a residency program that aligns with their future goals."
Dr. Verduin joined the College of Medicine in 2007 as director for the Psychosocial Issues in Healthcare Module and director of the psychiatry clerkship. In 2008, she was appointed as assistant dean for students, then associate dean in 2010.
Currently a consulting psychiatrist at UCF Health, Dr. Verduin first discovered her passion for psychiatry and working with marginalized populations while in medical school at the University of Florida.
After receiving her M.D., she went on to the Medical University of South Carolina and completed her psychiatry residency and later a post-doctoral research fellowship and an addiction psychiatry fellowship.
"One thing that has always been a driving force for me is a passion for helping others," Dr. Verduin said. "This was true early on in my clinical career working with patients with addictions, and it is true of my work with students. It's my sincerest desire to help students find their own passions within medicine and to successfully launch their careers in that field."
Post Tags