College of Medicine

Communique

Diversity

Faculty News

Population Health

Research

Residents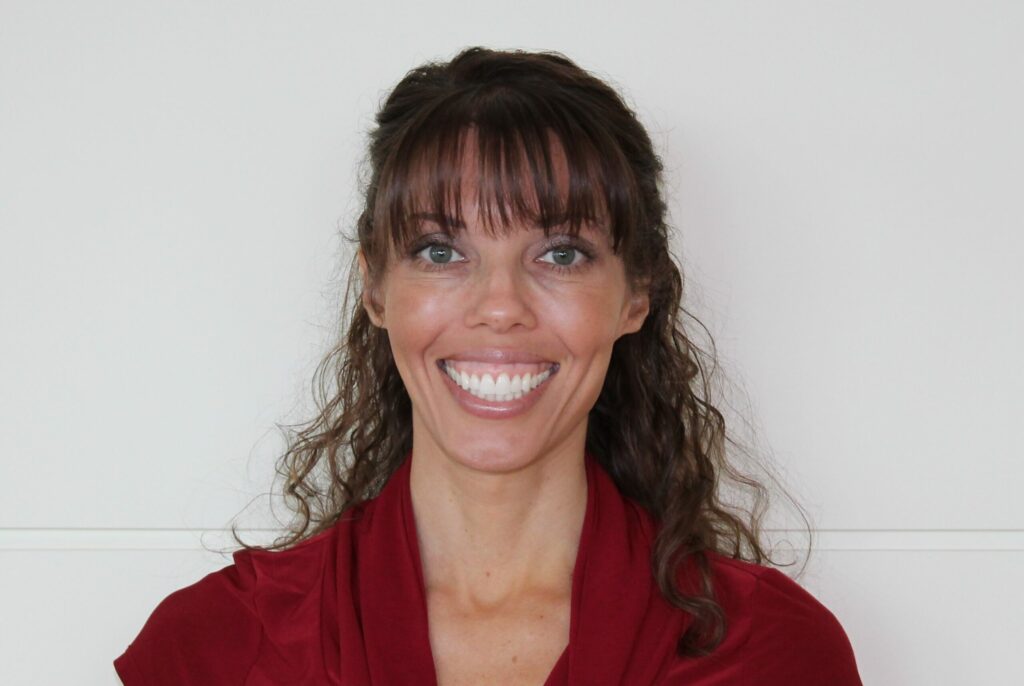 Population health scientist Dr. Lindsay Taliaferro is one of three faculty members who received the 2021-22 UCF Women of Distinction Awards from Faculty Excellence. The award is given to women faculty who maintained high levels of research excellence and creative works during the past year of the pandemic. The winners each receive a $1,000 professional development stipend from the Office of the President and are invited to a celebration in their honor with President Alexander N. Cartwright.
The other awardees are Dr. Sejal Mehta Barden from the department of Counselor Education and School Psychology in the College of Community Innovation and Education and Dr. Joanna Mishtal from the Anthropology Department in the College of Sciences.
Dr. Taliaferro joined the UCF College of Medicine in July of 2016 as a member of the Department of Population Health Sciences. An associate professor of medicine, Dr. Taliaferro is an expert in the health of sexual and gender minority youth and focuses her research on promoting healthy youth development and preventing suicidal behavior and non-suicidal self-injury among adolescents and young adults.
"I feel very honored and grateful for this award and the recognition of my work," Dr. Taliaferro said. "I am passionate about providing youth with the supports and skills they need to reach their full potential. I incorporate a strengths-based perspective into my research by identifying and enhancing protective factors that facilitate healthy youth development because this approach may provide hope and achieve better outcomes than focusing on minimizing risks."
In the past year, her research has drawn external funding from the National Institute on Minority Health and Health Disparities and the American Foundation for Suicide Prevention, along with internal funding from the UCF Office of Research and the College of Medicine. Her extensive scholarship in 2020-2021 spanned nine articles published or accepted for publication in peer-reviewed journals, another manuscript currently under review and two peer-reviewed co-authored book chapters, including one involving The Trevor Project, the leading national organization engaged in suicide prevention among LGBTQ+ youth.
Most research in this field has focused more on treatment than prevention. Taliaferro's work has filled gaps in the literature about protective factors that may reduce risk of self-harm among adolescents, while advancing understanding about mental health, risk behavior and healthcare disparities among some underrepresented groups. For this reason, Dr. Eric Schrimshaw, chair of the population health sciences department said Dr. Taliaferro's research is groundbreaking.
"First, unlike most research on suicide which has focused on the general population of adolescents and young adults, Dr. Taliaferro has focused her research specifically on the unique factors that place LGBTQ+ youth at higher risk," Dr. Schrimshaw said. "Further, much of the existing research in suicide has focused on individual-level factors (e.g., depression, cognitions). Consistent with the population health focus, Dr. Taliaferro's research in examining the larger social and contextual factors (e.g., support systems, discrimination, family relations, developmental stressors) that are important factors to understanding suicide risk."
And while much of the existing research on suicide has looked at risk factors for suicide (stress, depression) or treatments to address suicidal thoughts, he said Dr. Taliaferro's research is focused on identifying potential ways to prevent suicide and suicidal thoughts that could be used to promote healthy development and mental health.
"Each of these aspects alone would be innovative, but Dr. Taliaferro's work is groundbreaking by addressing all three," Dr. Schrimshaw said.
Dr. Taliaferro is increasingly sought nationally and internationally for her expertise in the field of youth suicide and non-suicidal self-injury prevention. Meanwhile, her passion and commitment to supporting students are also reflected through those she mentors in research, with four presenting at five different national conferences this year.
Post Tags