Burnett School

Cardio-Metabolism Division

College of Medicine

Faculty News

UCF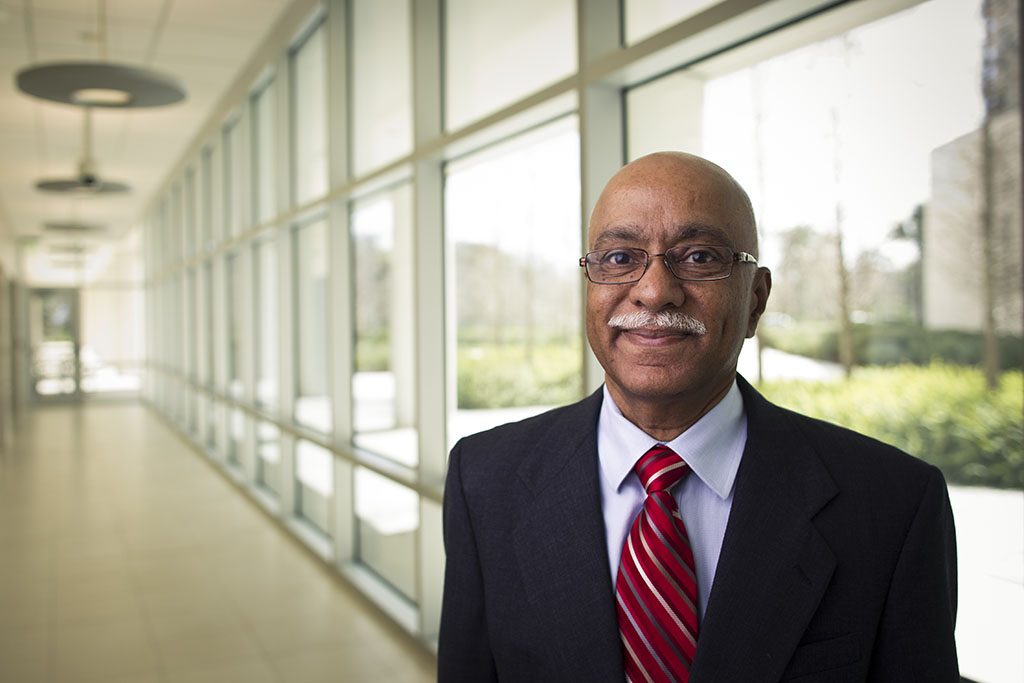 Let food be thy medicine and medicine be thy food. These famous words from Hippocrates, the father of Western medicine, highlight the value of eating well and good health.
Dr. Sampath Parthasarathy, the College of Medicine's associate dean for research and Florida Hospital Chair in cardiovascular science, is working to advance that link as editor=in-chief of a research publication, Journal of Medicinal Food. "People do want alternative and complementary forms of treatment," Dr. Parthasarathy said, noting that patients are increasingly asking about the role of medicinal foods and other alternatives in their care.  "About 50 percent of people taking traditional medicine have tried alternative medicines, either because they are cheaper or readily available."
Dr. Parthasarathy has edited the journal for the past two years, along with co-editor-in-chief is Dr. Yangha Kim, from the Department of Nutritional Science & Food Management at Ewha Womans University in Seoul, South Korea.
Published monthly, the journal shares original research on the chemistry and biochemistry of food and its capability to prevent and treat various diseases and promote overall good health. The journal is published by Mary Ann Liebert, Inc and is available online at http://www.liebertpub.com.
The journal's editorial board includes Dr. Kary Banks Mullis,  a Nobel Prize-winning American biochemist, author, and lecturer, and Hollywood actor Clint Eastwood, who is an honorary member.
"This journal has a lot of pioneering findings from researchers from around the world," Dr. Parthasarathy noted. "Nutrition as therapy or as an important means of treatment and prevention is a concept that has been around for ages. What this journal tries to do is to convert folk medicine or ancestral medicine into something modern, something that can be tested in the laboratory with proper controls."
As editor-in-chief, Dr. Parthasarathy scientifically reviews articles and then decides on a team of peer reviewers based on the subject matter. He then completes a final review of articles and determines their readiness for publication.
Recent articles have explored the benefits of mushrooms to protect against neurodegenerative diseases like dementia and Alzheimer's disease. Another investigated blue corn and its potential to combat metabolic syndrome, cardiovascular disease, diabetes and cancer.
"From penicillin to antihypertension drugs, they all come from plants and other materials, so we need to pay attention to what these plants have to offer," Dr. Parthasarathy said. "Identifying their medicinal value and preventative modalities contributes and publishing them in a journal like this is contributing significantly to the body of research in the field."
Dr. Parthasarathy is a recognized expert in cardiovascular research and is credited with the co-discovery of a major cardiovascular concept – the fact that oxidized LDL cholesterol blocks arteries in the heart leading to atherosclerotic diseases. His areas of interest include arteriosclerosis, cardiovascular nutrition, and heart failure.
He has received numerous awards, including a Special Recognition award by the American Heart Association.
Post Tags