Burnett School

College of Medicine

Faculty News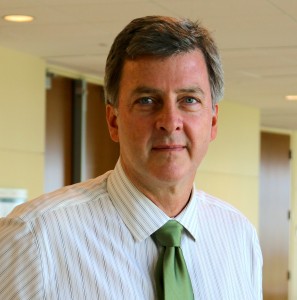 Dr. Griffith Parks has been appointed interim Associate Dean for Research at the College of Medicine.
In this new position, Dr. Parks will provide continued support to the college's research mission and foster a diversification of its research portfolio. In announcing the appointment, Dr. Deborah German, vice president for medical affairs and dean, said Dr. Parks will continue to serve as director of the Burnett School of Biomedical Sciences to "provide consistent strategic leadership to our entire research enterprise."
Dr. Parks (pictured left) has an NIH-funded research program studying the immunology of human pathogenic viruses and also has state funding to support finding a cure for the Zika virus. In his role at Burnett he has helped hire additional research faculty and foster collaborative research between our faculty and researchers across the university, community, state and nation.
To foster a greater COM-wide approach to research, Dr. German announced that Dr. Parks will be supported by a new Research Council that is composed of the chairs or designated representatives from the college's four academic departments – the Burnett School, Clinical Sciences, Internal Medicine and Medical Education.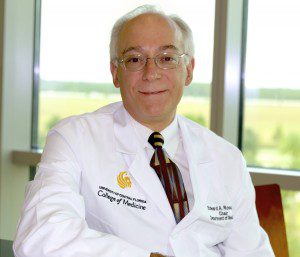 She said the council will be led by Dr. Edward Ross (right), who is being appointed Assistant Dean for Research in addition to his current role as Chair of Internal Medicine. Dr. Ross' current research projects include studying biomaterials and engineering in regard to kidney replacement therapies.
The goal of this council will be to provide input into new areas of clinical research and translational opportunities between basic scientists and clinicians.
Post Tags
Burnett

Edward Ross

Griffith Parks

Research