College of Medicine

Faculty News

Residents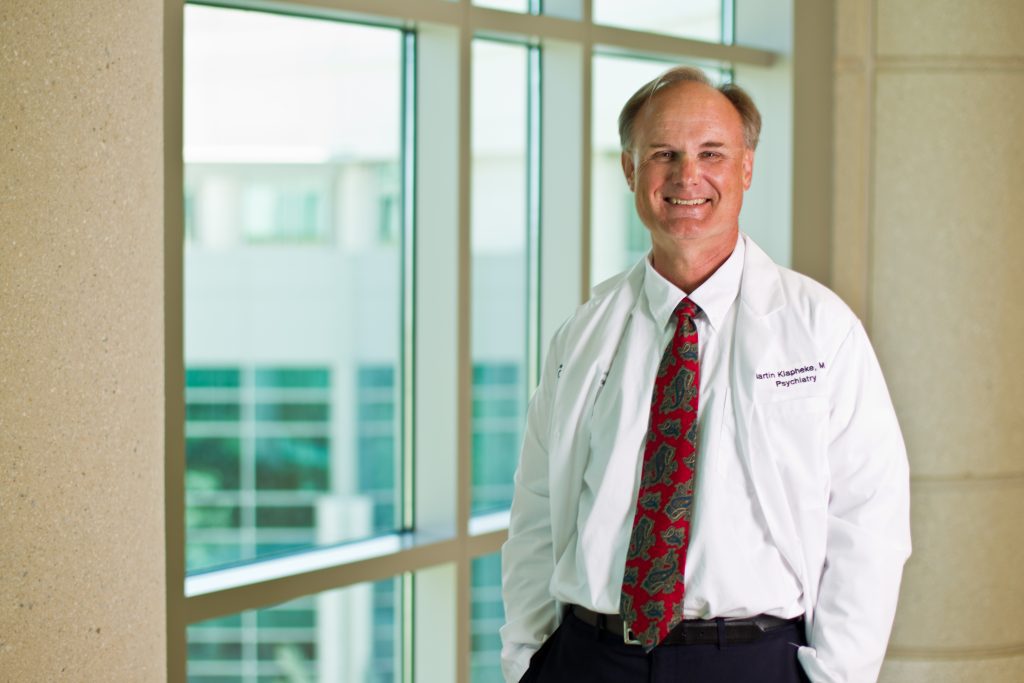 As the UCF-HCA Orlando Psychiatry Residency Program enters its third year, Dr. Martin Klapheke who previously served as the program's director has been named director of Psychotherapy Training for the program. In this new role, Dr. Klapheke will be responsible for overseeing the psychotherapy didactics, clinical training, and supervision of the residents throughout their four years of training.
"It is a delight to work with psychiatry residents as they learn the skills of a psychotherapist, which is still an important part of most psychiatrists' professional identity," said Dr. Klapheke, "and supplementing pharmacotherapy with psychotherapy is critical to the success of treatment for many patients."
The psychiatry program, based at Osceola Regional Medical Center and the Orlando VA Medical Center, was introduced to help meet the need for mental health professionals and resources for the region. A 2014 Florida Physician Workforce Analysis forecasts a 55 percent deficit of psychiatrists in Florida. The UCF-HCA residency hopes to alleviate this gap. Now fully accredited, the program welcomed its third cohort of six residents – two are UCF College of Medicine graduates.
Dr. Klapheke noted that in his new role he is particularly excited to collaborate with a new psychiatry residency program offered by Nova Southeastern University whose residents will also train at the Orlando VA. He said the proximity will allow residents of both programs to train side-by-side and share many resources including faculty, didactics, training sites, journal clubs and grand rounds as well as collaborate on research.
"This sort of collaboration is a great model for other residency programs to consider. No one needs to reinvent the wheel, and both programs benefit," Dr. Klapheke said.
"We know that many graduating residents choose to begin their practice close to where they did the residency training," he said. "So with both programs each graduating six fully trained psychiatrists per year, Central Florida is really going to benefit, with a big impact on mental health care throughout the community for decades to come."
Dr. Klapheke is a board-certified psychiatrist with specialization in consultation-liaison psychiatry and psychoanalysis/psychodynamic psychiatry. He completed psychoanalytic training at the Topeka Institute for Psychoanalysis and previously served as Director of Psychotherapy Training at the University of Louisville School of Medicine. He was the founding Program Director for the UCF-HCA residency, a role now held by Dr. Anuja Mehta, a board-certified adult, child, and adolescent psychiatrist. Dr. Klapheke will continue to provide leadership for the program as acting associate program director.
Post Tags
Dr. Martin Klapheke

psychiatry

residency