College of Medicine

Faculty News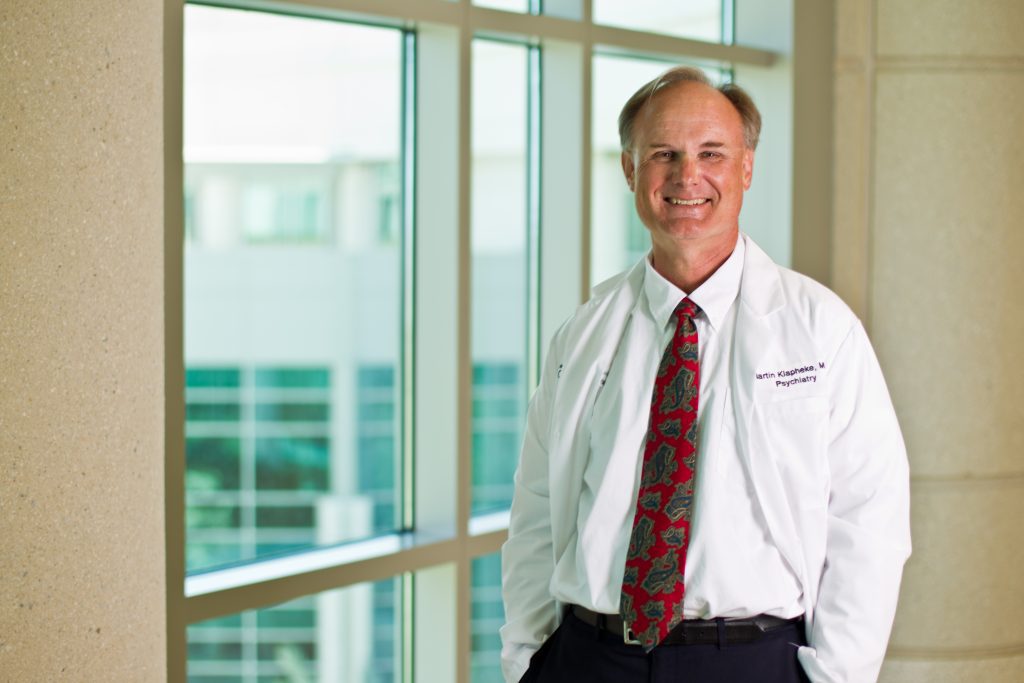 Dr. Martin Klapheke, a College of Medicine psychiatry professor and assistant dean of medical education, has been elected to the Executive Council of the Association of Directors of Medical Student Education in Psychiatry (ADMSEP), an organization dedicated to promoting excellence in psychiatric education for medical students.
"This appointment is a great opportunity for UCF as it gives us a voice at a national level in determining the future direction and focus of medical education in psychiatry," said Dr. Klapheke, who has also led changes to the medical school's curriculum in light of the opioid crisis and is director of the college's new psychiatric residency programs.
As a member of ADMSEP for eight years, Dr. Klapheke has developed and contributed several Clinical Simulation Initiative online modules for medical students to learn aspects of psychiatry. As a member of the group's Executive Council, Dr. Klapheke will help lead then national group and its meetings and eventually become a candidate for president.
He said one of his goals is to help medical schools focus on more clinical psychiatric training for all students – not just those who ultimately decide to enter the specialty.
"One of the things that I hope to be able to do in my role is to help develop a greater competency-based focus in medical education and psychiatry," said Dr. Klapheke. "That means not just a focus on medical knowledge but a real important focus on clinical skills that every student should have when they graduate from medical school regardless of what field they go into."
Dr. Klapheke joined the College of Medicine in 2010. He is a board-certified psychiatrist with specialization in consultation-liaison psychiatry and sychoanalysis/psychodynamic psychiatry. He is a Fellow of the American Psychiatric Association and the Academy of Psychosomatic Medicine. Dr. Klapheke received his M.D. at the University of Kentucky College of Medicine and completed his psychiatric residency at the Mayo Graduate School of Medicine.
"I have never been bored and it's extremely fulfilling to help people improve their quality of life," Dr. Klapheke says of his passion for helping patients with mental illness. "Over time as stigma decreases, people are becoming more aware and appreciative of how important mental health is to quality of life."
Post Tags
ADMSEP

klapheke

martin klapheke

national recognition

psychiatry