College of Medicine

Faculty News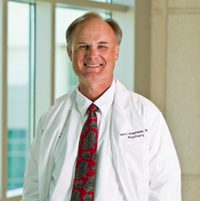 Dr. Martin Klapheke is the UCF College of Medicine's new Assistant Dean for Medical Education, responsible for the clinical science content of our curriculum.
Dr. Klapheke replaces Dr. Lori Boardman, who accepted the position of Executive Director of Women's Health at Florida Hospital for Women. In her new role at Florida Hospital, 20 percent of Dr. Boardman's time will be dedicated to the UCF College of Medicine.
A Professor of Psychiatry, Dr. Klapheke joined the medical school in 2010. He has served as director of the Psychiatry Clerkship, where he has helped to create educational partnerships with Lakeside Behavioral Healthcare, Pasadena Villa, Orlando's VA Medical Center, Life Care Center of Altamonte Springs and Central Florida Behavioral Hospital. "It's been very enjoyable building local collaborations in psychiatry these past 4 years, and it's exciting to now have the opportunity to do that with colleagues in the other branches of medicine and surgery," he said.
Dr. Klapheke received his M.D. with distinction from the University of Kentucky College of Medicine and then did his residency and fellowship training at the Mayo Graduate School of Medicine. He has worked with transplant patients, including the first patients to receive hand transplants at the University of Louisville School of Medicine. A mountain climber who trains by running the stairs at the UCF College of Medicine, Dr. Klapheke will take on Peru's Machu Picchu in May with fellow faculty member Dr. Mujtaba Husain.
He is passionate about interactive teaching methods and received the 2013 Innovations Award from the Association of Directors of Medical Student Education in Psychiatry (ADMSEP) for his leadership in providing a free national database of online psychiatric teaching cases. The online modules include a variety of psychiatric cases, including dementia, bipolar disorder, adolescent depression, post-traumatic stress disorder, and personality disorders. Standardized patients play the role of the mentally ill patient based on a detailed script. Students see how a psychiatrist interviews and interacts with the patient and determines a proper diagnosis and treatment plan. In presenting the award, ADMSEP praised the online modules as an "innovative, creative and inspiring approach to medical student education."
Dr. Klapheke is also a believer in integrating basic and clinical sciences from the first weeks of medical school. "Medicine is all about the patient, and having students actively involved with patient care from the very start greatly enhances professional development," he said, adding, "It's exciting to be a part of building this curriculum at the UCF College of Medicine."
Post Tags