College of Medicine

Communique

Faculty News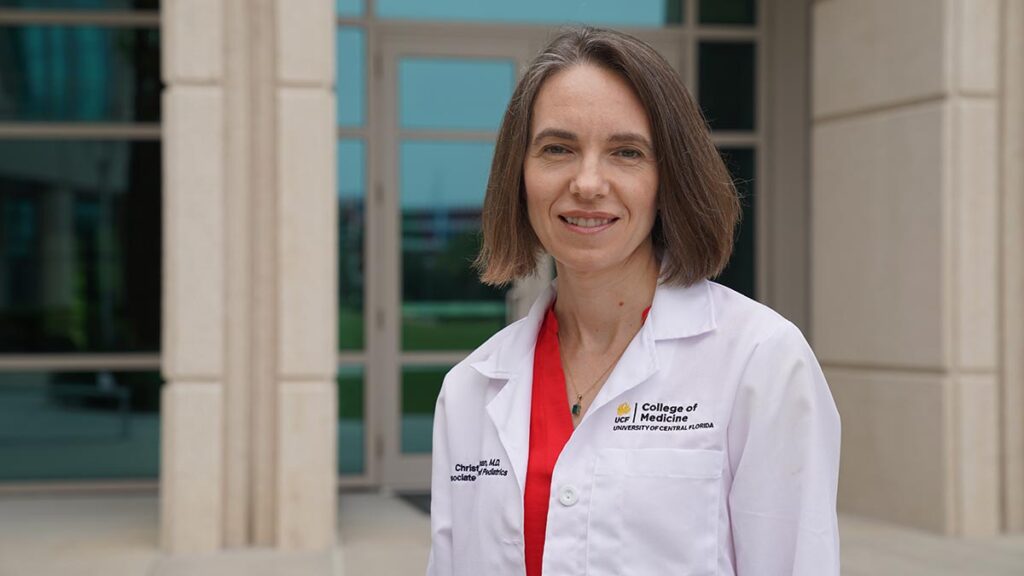 Dr. Christine Kauffman is the College of Medicine's new assistant dean of medical education, leading the curriculum for first- and second-year M.D. students.
Dr. Kauffman, a pediatric nephrologist and associate professor, came to UCF in 2011 and, in addition to teaching, cares for patients at Nemours Children's Health. She is director for the M-1 Practice of Medicine and M-2 Gastrointestinal and Renal Systems modules. Her research focuses on medical education, specifically how student attendance impacts performance and wellness. a
"I am grateful for the trust that has been placed in me," she said of her appointment, "and look forward to working with the rest of the faculty as we take the curriculum into the next phase of medical education."
Dr. Kauffman earned her M.D. at the University of South Florida and did her pediatrics residency at the Tulane/Ochsner Pediatric Residency Program in New Orleans, LA. She began a pediatric nephrology fellowship at Tulane in 2005, which was closed early due to Hurricane Katrina, and finished fellowship training at the University of Virginia.
She has worked in a general pediatrics practice in Lake Mary, FL and before coming to UCF was an assistant professor of clinical pediatrics at the Indiana University School of Medicine and Riley Hospital for Children.
During her tenure at the UCF College of Medicine, she has received three Golden Apple Awards for teaching, UCF's Teaching Incentive Program honor, and the medical school's Hippocratic Oath Award for the faculty member who best exemplifies compassionate, patient-centered care.
"Dr. Kauffman was selected from several highly qualified and talented internal candidates, further demonstrating the strength of our UCF College of Medicine faculty," said Dr. Jeff LaRochelle, associate dean for academic affairs. "This appointment recognizes her outstanding teaching, stellar leadership and educational research abilities."
Post Tags