College of Medicine

Faculty News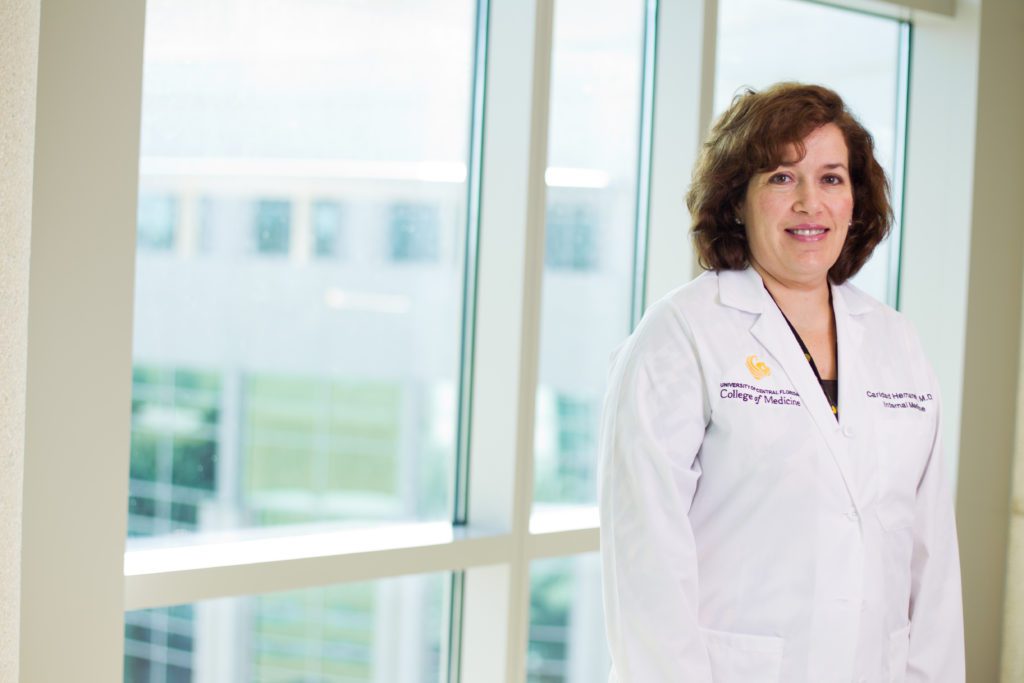 Dr. Caridad Hernandez, professor of internal medicine and a leader in providing care to Orlando's homeless, has been accepted as a fellow in the 2020-2021 Hedwig van Ameringen Executive Leadership in Academic Medicine (ELAM) Program for Women.
ELAM is a core program of the Institute for Women's Health and Leadership at Drexel University College of Medicine and is aimed at expanding the national pool of qualified women candidates for leadership in academic medicine, dentistry, public health and pharmacy. More than 1,000 ELAM alumnae hold leadership positions in institutions around the world.
"I'm very delighted to have been selected and looking forward to a valuable professional development experience," said Dr. Hernandez. "I hope that I'm able to enhance my own leadership effectiveness and my personal capacity to help address emerging issues, whether it be related to our curricula, our institution or the community that we serve."
The program offers an intensive one-year fellowship of leadership training with extensive coaching, networking and mentoring opportunities for women faculty. Fellows also conduct a major project to benefit their institution.
Dr. Hernandez joined the College of Medicine in 2011. She serves as director for the Practice of Medicine courses and as vice-chair of the M.D. Program Curriculum Committee. As director of the Chapman Humanism Initiative in Medicine, she worked with medical students to establish the Chapman Compassionate Care Clinic that provides care to downtown Orlando's homeless population.
Dr. Hernandez is the eighth faculty member from the College of Medicine to have been selected for the fellowship. About 60 candidates are chosen each year in what ELAM officials call a highly competitive process.
Dr. Hernandez held previous faculty appointments at the University of Florida and the University of Pittsburgh. She received her M.D. from the University of California, San Francisco and completed her internal medicine residency training at Yale-New Haven Hospital. In 2017, the UCF Center for Success of Women Faculty named her a "Woman Making History" for her efforts to care for Orlando's underserved.
Post Tags
Caridad Hernandez

ELAM

faculty awards

fellowship

medical education