College of Medicine

Faculty News

UCF Health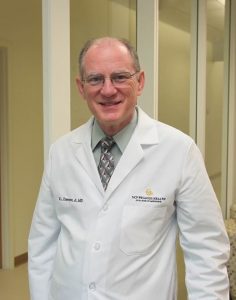 Dr. Virgil Dawson, a College of Medicine faculty member and family medicine specialist at UCF Health, has been elected to serve as the 90th president of the Seminole County Medical Society.
The non-profit organization represents over 200 physicians who reside or practice in Seminole County, Florida. SCMS serves as an advocate for patients and physicians, promoting public health and ensuring high standards in medical care, education and ethics. It also provides member physicians with a strong voice and active representation in local and state government and with regulatory agencies.
Dr. Dawson is a long-time Seminole County resident, and had his own practice for many years in Longwood before joining UCF Health. "I'm honored and excited to serve as the new president for the Seminole County Medical Society," Dr. Dawson said. "It's an organization of which I've been a member of for many years and have seen firsthand the value it provides to its members."
Dr. Dawson earned his M.D. from the Medical College of Virginia, and completed his internship and residency in family medicine at The Medical Center in Columbus, GA.
Post Tags