Burnett School

Cancer Division

College of Medicine

Faculty News

Philanthropy

Research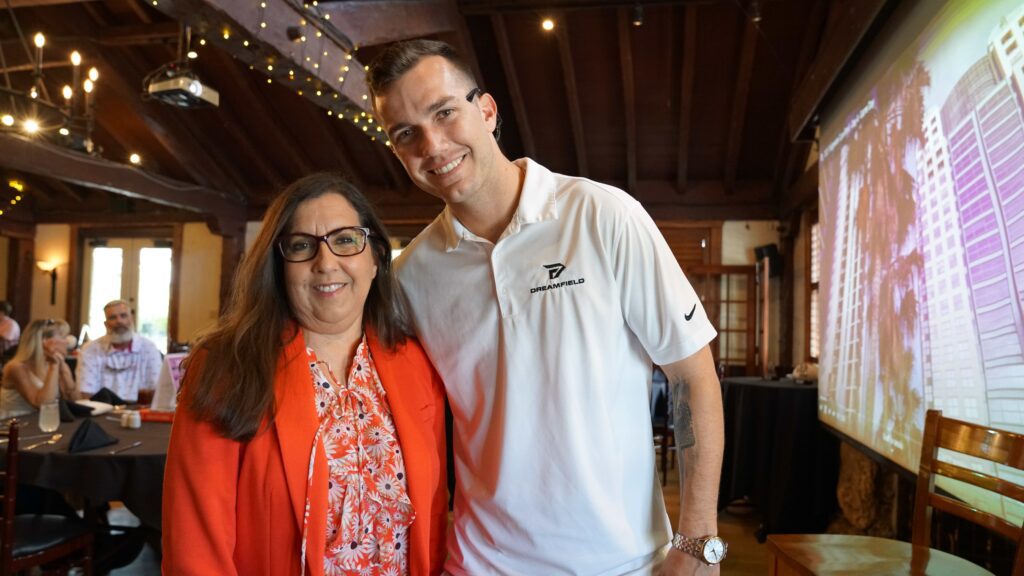 "Never give up" was the message shared from a breast cancer survivor, cancer researcher and star UCF quarterback during a Cure Bowl kick-off event Friday.
This year's event is Dec. 16 at Exploria Stadium in Orlando and the Cure Bowl is the only college football bowl game dedicated to a cause – breast cancer research.
At the kickoff, emceed by WKMG Channel 6's Sport Director Jamie Seh, a packed audience of supporters heard how former UCF quarterback McKenzie Milton, College of Medicine cancer researcher Dr. Annette Khaled and breast cancer survivor Zac Yarborough about how perseverance helped them triumph through adversity.
Yarborough is a Winter Park native and college football player who discovered three years ago he was one of the 1 percent of men diagnosed with breast cancer.
"I felt a nub and three months later, it was swollen to the size of a golf ball," he said. Yarborough underwent a mastectomy, 16 rounds of chemotherapy and 30 rounds of radiation. Through his grueling treatment, he said he focused not on illness but on recovery. "As a former athlete it's just like injury on the field," he said. "You have to accept it, get in the training room and get healthy."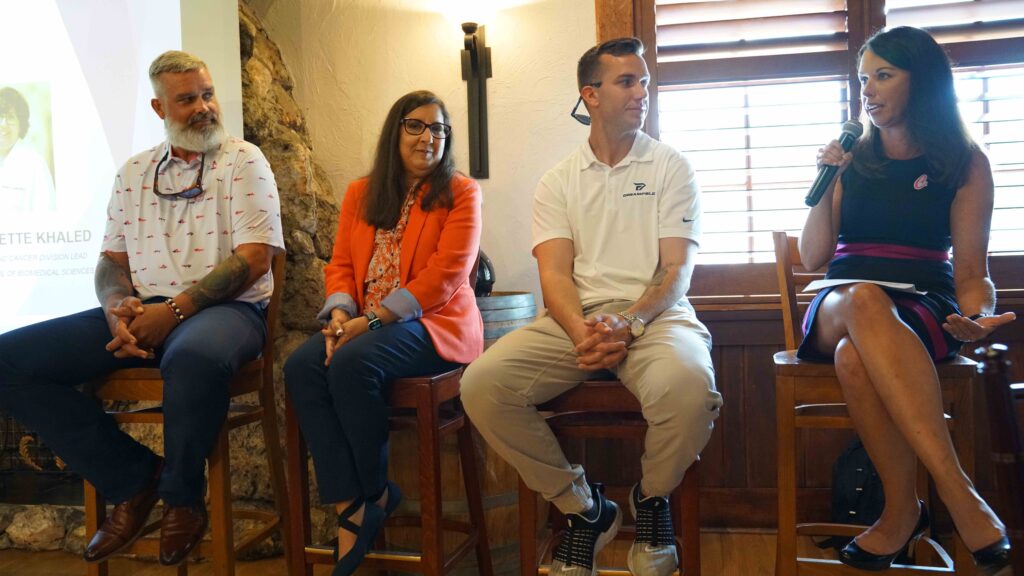 He hopes sharing his story will inform others that breast cancer affects both genders. "A lot of men are surprised by it, I'm kind of a guy's guy," he joked, "But there's no shame in it and I hope my diagnosis can help others."
Milton said he watched his grandmother battle breast cancer as a child and that experience influenced his outlook on life, especially playing in the first Cure Bowl game in 2016. "It was a time to reflect of what others go through and what I was playing for that day," he recalled.
Pain is nothing new for Milton. He came back from a devastating 2017 knee injury, including nine surgeries and three years of rehabilitation before getting back on the field to play for Florida State. "Don't let anything stop you," he told Cure Bowl supporters.
Newly married with a two-month old son and a new business venture, Milton said he is grateful for what life has given him and is determined to give back to the community that supported him through his college career. Getting behind the Cure Bowl Kick Off was a no-brainer.
Since the Cure Bowl began in 2015 it has raised more than $3.88 million for breast cancer research and Alan Gooch, executive director of the Cure Bowl has seen the event grow more popular each year.
"The Orlando Sports Foundation Cure Bowl continues to work to bring teams together to find a cure for cancer through the platform of college football," said Gooch, a UCF alumni and former UCF Football coach.
Thanks to the funding, Dr. Khaled's lab recently developed a liquid biopsy technique that can detect cancer in blood – which in the future could help identify cancer earlier and give patients more treatment options.
"Hearing Zac and McKenzie's stories and what they went make me want to work harder to find a cure," Dr. Khaled said.
Post Tags