Burnett School

College of Medicine

Communique

Faculty News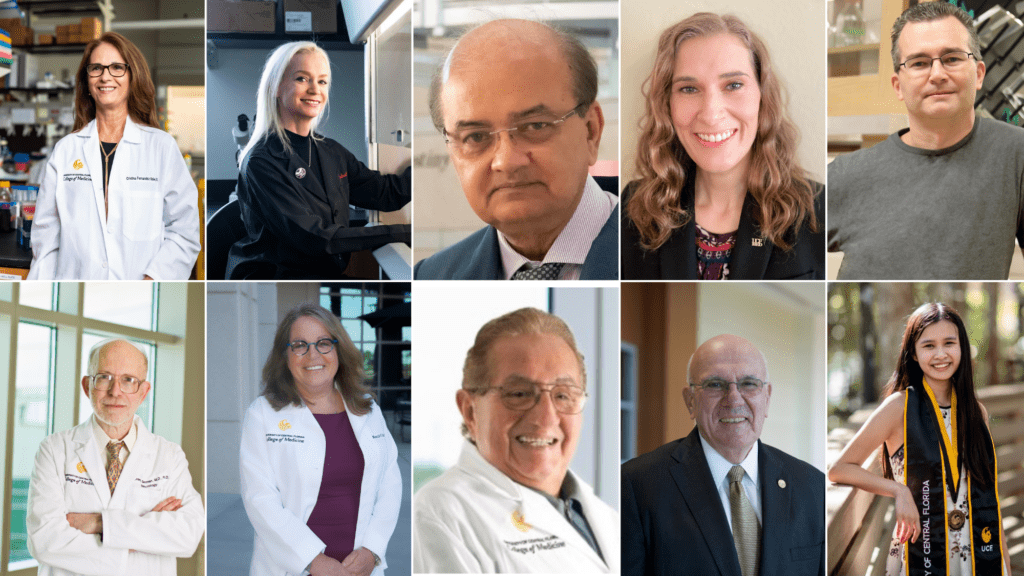 Nine College of Medicine faculty members and one recent graduate were recognized at UCF's Founders' Day Awards held virtually on Wednesday, April 7. The annual convocation recognizes faculty members for outstanding teaching, advising, mentoring, research, professional service, librarianship, and instruction. Awards include the UCF Reach for the Stars Award which recognizes successful early-career research and creative activity, and Pegasus Professor Award, UCF's highest award for excellence.
Faculty who have completed 20, 30, and 40 years of service were recognized for their dedication and selected retiring faculty were awarded the distinction of emeritus or emerita.
In addition, a selection of undergraduate students and graduate students were recognized for their academic performance and research pursuits. Meet the honorees.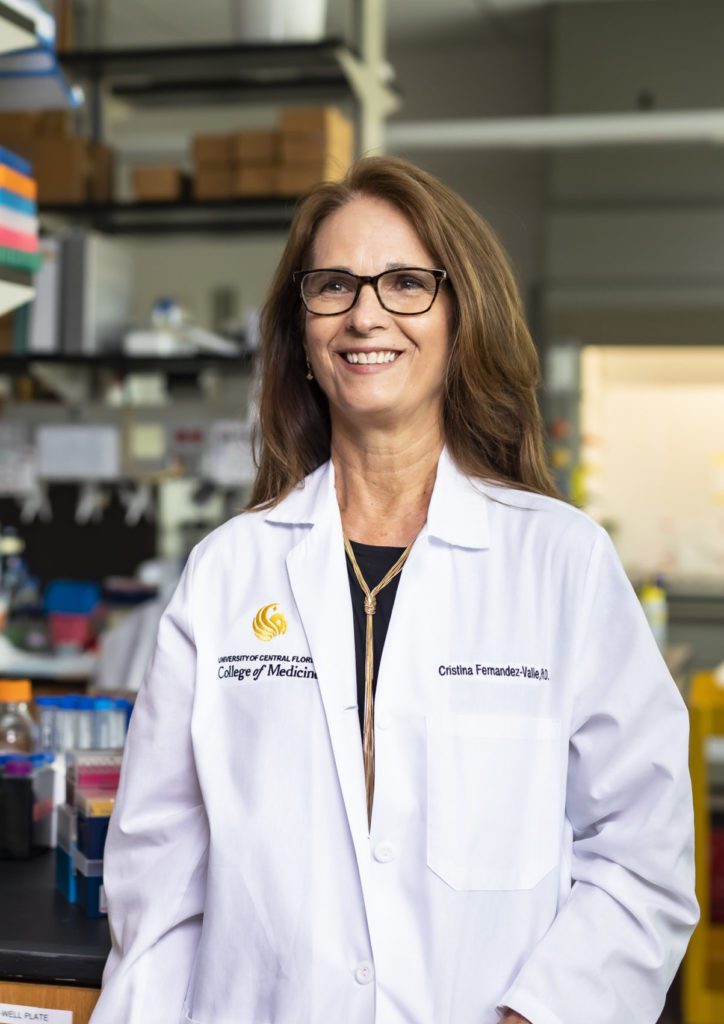 Dr. Cristina Fernandez Valle – Pegasus Professor Award
Dr. Fernandez Valle joined UCF in 1995 as an Assistant Professor in the Department of Molecular Biology and Microbiology and rose through the ranks to professor in 2012.
She has dedicated much of her research efforts to fighting research Neurofibromatosis type 2 (NF2) a disease that can leave children and young adults deaf, partially paralyzed or brain damaged.
Read more about Dr. Fernandez Valle here.
Dr. Amber Southwell – Reach For the Stars Award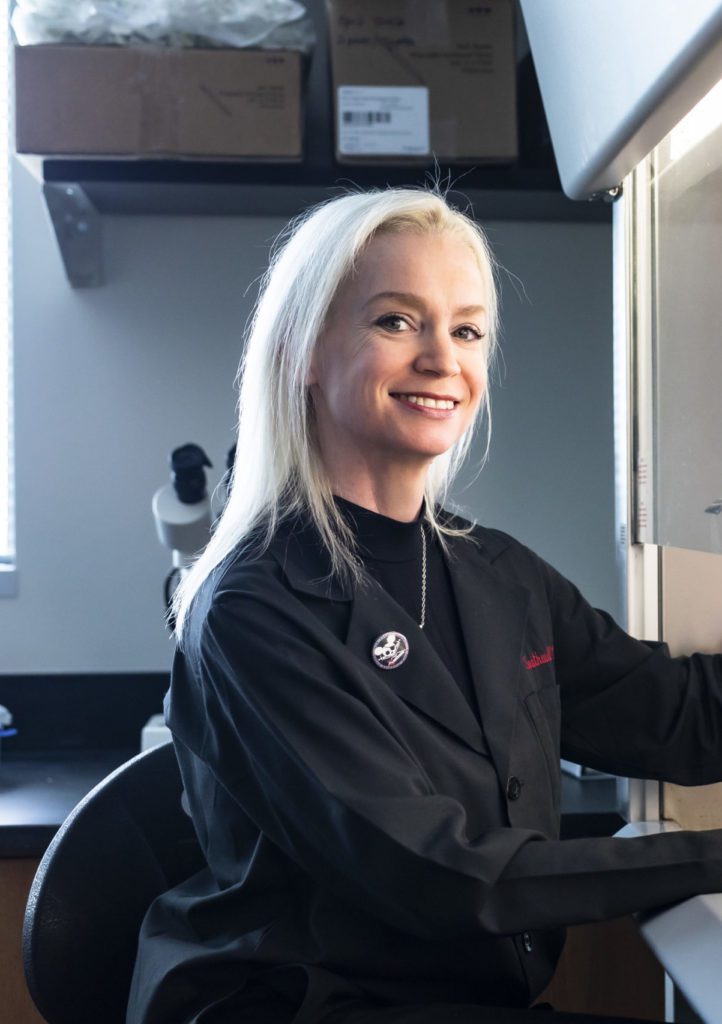 The UCF Reach for the Stars Award recognizes early-career university professionals who have achieved noteworthy research of national impact.
Southwell, an assistant professor at the Burnett School of Biomedical Sciences joined UCF in 2017 and has dedicated most of her career to fighting Huntington disease – a rare, inherited disease that causes the progressive breakdown (degeneration) of nerve cells in the brain. In particular, her research focuses on developing drugs to lower mutant huntingtin, the protein that causes Huntington disease.
"This award demonstrates the value that UCF places on me and my work," Dr. Southwell said. "I'm very passionate about my work, and it's wonderful to have this recognition and validation of the University's esteem."
Southwell has worked on multiple therapies aimed at either reducing the mutant protein or preventing its production. With many of these therapies now in, or rapidly approaching clinical trials, her studies into huntingtin lowering drugs are now primarily aimed at refining their use as well as investigating the long-term consequences of reducing huntingtin.
Dr. Stephen Berman – Professor Emeritus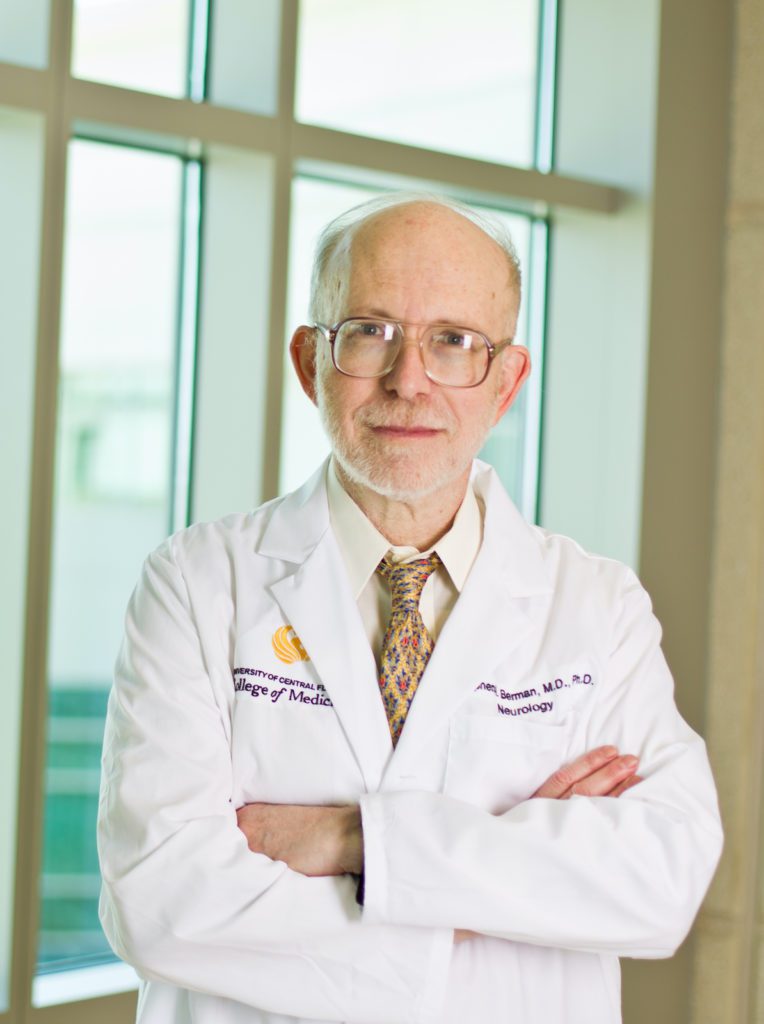 Dr. Berman joined the College of Medicine in October of 2010 as Professor of Neurology, he is responsible for developing and implementing neuroscience curriculum in the Mind and Body module.
Dr. Berman has a strong record of teaching and basic science research with interests from general Neurology to Neurodegenerative Diseases of Aging. He also serves as an Assistant Director for the Focused Individual Research Experience and Core Neurology Clerkship.
Dr. Marcia Katz – Professor Emerita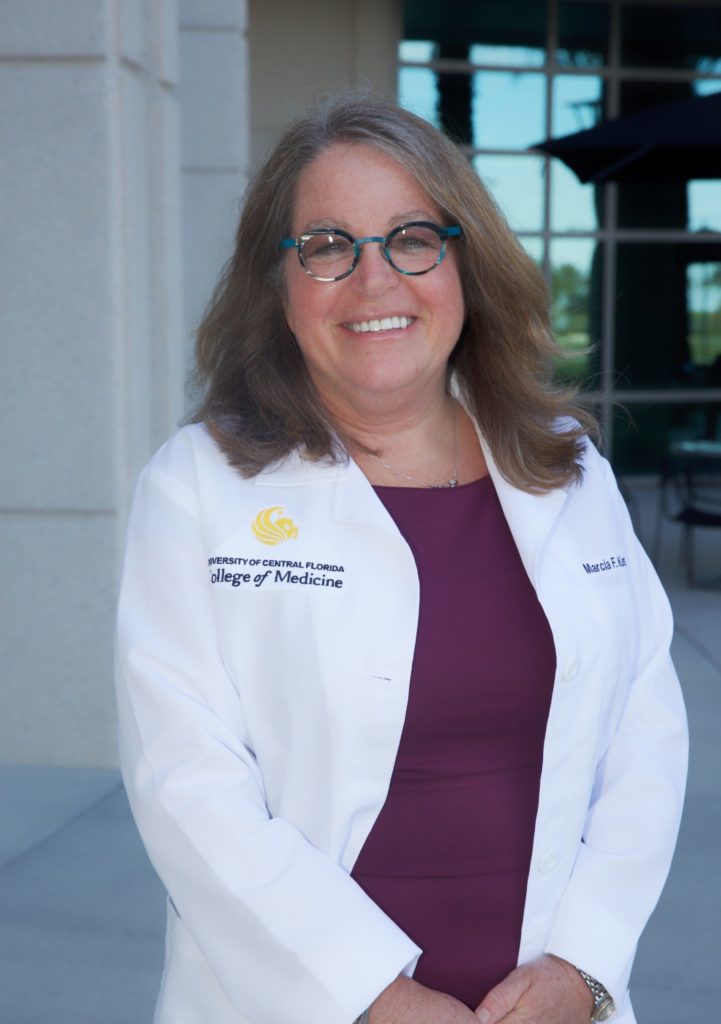 Dr. Katz retired from her position as associatedean for Clinical Affairs earlier this year. Since joining the medical school in 2016, she was instrumental in the ongoing improvement of UCF Health, played a significant role in coordinating UCF clinical services as a member of the Academic Health Sciences Center Executive Committee, and served as an inaugural member of UCF Lake Nona Medical Center Board of Directors.
In addition to her administrative duties, Dr. Katz served patients at UCF Health as a specialist in pulmonary medicine. Her expertise and dedication to patient-centered care have been recognized by the community, as she was voted one of Orlando's "Finest Doctors" for four consecutive years from 2016-2020. She plans to continue as a volunteer at the medical school as her health permits.
Dr. Genaro Lopez – Professor Emeritus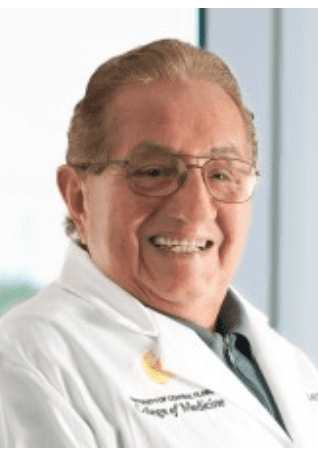 Dr. Lopez retired as a full professor from the Burnett School of Biomedical Sciences in 2020. He joined UCF in 2004 and served as director of the Pre-Health Professions Advisement Office. He said impacting the lives of his students was the most rewarding part of his job.
"I loved being able to motivate students towards their future career," he said. "I was able to inject the appropriate passion and interest in the career, advising them personally through the years. Being able to directly influence the next generation of scientists and health care professionals was indeed a privilege for me."
Dr. Richard Peppler – Professor Emeritus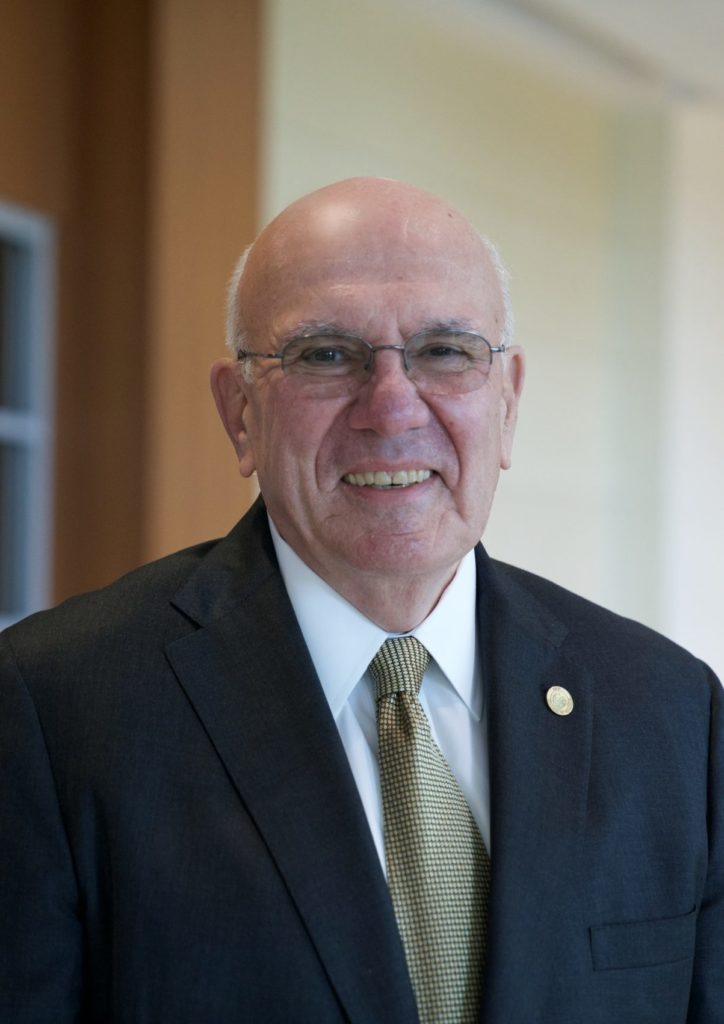 Dr. Peppler joined the College of Medicine in 2007 as Associate Dean for Faculty and Academic Affairs and Professor of Anatomy. During his 14 years at UCF, he also served as Interim Chair for Medical Education, Interim Director for Burnett School of Biomedical Sciences, Interim Co-Director for the Pre-Health and Pre-Law Advising Office and Interim Vice Dean.
As a founding faculty member, he helped with the development of academic programs and curriculum for medical students. In addition, he was instrumental in creating management processes of appointment, promotion and award of tenure for faculty. Over the years, he also trained medical students in the Structure and Function module in the Anatomy laboratory.
"I cherish the opportunity that I have had at UCF in developing the M.D. Program and working with such outstanding faculty, staff and students," Dr. Peppler said. "I remember fondly the day we signed the wall in the Education Building, and the last beams to be raised for Nemours, Orlando VA and Lake Nona Medical Center. I can't wait to see all of the other changes in the coming years with Medical City and the Academic Health Sciences Center. Charge on!"
Dr. Debopam Chakrabarti – Excellence in Research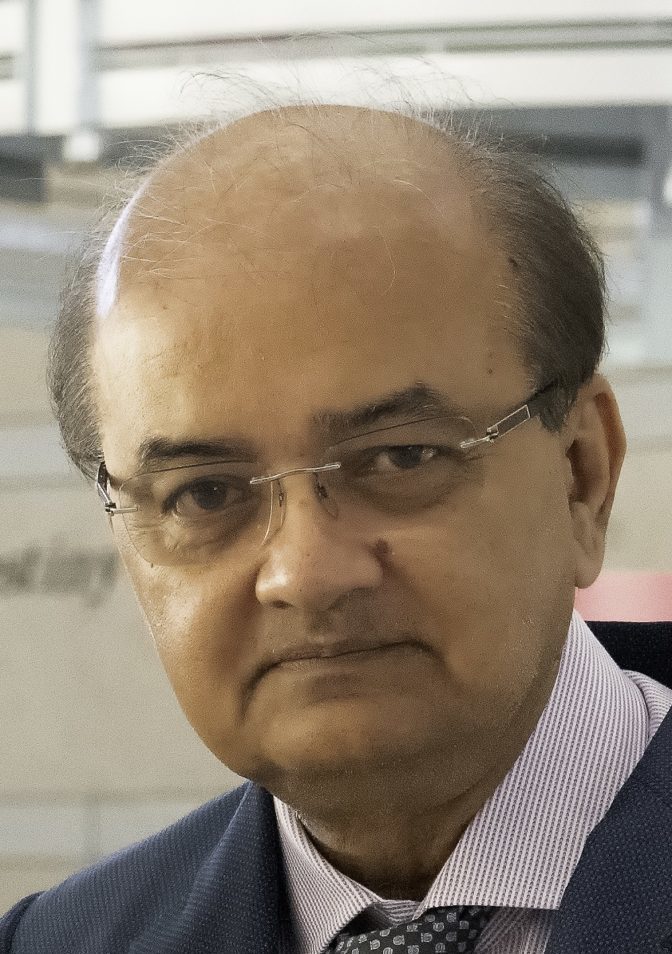 Dr. Chakrabarti, an infectious disease specialist, has spent much of his career finding drug therapies for malaria, a disease responsible for approximately one million deaths a year.
In 2020, he received a $3.8 million grant from the National Institutes of Health to use fungus-derived compounds to develop better treatments for malaria. His lab is currently testing fungi, specially cultivated on Cheerios cereal, for their ability to kill plasmodium, the parasite that causes malaria.
"This award is a recognition of the hard work done by my research team as we make progress in our efforts to develop the next generation of malaria therapeutics," Dr. Chakrabarti said.
Dr. Ken Teter – Excellence in Graduate Teaching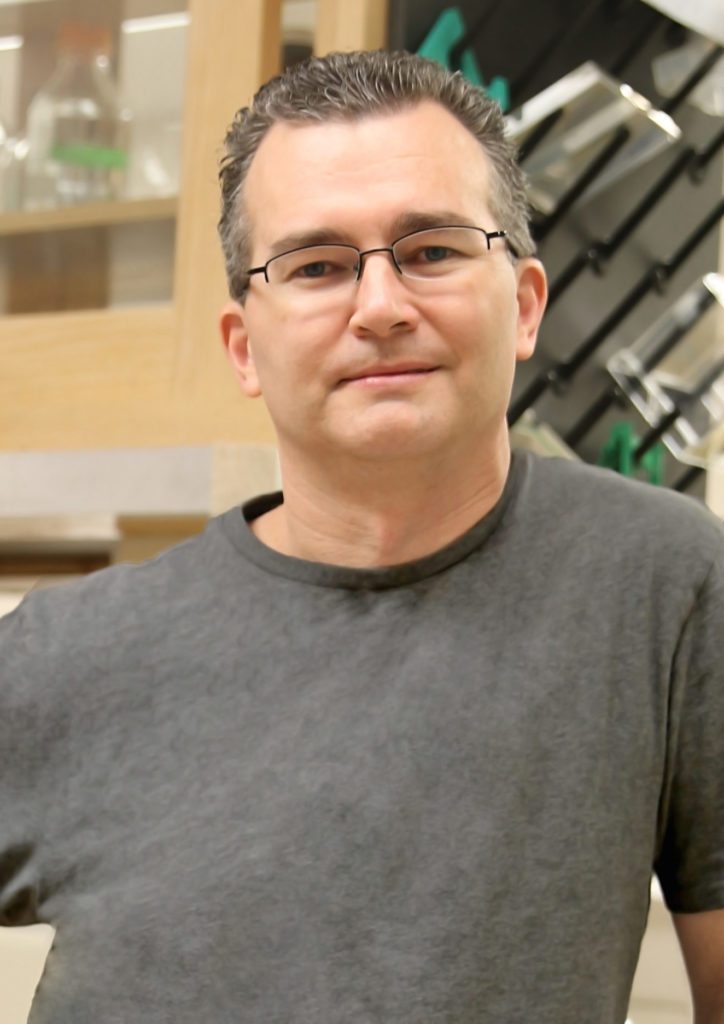 As a research scientist, Dr. Teter's lab focuses on how infections impact human health. In particular, he is examining the molecular details of how cholera toxin disrupts cellular functions. If scientists can discover how cholera toxin enters the body, they can devise ways to slam the door on those entryways. Cholera is an acute infection of the intestine that is spread by contaminated water and food and kills nearly 100,000 people across the world a year.
Dr. Teter has received several federal grants including from the National Institutes of Health. He previously received the Reach for the Stars Award in 2015.
Dr. Alicia Hawthorne – Excellence in Undergraduate Teaching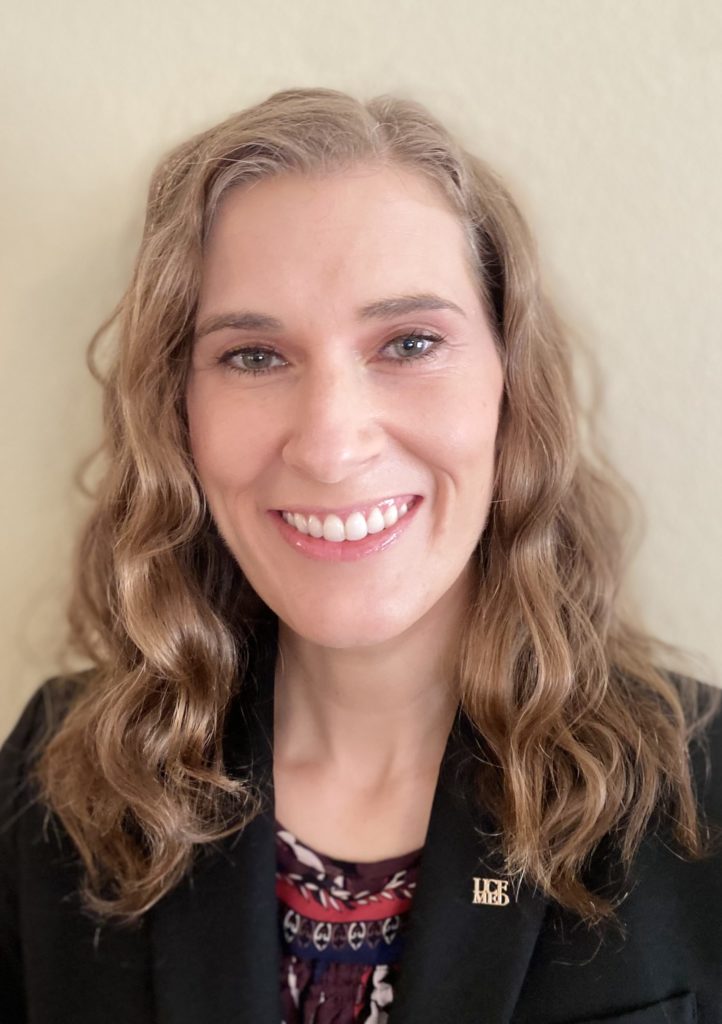 Dr. Hawthorne is an assistant professor in the Burnett School of Biomedical Sciences where she teaches undergraduate courses in neurobiology, molecular biology, quantitative biological methods and medical biochemistry. In addition to teaching, she coordinates the Burnett School's Clinical Internship Program and was named Competency Faculty Champion by the National Association of Colleges and Employers in preparing students for their careers.
"I am so honored and humbled to receive this recognition," Dr. Hawthorne said. "Thank you to the Burnett School of Biomedical Sciences and to the College of Medicine for all of their support. And thank you to our students who work so hard and are a pleasure to teach.
She was previously awarded the College of Medicine's 2020 Outstanding Undergraduate Educator Award and the 2021 Excellence in Undergraduate Teaching Award.
Cathy Le – Founders' Day Student Award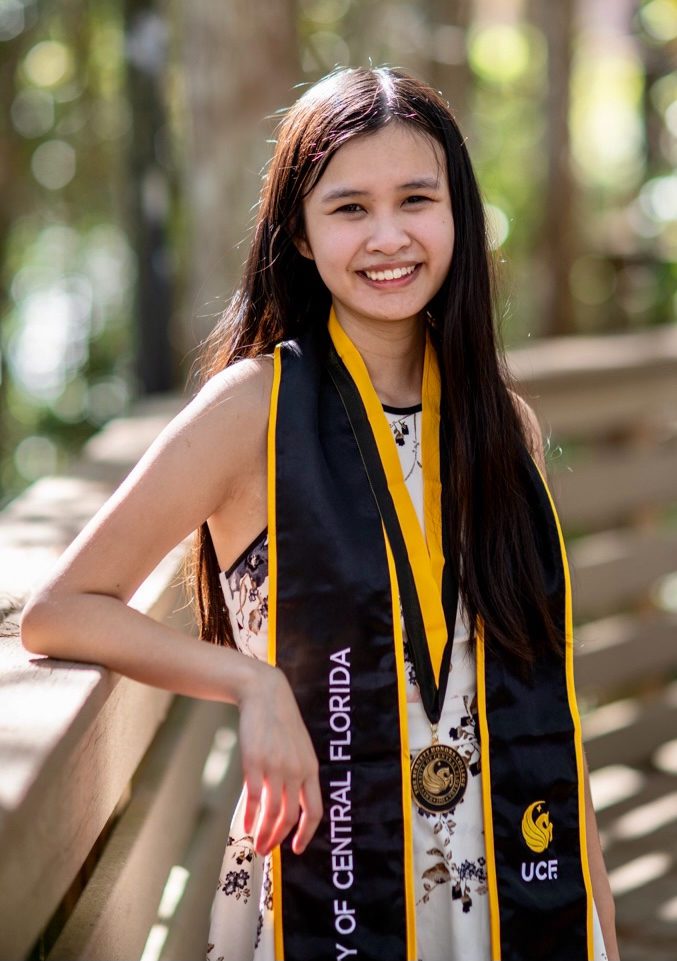 Le graduated last fall with a double major in biomedical sciences and history. Mentored by Dr. Alicia Hawthorne, Le began her research promoting regeneration of neurons as a course-based research project in UCF's Peer Instructional Learning and Occupational Training (PILOT) program and continued the research through the Honors in the Major program. She has presented her research nationally at the Society for Neuroscience meeting and won a Judge's Choice Award at the American Medical Student Association's research symposium.
"When I was a freshman, I thought research was something far from my reach," Le said. "However, the opportunities UCF provided me and mentors I met here made it a reality for me, allowing me to perform research in a subject I was passionate about – neuroscience. Receiving the Founder's Award was a perfect way to end my last year at UCF, affirming that I am on the right track to carry my love for research into my future career in medicine."
Le will begin medical school at the UCF College of Medicine this Fall.
Post Tags
awards

faculty awards

founders day

Research