College of Medicine

Faculty News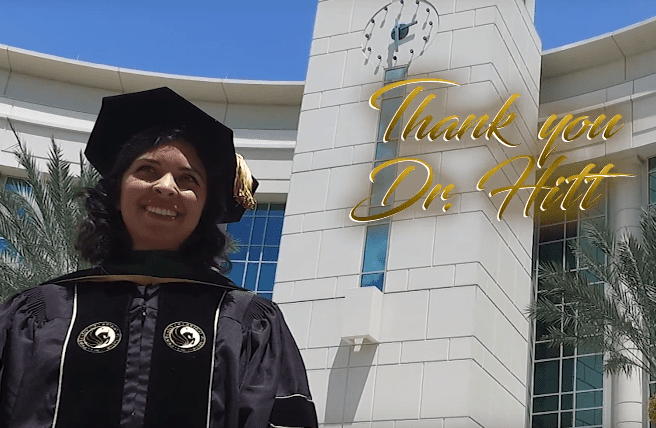 As retiring UCF President John C. Hitt officiated his final commencement, a College of Medicine-produced video tribute played during the ceremony thanked Dr. Hitt for his vision of building a medical school and the impact it has had on the community.
In the video, Dr. Deborah German, vice president for medical affairs and dean said Dr. Hitt should forever be proud of his legacy in creating the medical school.
"I will miss him. I loved working with him and he's given the greatest gift to our community," she said.
The video also features two-time Florida Governor Jeb Bush who worked with Dr. Hitt to get the medical school approved, and medical students Megan Derazin, a first generation student; Nicole Spitzer, a global health advocate who lobbied in Washington; Eric Wilson, an army veteran; and Brett Murray a former actor who took a chance on a second career.
Watch the video here https://www.youtube.com/watch?v=XeXaLpLDJDc&t=4s
Post Tags