Burnett School

Cancer Division

College of Medicine

Faculty News

Infectious Disease Division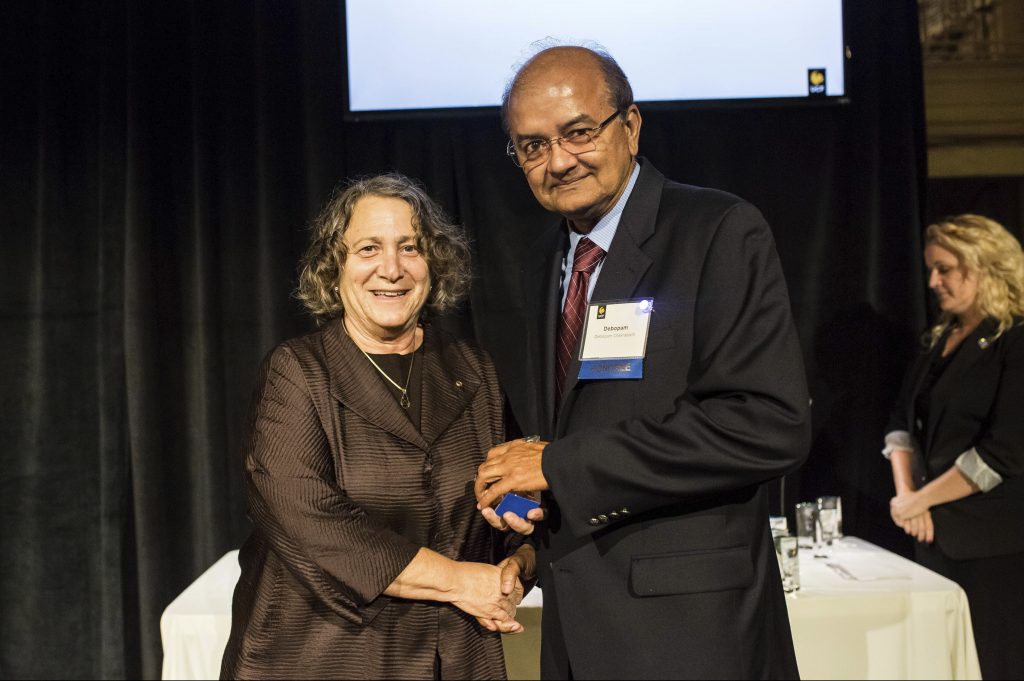 Four researchers from the College of Medicine were among 45 faculty members honored for their impact at the inaugural UCF Luminary Awards on Wednesday.
The event, themed like Oscar night, honored those who are academic leaders in their field and are making research contributions to the world that are having a significant impact.
"Merriam-Webster defines a luminary as a person of prominence or brilliant achievement," said President John C. Hitt during the ceremony. "At UCF, we dare to dream big. As expressed in our Collective Impact Strategic Plan, we use the power of scale and the pursuit of excellence to solve tomorrow's great challenges and make a better future for our students and society. Key to our mission is a vibrant and dynamic faculty. In various ways, the honorees help fulfill our vision of enhancing ever more lives and livelihoods through the power of higher education."
The new awards are meant to not only recognize funded research, but also the many kinds of creative works and scholarships that are just as important to the well-being of our society, said Elizabeth Klonoff, vice president of the Office of Research and dean of the College of Graduate Studies. She and Cynthia Young, a former vice provost, created the Luminary Awards.
Deans, chairs and directors from across the university nominated candidates based on the nominees' past three years of performance. A panel from the Office of Research selected the winners.
This year's recipients from the College of Medicine are:
Dr. Debopam Chakrabarti (pictured above)
Molecular Microbiology Division Leader and Professor
Dr. Chakrabarti is looking for the next-generation of drugs to treat malaria, which is responsible for 500,000 deaths a year around the world. Current drugs are rapidly losing their effectiveness because of drug resistance, so his work is critical. His lab is working with marine biodiversity because there is evidence some creatures may hold novel compounds that could be useful in the fight against malaria and other diseases.
Dr. Alexander Cole
Professor
Dr. Cole is an expert in innate immunity and has been researching the natural antibiotics that humans produce. These antibiotics may be useful in preventing AIDS and staph. He has written more than 60 articles, has served on 68 peer-reviewed panels and is editor of eight professional journals. His work has led to five patents.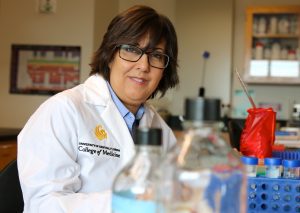 Dr. Annette Khaled
Head of Cancer Research Division and Professor
Dr. Khaled's research focuses on finding ways to treat cancer. Her discoveries have attracted grant funding and a commercial partner, which ultimately will lead to better options for cancer patients. She is also a strong advocate in the community for cancer research and demonstrates strong leadership. She was recently named head of the cancer research division at the Burnett School.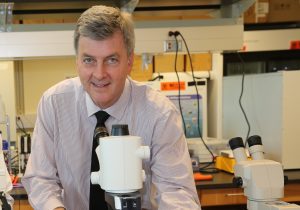 Dr. Griffith Parks
Interim Associate Dean for Research, Director, Burnett School of Biomedical Sciences and Professor
Dr. Parks has been researching anti-viral immunity, human immunity and pathogenesis for his entire career. He is the College of Medicine's highest funded investigator and also works tirelessly to enhance the school's graduate program. He is considered one of the experts in his field and has a long history of serving at the National Institutes of Health in a variety of capacities. Recently, he is researching ways to attack the Zika virus.
Post Tags
Alexander Cole

annette khaled

cancer

Debopam Chakrabarti

Griffith Parks

Molecular Microbiology