College of Medicine

Faculty News
Five College of Medicine faculty physicians have been honored this year as Best and Top Doctors in Central Florida and beyond.
Drs. Maria Cannarozzi, Juan Cendan, Diane Davey and Judy Simms-Cendan were named Finest Doctors by Orlando Magazine. Dr. Mariana Dangiolo was named a Top Doc by Castle Connolly Medical LTD and by Orlando Life Magazine.
Orlando Magazine bases its list from physicians who are named to the Best Doctors In America® list, which is assembled by Best Doctors Inc. and audited by Gallup®, and the Top Doctors list assembled by CHECKBOOK. Those companies base their lists on surveys of almost 50,000 physicians who are asked to whom they would turn if they or a loved one needed medical care.
The medical school physicians practice throughout the Central Florida community and in a variety of specialties.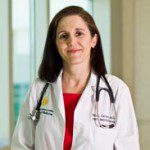 Dr. Cannarozzi is board-certified in internal medicine and pediatrics. She serves as Medical Director at UCF Health, the College of Medicine physician practice. She is an Associate Professor of medicine. She has been named to America's Top Physicians five years in a row and Orlando Magazine's Best and Top Doctors for four years in a row. "It's such a humbling honor to be recognized as a 'Top Doc,'" Dr. Cannarozzi said. "However, this type of recognition would not be possible for any of us without an entire community of outstanding, collaborative healthcare professionals who all work together to provide the best patient care possible."
Dr. Cendan is board-certified in surgery and cares for patients at the Orlando VA Medical Center. He also serves as the College of Medicine's Chair of Medical Education. Before taking on that role this year, Dr. Cendan was Assistant Dean for Simulation, leading the college's Clinical Skills and Simulation Center. He is a Professor of surgery.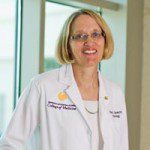 Dr. Davey is board-certified in pathology and cares for patients at the Orlando VA Medical Center. This year she was named Interim Chair of Clinical Sciences for the medical school. She also serves as Assistant Dean for Graduate Medical Education. She is a Professor of pathology and President of the College of Medicine's Faculty Council. "We all go to medical school with a major goal of providing the best clinical care to our patients," she said of the Finest Docs honor. "Being recognized by peer physicians all over the U.S. for my diagnostic skills in pathology and laboratory medicine is a great honor."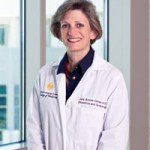 Dr. Simms-Cendan is board-certified in obstetrics and gynecology and is an Associate Professor at the medical school. She focuses on pediatric and adolescent gynecology and cares for patients at Orlando Health's Winnie Palmer Hospital. She is also Director of International Experiences at the College of Medicine.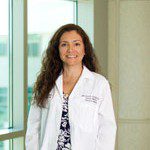 Dr. Dangiolo is board-certified in family medicine with a sub-specialty in geriatrics. She cares for patients at UCF Health and serves as an Assistant Professor at the medical school.
Contact UCF Health at 407-266-3627 (DOCS) or https://ucfhealth.com/
Post Tags