Burnett School

College of Medicine

Faculty News

Students
The College of Medicine recognized outstanding faculty, staff and students recently in a virtual 2020 Awards celebration meant to "thank you for keeping our medical school moving forward despite the challenges and for everything you do to teach our students, care for our patients and discover tomorrow's medical treatments and cures" in the words of Dr. Deborah German, vice president for health affairs and dean.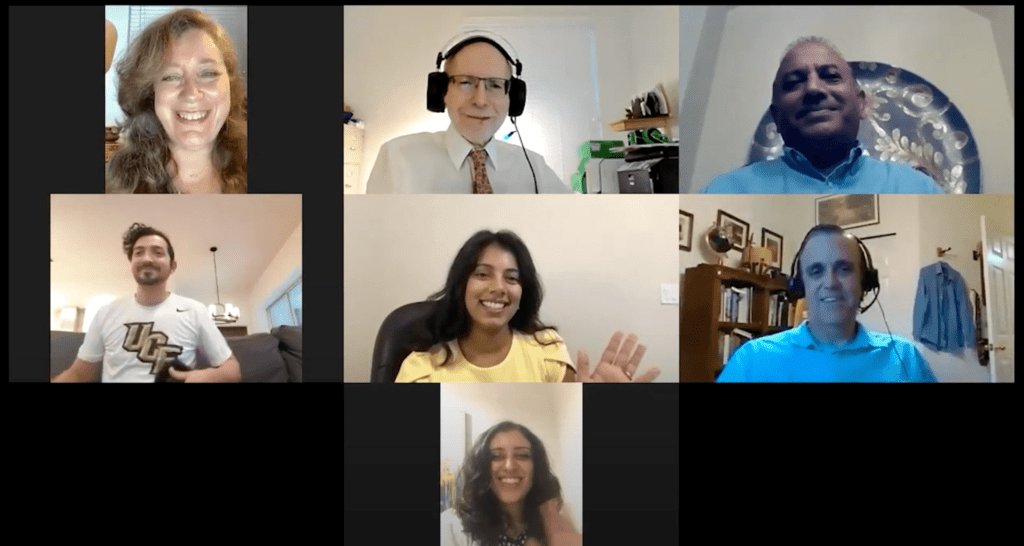 In presenting the awards, college leaders recognized the innovation and dedication shown as individuals and teams navigated the new normal of teaching, learning and patient care during a global pandemic.
"It has been a strange year for us all during the time of COVID-19," said Dr. Richard Peppler, vice dean and associate dean of faculty and academic affairs as he introduced awards for core and volunteer/affiliated faculty.
"Many of us have had to make major adjustments, relying on our faculty's innovation and ability to think on their toes. Each faculty member, whether or not you are formally recognized this evening, has contributed immensely to both the making and the success of this college. Each of you approach your work with energy and enthusiasm and have made us one of the finest medical school programs in the country."
Here are the honorees: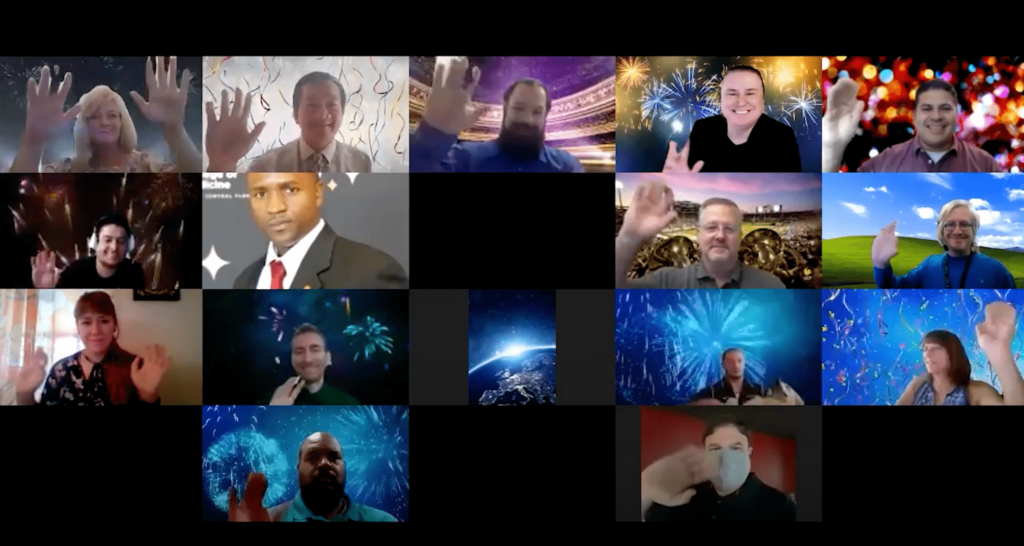 Faculty Awards
Innovative Teaching Award – Nyla Dil, Luciana Garbayo, Omar Qazi
Faculty COM Service Award – Stephen Berman
Community Service Award – Daniel Topping
Excellence in Medical Librarianship Award – Nadine Dexter
Outstanding Faculty Member Award – Veronica Sikka
Early Career Educator Award – Anuja Mehta, Omar Qazi
GME Clinical Teaching & Mentorship Award – Neha Bhanusali
Educational Leadership Award — Omar Qazi, Jose Rubero
Research Career Achievement Award – Dinender Singla
Golden Apple Award M1 – Christine Kauffman
Golden Apple Award M2 – Bernard Gros
Resident Educator Golden Apple Award M3 – Vanessa Lewis
Educator Golden Apple Award M3 – Kathleen Rooney-Otero
Clerkship Director Golden Apple Award – Martin Klapheke
Practice of Medicine Preceptor Golden Apple Award – Brandon Carr, David Cassidy,
Outstanding Undergraduate Educator Award –Alicia Hawthorne
Outstanding Graduate Educator Award – Annette Khaled
Richard B. Hornick M.D. Faculty Award – Howard Epstein
Dean's Award – Michael Deichen
Contributions to the Anatomy Lab Award – John Dennison, Wilma Korevaar
Contributions to the FIRE Module Award – Lisgelia Santana-Rojas
Contributions to Clinical Skills Award – Sanjana Mathur
Contributions to Admissions Award – Cori Baill, Wilma Korevaar
Excellence in Teaching Award – Ashley Anderson, Christopher Bryant, Hassan Kanani, Johanna Kielbasa, Tashia Lelea, Vanessa Lewis, Michelle Nunes, Brian Pulford, Faysal Rifai, Rodrigues Rodriguez, Enrique Serrano, Enrique Vargas, Gabriel Williams
Preceptor Excellence Award – Christopher Cooper
Student Awards (for students completing their first two years of the curriculum)
Academic Excellence Award — Katie Ballantyne, John D'Angelo, Grace Johnson, Rebecca Joseph, Margaret Kennedy, Michael Orlando, Irina Tardif, Spencer Lessans, Tanner Harding, Evan Chen, Lindsey Owens
Excellence in Clinical Skills Award — Katherine Garcia, Katie Porter
Faculty Choice Award — Tabitha Eckert, Michael Fiorino
Distinguished Service Award — Spencer Adams
International Medical Service Award — David Gittess
Excellence in Promoting Diversity and Inclusion in Medicine Award — Ricci Allen
Service and Humanity in Medicine Award — Vincent Cendan
Staff Awards
Medical Education USPS Employee of the Year — Christopher Orengo,
UCF Health USPS Employee of the Year — Rupal Mistry,
Overall USPS Employee of the Year — Christopher Orengo,
A&P Employee of the Year — Mary Harris,
Team of the Year — Health & Information Technology Team
Post Tags