College of Medicine

Communique

Health Sciences Campus News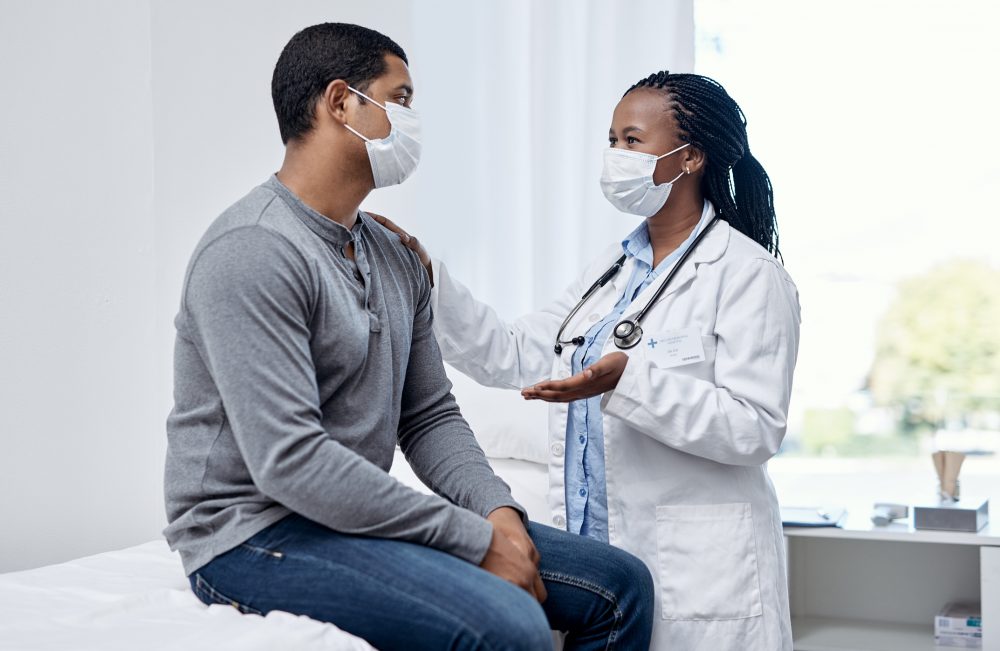 Visiting a healthcare professional can be a nerve-wracking experience for patients. It can be more challenging when the patient may not understand what the healthcare provider is saying to them. Limited health literacy is the number one risk factor for poor health outcomes, according to research published in the Archives of Public Health.
This is why health literacy – defined as the ability to obtain, process and use health information to make the most informed decisions about your healthcare – is important, says Richard Zraick, professor in the School of Communication Sciences and Disorders who has researched health literacy.
"It's very important that the patient understands the information and is a partner with their healthcare providers to make the best decisions for themselves or their loved ones," he says. "Good provider-patient communication is a key contributor to positive health outcomes."
Zraick, in conjunction with Michael Deichen, associate vice-president of Student Health Services, Mary Schmidt-Owens, associate director of healthcare compliance at Student Health Services, and Ann Miller, professor in the UCF Nicholson School of Communication and Media, worked collaboratively on a research project that explored how healthcare providers at UCF Student Health Services delivered information to their college-age patients and how well patients understood that information.
"They are young adults, they are in college and they are smart, so there would be this assumption that there is an understanding of the essential elements of their patient visits and interactions with us," Deichen said. "This is a topic that is largely unaddressed in the field of college healthcare."
During the duration of the research project, Zraick, Miller, Deichen and Schmidt-Owens focused on a concept known as "teach-back," where patients explain to their healthcare providers what they were told as a way of confirming the patient understands their diagnosis and next steps.
Eighty-seven patients were recorded during their visits to Student Health Services, all with permission, and the recordings were analyzed to see how many providers engaged in teach-back with their patients and how many patients understood what was discussed.
"It's always the case with health issues that, even if the medical community has the right answer to a problem, if patients don't understand what to do about it, treatment may still not be optimally effective," Miller says. "By making information easier to understand, we facilitate good health outcomes."
Their study found that teach-back was a valuable technique and that providers who took extra time, even 30-60 seconds, explaining and implementing this technique, facilitated improved understanding and self-efficacy in their patients.
They also found that some providers unintentionally engaged with patients using medical jargon, which would confuse patients, but teach-back allowed providers to see where a patient may have misunderstandings and be able to provide clarification using more understandable terms.
Armed with this information and understanding, Zraick and colleagues worked together to develop a series of workshops and other educational events for the healthcare providers at UCF Student Health Services to help improve their communication with patients. The research has also been published in Patient Education and Counseling journal in the August and November 2021 editions.
Zraick believes by intentionally focusing on improving health literacy at the collegiate level, this will better prepare the next generation to be more knowledgeable of basic healthcare needs, and to advocate for themselves.
"By providing patient-centered experiences with a focus on health literacy, students will hopefully develop expectations that will drive their future interactions with healthcare providers," Zraick said.
Post Tags