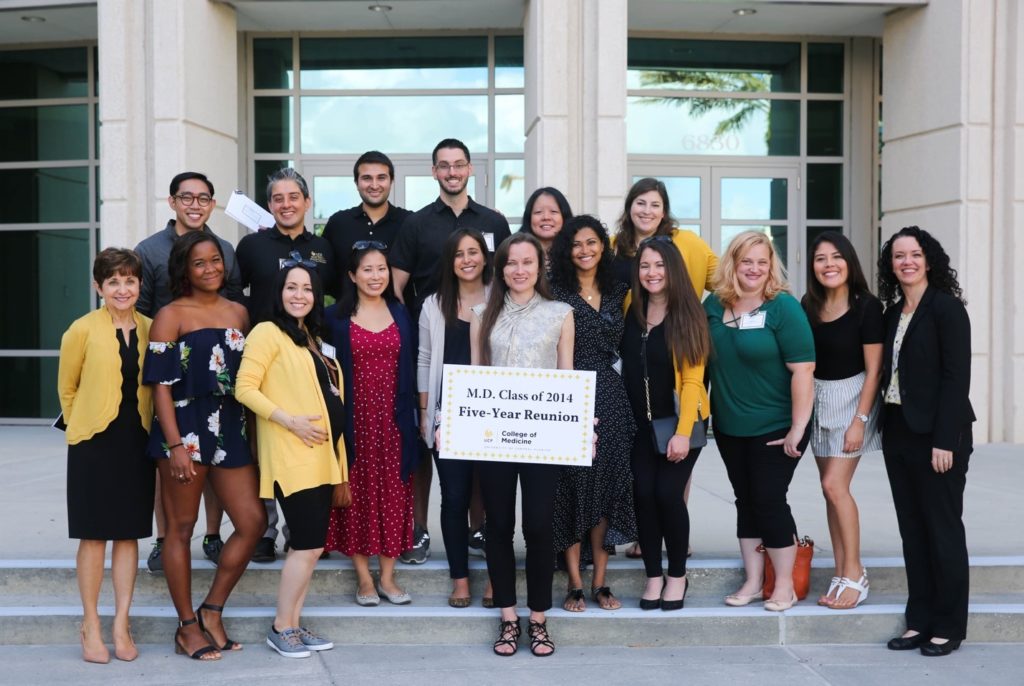 Members of the UCF M.D. Class of 2014 celebrated their five-year reunion at the College of Medicine October 5, and got to see the growing Medical City – which looks a lot different than it did when they were students.
"Some of you probably got lost trying to get here," Dr. German said. "Our goal here is to build a Medical City, and we hope that you see that growth every time you come."
This class was only the second class to graduate from the UCF College of Medicine.
"You were part of a class that really built the character of our medical school," Dr. German said. "Know that your medical school is going strong and the students we're training are following in your footsteps."
The former classmates caught up at a reception at the college before heading to a magical day at Walt Disney World's Epcot park.
"It's been fun to see how much Lake Nona has changed," former class president Michelle Lipton said. "And it's great to see all of your smiling faces again."
Post Tags