College of Medicine

Communique

Faculty News

Health Sciences Campus News

Medical

Student Affairs

Students

UCF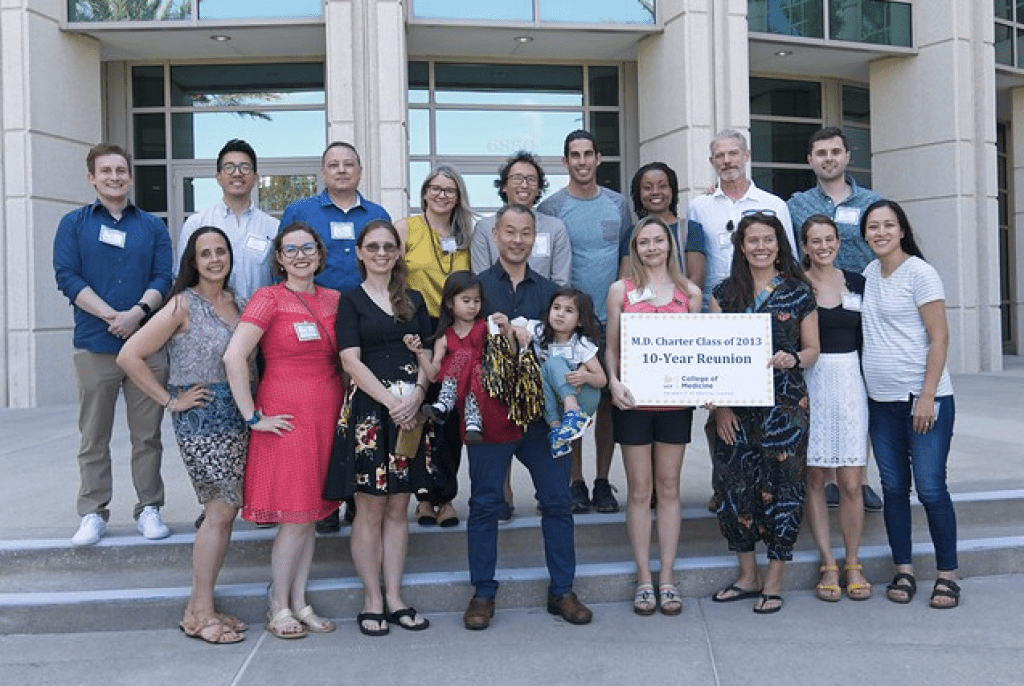 Ten years after graduating, members of the College of Medicine's charter class returned to Orlando as practicing physicians on Oct. 21, and revisited with friends and toured the campus for UCF's homecoming week.
With family and children in tow, the doctors, who had taken a chance on a brand new medical school in 2009, learned how their college had grown and reminisced with faculty and old friends. Toddlers and young children played on the Tavistock Green and Knightro made an appearance to everyone's delight.
"I'm very, very excited to be back," said orthopedic surgeon Keith Connolly, who practices in Michigan and brought two of his young sons to the event, "It's great to see all the old classmates because they're all old now and have young kids." He was impressed to see how his old classmates had thrived in their careers and had used their UCF experiences to inspire their own practices.
Dr. Ashley Curry works with vulnerable populations as a psychiatrist in Denver, helping people with addiction and those experiencing with homelessness. As a UCF medical student, she was part of two medical mission trips to the Dominican Republic caring for the underserved. She said those experiences influenced her career path. "That really reinforced the idea of advocating for people who otherwise may not have advocates," she said.
UCF's first M.D. class made national headlines as all 41 students received full, four-year scholarships (and no medical school debt) thanks to community donations. The Medical Education Building in Lake Nona wasn't completed when they started medical school. They learned in temporary classrooms in Research Parkway. Today, the Health Sciences Campus is home to a new teaching hospital and cancer center, and a new UCF College of Nursing will break ground next to the medical school in January. Lake Nona has become one of the fastest growing planned communities in the country, as Medical City emerges as a center of medical research, education and patient care just minutes from one of the world's most visited airports.
Dr. Rose James, a Charter Class student who is now a pediatrician in Tampa, smiled as she embraced her friends and hugged Dr. Deborah German, vice president for health affairs and founding dean of the medical school. "It's nice being back to see where it all started," she said.
As part of the alumni celebration, Dr. German discussed the medical school's growth and where it is headed. Last spring, UCF's College of Medicine graduated its 1,000th physician. It has become one of the fastest-growing graduate medical education (GME) programs in Florida. Thanks to a collaboration with HCA Healthcare, UCF is now training about 600 residents and fellows in GME programs from Orlando to Pensacola in specialties including primary care, psychiatry, surgery, endocrinology and geriatrics to help address the state's physician shortage. The medical school and UCF Lake Nona Hospital created a new UCF Academic Heath Sciences Center, that one day will co-locate many of the university's clinical training programs to Lake Nona to encourage more interdisciplinary medical research, education and patient care.
Dr. German said it was "wonderful to have the Charter Class together again. I was struck by the gratitude they expressed for the support our community gave to them and for the great education they received."
Dr. Luke Lin, a member of the inaugural class who is now a hospitalist in the San Francisco Bay area, was impressed by how far the medical school and Lake Nona have come.
"When I was here, this is all cow pasture," he said. "There was just one building and a vision. It's really amazing seeing that vision realized. There was a lot of uncertainty at the beginning and we pulled through it and we helped build something. The bonds that we formed are life-long."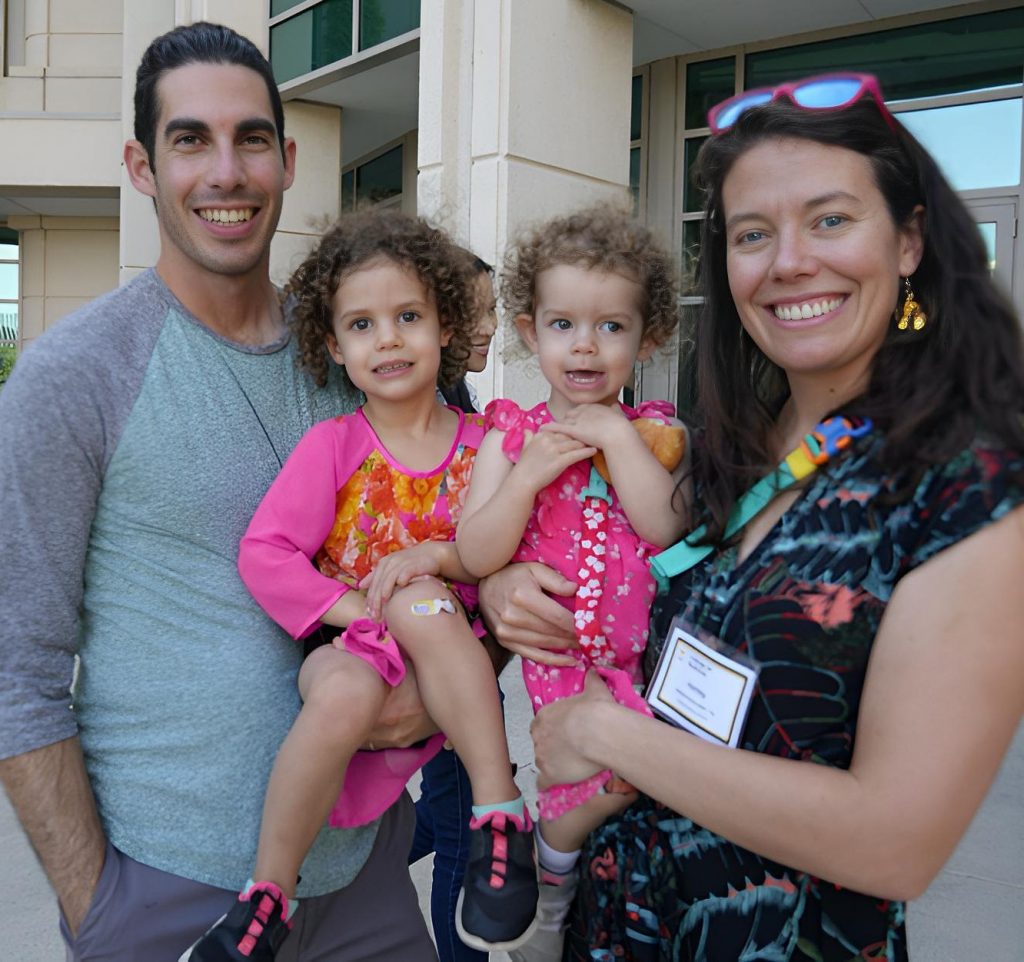 Post Tags