College of Medicine

Faculty News

Internal Medicine Residency

Residents

Student Affairs

Students
As UCF's football team prepares to battle Duke in the Military Bowl Dec. 28, it's a great time to celebrate all of the College of Medicine's military partnerships.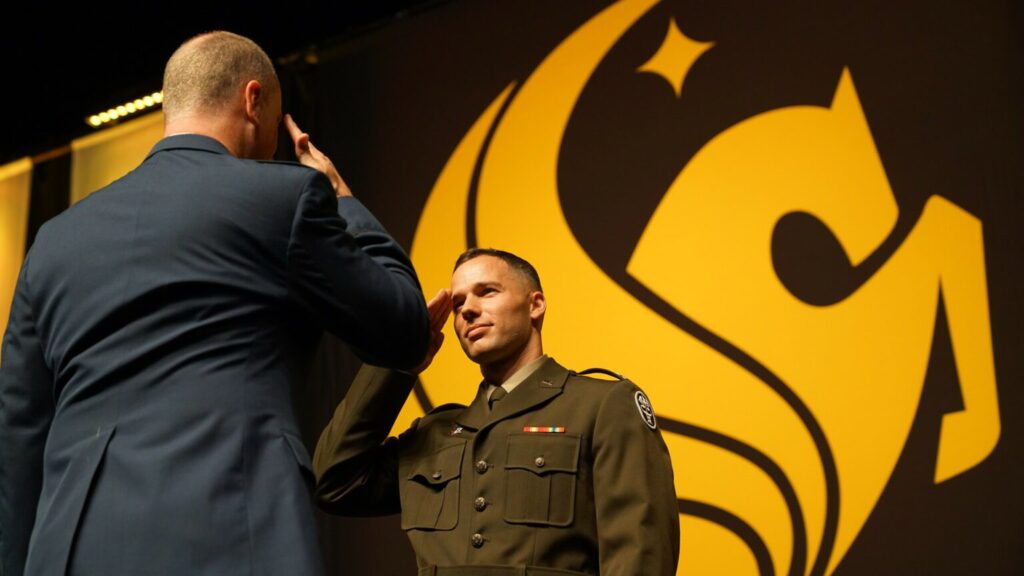 The College of Medicine's graduate medical education program (GME) includes multiple residencies and fellowships done in partnership with the Orlando VA Medical Center. The Orlando VA was a partner in UCF's first residency program in internal medicine, which began in 2014. Residents in that program care for veterans at the Orlando VA and also at HCA Florida Osceola Hospital in Kissimmee. That VA partnership has now expanded to specialties including psychiatry, rheumatology, endocrinology and a new hospice and palliative care fellowship that begins this summer. The UCF-HCA GME consortium is one of the fastest growing programs in Florida and is now training almost 600 physicians across the state. The partnership's fellowships in hospice and palliative care and geriatrics — located at HCA's North Florida Hospital — provide care to veterans at the VA Medical Center in Gainesville. These GME programs are helping to ease Florida's physician shortage.
College of Medicine faculty physicians care for patients at the Orlando VA. And many VA physicians are on the medical school faculty. College of Medicine scientists also have research partnerships with the VA.
The medical school has graduated 39 military officers as physicians since 2014 and will graduate its 40th this year. All are recipients of the military's Health Professions Scholarship, which covers tuition and living expenses for medical students who agree to serve their country for one year for each year of scholarship. Students match into residencies at military hospitals or do their service after civilian residencies.
Post Tags
clerkships

military partnerships

Orlando VA Medical Center

residency programs