College of Medicine

Communique

Student Affairs

Students
As a soon-to-be UCF Physician Knight, Sarah Baker is "going home to Naples to provide primary care to my patients and to be their advocate." Her journey to medical school wasn't typical. She's a mom of three who joined the College of Medicine at age 41 after years working to improve public health in Lee County. Now the family is returning to Southwest Florida, where Baker will do her internal medicine residency at NCH Healthcare System.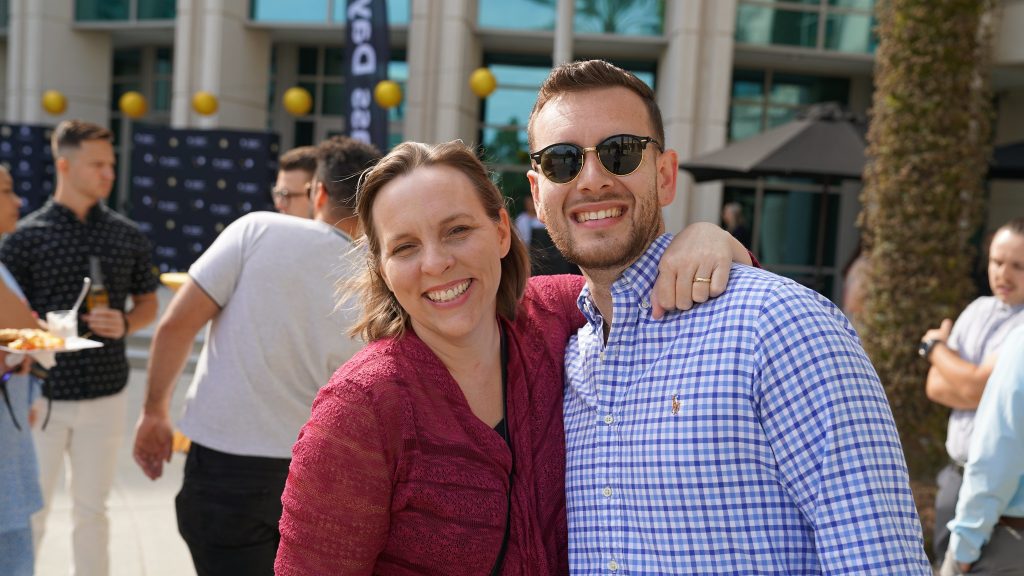 On May 5, Baker gathered with her Class of 2023 M.D. classmates one last time before their May 19 graduation to celebrate their medical school journey. They gathered for brunch on the College of Medicine's Tavistock Green, sharing memories of what brought them to UCF and their dreams for the future.
Dr. Deborah German, vice president for health affairs and medical school dean, applauded the 123 graduates for their determination and spirit. "You learned medicine during a global pandemic," she said. "You found a way to meet all of those challenges to be here today."
As part of the celebration, the class gave back to future students. Class President Brandon Tapasak announced that the Class of 2023 would donate money to pay for white coats for next year's first-year class.
Service to others was a theme of the celebration as students received awards for their performance with patients in third-year clerkships, community service, academic excellence, and commitment to diversity, equity and inclusion.
John Wilhelm won multiple awards but said the most special was the Student Choice Award, selected by students for the classmate they would most want treating a family member. "I am flattered and humbled," he said, "because I have so many fellow students in this class that I have an insane amount of respect for."
Wilhelm will go to the University of New Mexico for his residency training in psychiatry, one of 12 students in this year's class who are entering the field of mental health care. This year's class also will go into specialties that include internal, family and emergency medicine, surgery, OB-GYN, urology and anesthesiology.
"This is the moment that we have all been working towards," Dr. Marcy Verduin, associate dean of students, told the celebrants. "Your graduation represents your transformation from novice learners into young physicians who we eagerly welcome as our colleagues. As you graduate and begin your residencies, you stand on the threshold of a new beginning. The future is bright, and I can't wait to see all that it holds for you."
Class Day 2023 Awards
Dean's Award: Carla Gonzalez
Hippocratic Oath Award: Dr. Marcy Verduin
Outstanding Senior in Internal Medicine: Jacob Riegler
Outstanding Senior in Family Medicine: Maria Jamaleddine
Outstanding Senior in Neurology: Rebecca Zelmanovich
Outstanding Senior in Obstetrics and Gynecology: Caridad Infante
American Congress of Obstetricians and Gynecologists District XII Award: Caridad Infante, Oriana Krivenko
Outstanding Senior in Pediatrics: Helena Quach
Florida Chapter of the American Academy of Pediatrics Award: Brianna Leone
Outstanding Senior in Psychiatry: John Wilhelm
Outstanding Senior in Surgery: Katelyn Lewis
Academic Excellence Award: Jeremy Adamson, Shaye Busse, Andrew Collins, John Driggers, Carla Gonzalez, Tanner Harding, Katelyn Lewis, Rachel Nyenhuis, Daniel Stirt, John Wilhelm, Rebecca Zelmanovich
United States Public Health Service Excellence in Public Health: Oriana Krivenko
Faculty Choice: Leonie Dupuis
Student Choice: John Wilhelm
Osler Award: Aamir Momin
Service and Humanity in Medicine: Brandon Tapasak
Distinguished Community Service: Lake Lindo
Excellence in Promoting Diversity and Inclusion in Medicine: Melodie Noel
To see all photos from Class Day, please visit https://www.flickr.com/photos/ourmedschool/albums/72177720308048549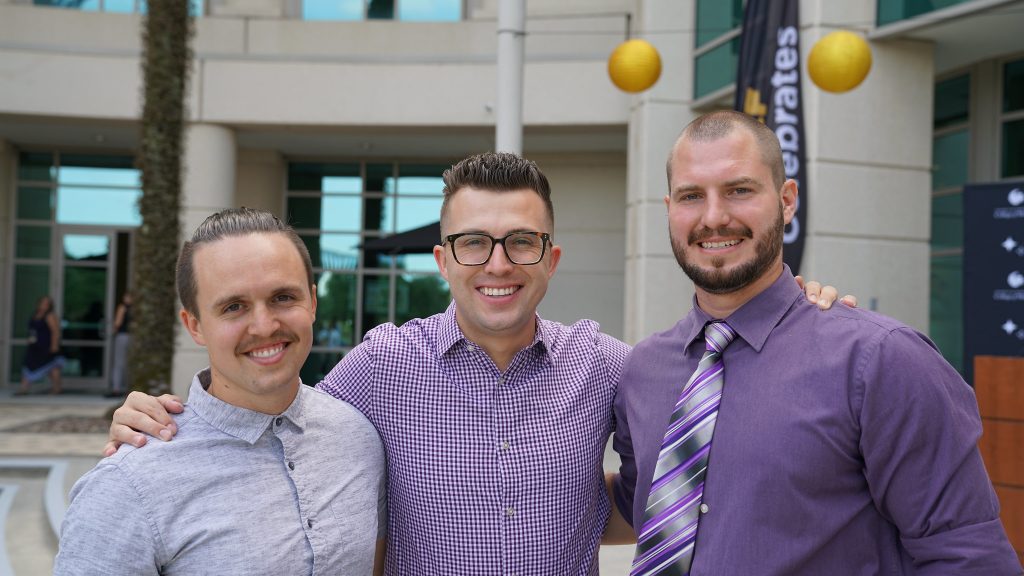 Post Tags
Class Day 2023

Class of 2023