Burnett School

College of Medicine

Communique

Research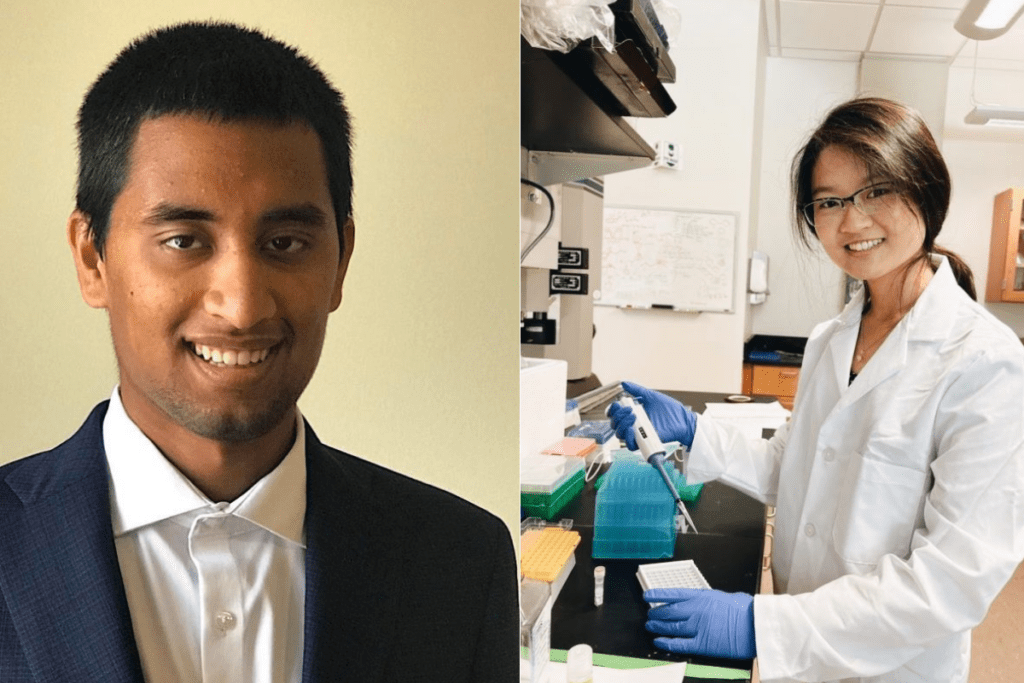 Two Burnett School of Biomedical Sciences students are among three UCF students to have been awarded the highly competitive Astronaut Scholarships this year — raising the university's student awards from the organization to 54 since 1989.
Each year, over 60 students across the country are awarded up to $15,000 each through the Astronaut Scholarship Foundation (ASF). ASF awarded its first seven scholarships in 1986, sponsored by the founding Mercury 7 astronauts. Students must be nominated by a faculty member at their institution and must demonstrate considerable dedication to their field of study. In addition to the monetary award, scholars receive a paid trip to ASF's Innovators Weekend as well as the chance to connect with Astronaut Scholar alumni, the Foundation, and the astronauts themselves.
Both Burnett students, Angela Shar and Sanjeev Gurshaney, are also recipients of the 2022 Goldwater Scholarship – widely considered the most prestigious award for undergraduate students who study science, engineering or mathematics and show an impressive commitment to research.
Shar will graduate from UCF with her bachelor's in biomedical sciences this fall. She is a second-time recipient of the Astronaut Scholarship. During the past three years at UCF, she has been developing a platform to use nanobubbles under the control of ultrasound to help target osteoporosis in specific areas of the body. She works nder the guidance of Dr. Mehdi Razavi, assistant professor of medicine, materials science and engineering.
A biomedical sciences senior, Gurshaney has been working alongside Assistant Professor of Medicine Dr. Hung Nguyen. They have been researching the relationship between cellular metabolism and immune dysfunction in severe COVID-19 cases.
See full story on UCF Today
Post Tags