Burnett School

College of Medicine

Faculty News
One honor student provided free blood pressure screenings to the homeless in downtown Orlando. Another taught orphaned cheetahs in South Africa how to hunt. They are among the five undergraduates at the Burnett School of Biomedical Sciences named this spring to the Order of Pegasus, UCF's top student award.
On March 27, UCF honored a total of 17 undergraduates and four graduate students with the honor based on academic achievement, university involvement, leadership and community service.
Dr. Griffith Parks, director of the Burnett School, noted that biomedical sciences majors made up one-third of the Order of Pegasus awardees, second only to the College of Sciences, which has a significantly larger enrollment. "This is a strong testament to the outstanding undergraduates in our College of Medicine, he said. "Congrats to the students and those who have mentored and taught them."
Here are Burnett School honorees:
Andrew Aboujaoude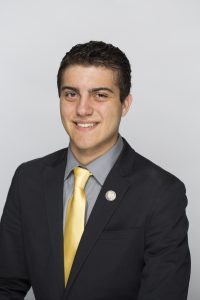 In 2016, Aboujaoude and a few friends founded Hearts for the Homeless Orlando – a nonprofit organization that provides free blood pressure screening and health education to Orlando's homeless. In addition to biomedical sciences, Aboujaoude is minoring in political sciences. He is a Clinton Global Initiative University Scholar, an initiative launched by former President Bill Clinton to engage the next generation of leaders, a member of the LEAD Scholars, a UCF program that promotes leadership education and civic engagement and a member of the Burnett Honors College. Aboujaoude researches malaria and has received several undergraduate research grants. After graduating, he hopes to enroll in medical school.
Sandeep Bala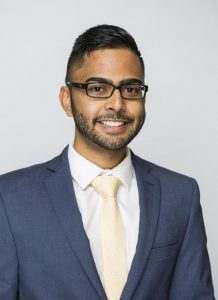 Bala once led a medical service project at a rural orphanage in South Africa where he helped teach rescued cheetahs how to hunt. A member of the Burnett Honors College, he served as president of UCF's Phi Delta Epsilon medical fraternity and an MCAT instructor for a test prep company. When he is done with his undergraduate studies, Bala is off to medical school and hopes to become an academic physician involved in clinical care, community outreach and teaching.
Austin Burns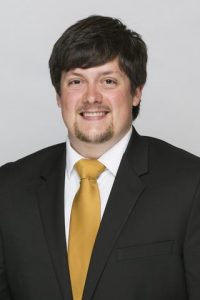 Burns is minoring in leadership studies, is a graduate of the LEAD Scholars Academy and a member of the Burnett Honors College. He also served as president of UCF's Pre-Med American Medical Student Association, where he mentored aspiring physicians. Burns' research interest is nanotechnology. After graduating, Burns will attend medical school and wants to become a physician who cares for underserved and at-risk populations.
Erin Driscoll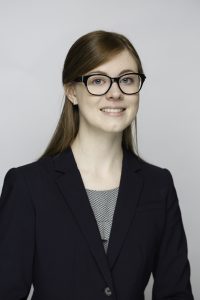 A Longwood, FL native, Driscoll dedicates much of her time helping to save sick babies at the neonatal intensive care unit at the Winnie Palmer Hospital for Women and Babies where she volunteers. She has a minor English Literature and is a member of the Burnett Honors College. As assistant director of UCF's Surgical Internship Program, Driscoll helps provide students with opportunities to observe surgeons in the operating room. She will start medical school in the fall and hopes to improve healthcare through research and compassionate patient care.
Ari Hadar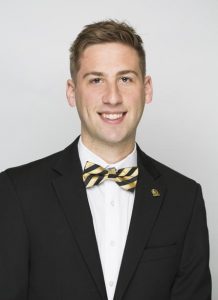 Hadar is currently researching ways to reduce carcinogens in drinking water, a project that earned him second place at the UCF Showcase of undergraduate Research Excellence. He has a minor in business administration and is a member of the Burnett Honors College, President's Leadership Council, UCF Research and Mentoring Program Scholar and a member of the Chabad Jewish Student Group. After graduating, Hadar will attend medical school and wants to specialize in hematology and oncology.
Post Tags