Burnett School

College of Medicine

Communique

Research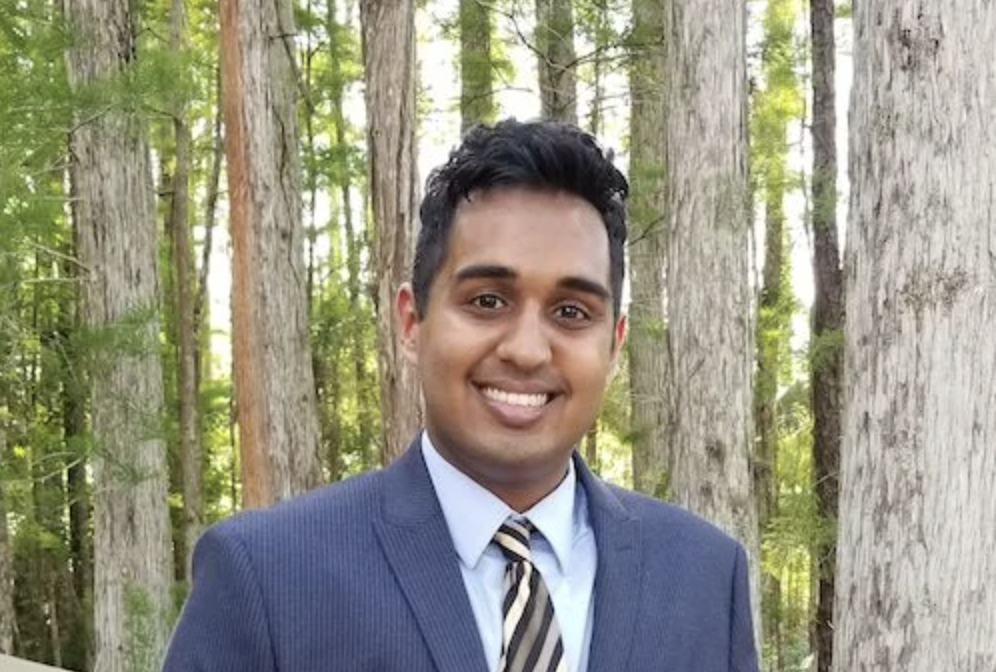 Burnett School of Biomedical Sciences alum Rishi Basdeo is one of ten UCF Knights who are recipients of the U.S. National Science Foundation (NSF) Graduate Research Fellowship Program. Awardees receive financial support for their education and an annual stipend to support their research and career endeavors. It is one of the most prestigious awards for graduate students, with just about 16% of applicants awarded each year.
Basdeo graduated with a double major in mechanical engineering and biomedical sciences. He is currently pursuing a master's in mechanical engineering with a concentration in robotics; Carnegie Mellon University
His Ph.D. will focus on developing a teleoperated catheter surgical platform with haptic feedback in collaboration with the University of Pittsburgh Medical Center (UPMC). Unlike other types of robotic platforms, this will be mainly used for endovascular surgeries, which are minimally invasive procedures for treating a wide range of cardiovascular conditions including aneurysms and arterial blockages. Surgeons access these sites using nested catheters (thin tubes) inserted through arteries in the leg, which are then manipulated to enable tools to reach areas of interest via the patient's circulatory system. By creating a teleoperated platform to complete these procedures, we can promote wider access to equitable healthcare, as experienced doctors can remotely operate in underserved communities at reduced time and financial costs to patients. By eliminating travel time as a factor in these treatments, it also will enable rapid intervention in emergency procedures and remote areas.
"I plan to work in research and development in robotics, with a continued focus on accessibility and healthcare," Basdeo said. "My goal is to contribute to the development of innovative robotics technologies that can be used in medical fields such as surgery and rehabilitation. I am passionate about leveraging robotics to enhance accessibility and am eager to see the impact it can have on the greater community."
Another BSBS alum, Angela Corrigan was one of nine Knights recognized with this year's Honorable Mention, a significant national academic achievement that connects recipients with additional resources throughout their academic journeys.
Read the full story on UCF Today.
Post Tags