College of Medicine

Communique

Internal Medicine Residency

Residents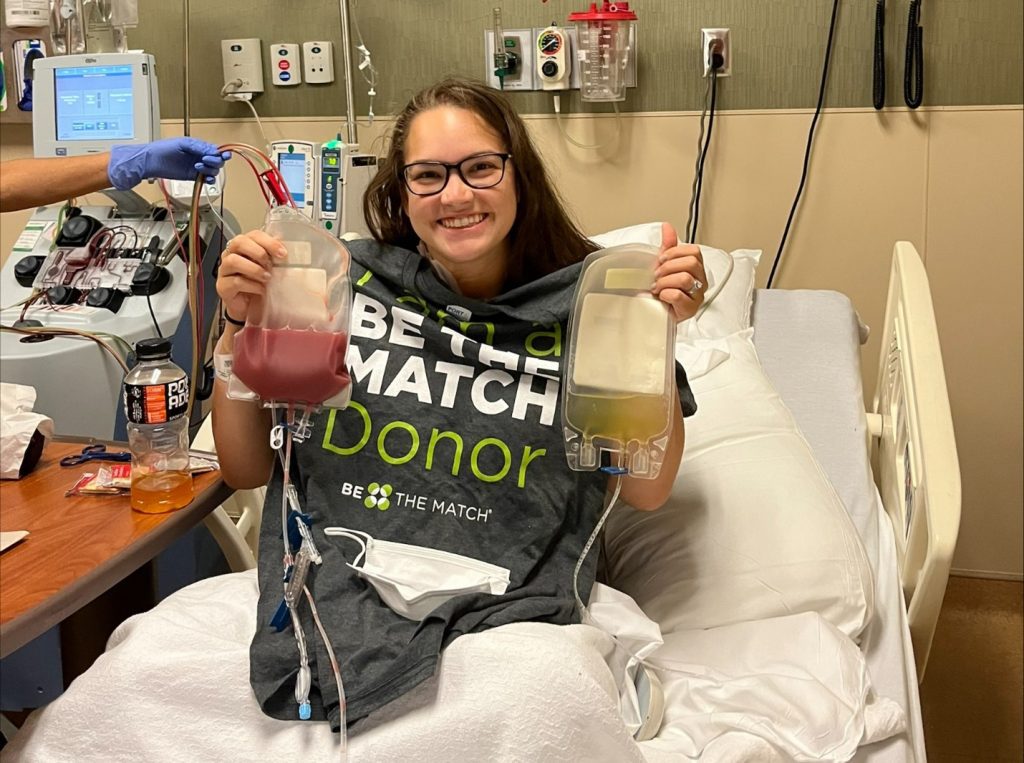 For patients suffering from leukemia and other blood disorders, a donation of stem cells or bone marrow is often the only option to save their lives. However, finding a matching donor can often be difficult. That's why on August 25, UCF/HCA internal medicine resident Dr. Lindsey Ferko is leading a Be the Match Donor Drive at her hospitals in Ocala to connect those in need with donors registered to save lives.
Dr. Ferko knows firsthand what how it feels to save a life with your stem cells. She joined Be the Match at a drive in 2018, during her first year of medical school at Edward Via College of Osteopathic Medicine (VCOM)-Auburn.
Four years later, just days after her med school graduation, she received a call that she was a match for a patient. Five weeks later, after a physical and blood work, she was on a plane to save a life.
She donated her stem cells through an IV and was back on the plane home the next day, all expenses covered by Be the Match.
"It was great that the first act as a physician was to save a life using my own body," Dr. Ferko said. "It was very fulfilling, made me super passionate about it and I am very grateful I was given the opportunity to be a match for someone else."
She still keeps in touch with the person who received her donation, adding that the patient has outlived their original prognosis.
"It is fulfilling to serve a stranger in that way, to give them more time with their family," she said.
Be the Match is a nonprofit that has been building a registry of bone marrow and peripheral blood stem cells (PBSC) for more than 40 years. Joining the registry will be simple at Dr. Ferko's hospitals – HCA Florida Ocala Hospital and HCA Florida West Marion Hospital. Those who attend donation events just have to give their information and get their cheek swabbed for DNA. Then they will officially join the 9 million potential donors in the U.S. Be the Match registry. Those unable to attend the drive can order a swab kit for free at BetheMatch.org.
Dr. Ferko is hoping a diverse representation of hospital physicians, staff and community members will sign up as donors. That's because a patient's best chance of finding a donor is often with someone of their same ethnic background. Disparities in the ethnic backgrounds of those who join the registry mean many patients die because they couldn't find a match.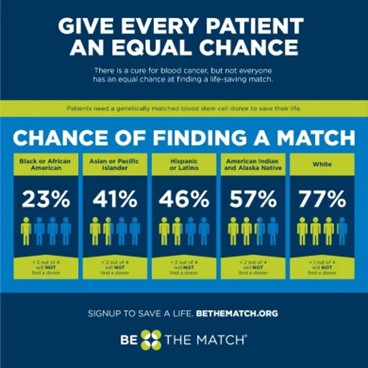 Internal Medicine Residency Program Director Dr. Chandan Mitra says community engagement and volunteerism like Be the Match are as important for residents as they are for the community. Such community engagement, he said, helps residents remember why they went into medicine and avoid burnout in the midst of their exhausting schedule.
Dr. Mitra says that when Dr. Ferko shared her fulfilling experience with Be the Match, they immediately began discussing how they could bring this to their residency program.
"When we look at how to build this wellness resiliency, and prevent burnout, one of the pillars is community engagement," Dr. Mitra explained. "For this event, our residents will have no clinical responsibilities for these two hours. They will solely be volunteering and engaging with the community."
For Dr. Stephen Cico, UCF's associate dean for graduate medical education, Dr. Ferko represents the doctors UCF hopes to create.
"The dedication of resident physicians such as Dr. Ferko is just one example of the amazing contributions our residents and fellows are making every single day," he said. "Not only do they provide care for the patients of Central and Northern Florida, increasing access to needed medical care in underserved communities, but they are teaching medical students, doing groundbreaking research, and improving the health of the citizens of Florida."
Post Tags
community

graduate medical education

residency

UCF-HCA residency consortium