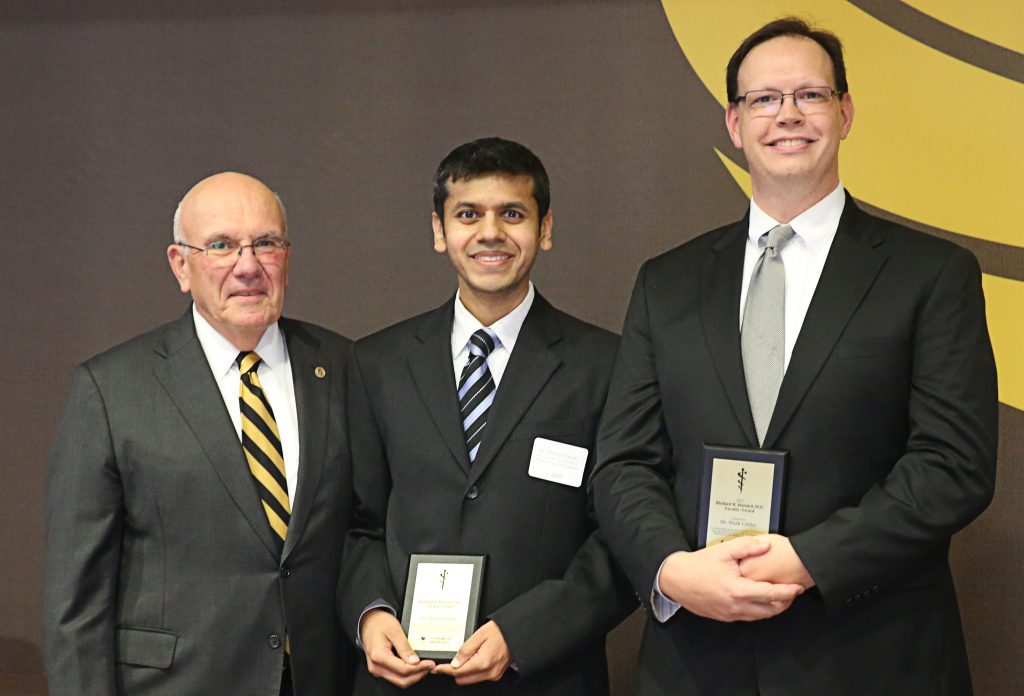 College of Medicine core and volunteer-affiliated faculty, staff and students were honored for excellence at the 2017 Awards Celebration on October 25.
As she opened the event, Dr. Deborah German, vice president for medical affairs and dean of the College of Medicine thanked the entire med school community. "Thank you for everything you do every day to teach our students, care for our patients, learn the art and science of medicine and research the diseases that plague humanity," she said.
Dr. Richard Peppler, interim vice dean of the medical school, echoed those sentiments as he presented the faculty awards. "Our college and students are sincerely grateful for the work you do," he said.  "Not only do you approach your work with energy and enthusiasm, you have made us one of the finest medical school programs in the country."
Here are the award winners.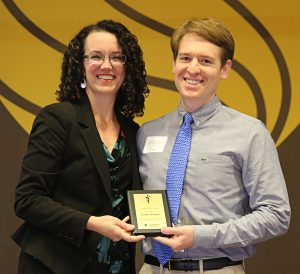 Student Awards
Academic Excellence Award
Jake Altier
Ambika Anand
Ahmed Ansari
Leah Beland
Mary Brown
Lauren Fragapane
Danielle Grossman
Catherine Tillman
Jeremy Tran
Excellence in Clinical Skills Award
Leah Beland
Allyson Brown
Faculty Choice Award
Distinguished Service Award
Jais Emmanuel
Priya Patel
International Medical Service Award
Service and Humanity in Medicine Award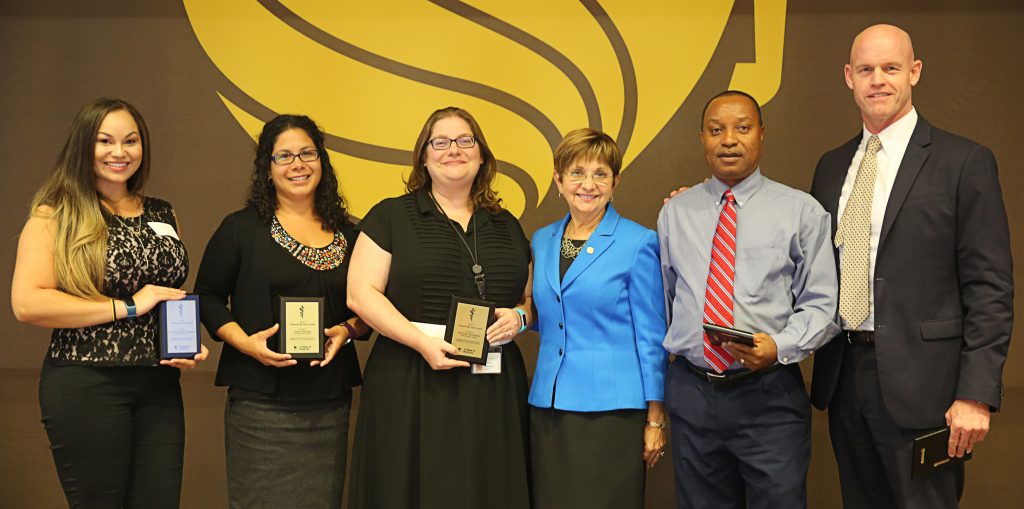 Staff Awards
USPS Employee of the Year, Burnett School of Biomedical Sciences
A&P Employee of the Year
Team of the Year Award
GME Interdisciplinary Team:
Mary Beth Harris
Stephanie Rivera-Velazquez
Laura Patterson
Steve Omli
Gerald Cozier
Annya Baerga
Brittany Hoffman

Faculty Awards
Clinical Achievement Award – Neha Bhanusali
Faculty Community Service Award – David Simmons and David Weinstein.
Early Career Educator Award – David Lebowitz
Excellence in Medical Librarianship Award – Deedra Walton and Ms. Shalu Gillum
Innovative Teaching Award – Denise Kay and Javier Rosario
Outstanding Undergraduate & Graduate Educator Awards – Greg Weigel and Dr. Kai McKinstry
M1 Golden Apple Award – Jonathan Kibble
M2 Golden Apple Award – Bernard Gros
Clerkship Director Golden Apple Award – Colleen Moran-Bano
Clerkship Educator Golden Apple Award – Adam Levitt
Resident Educator Golden Apple Award – Georg Wiese
Golden Apple Practice of Medicine Preceptor Award – Zaki Elmaghraby, Caroline Molins
Practice of Medicine Preceptor Excellence Award – Gary Lehman, Ariel Cole
Valuable Contributions to the Admissions Program Award – D Michael Ziebelman, Todd Husty
Valuable Contributions to the Anatomy Lab Award – John Kirkpatrick, Guillermo Sanabria
Valuable Contributions to the Clinical Skills Program Award – Heather Fagan, Olivia Dileonardo
Valuable Contributions to the FIRE Module Award – Adalberto Torres Jr., Rebecca Moroose
Clerkship Faculty Excellence in Teaching Award
Adam Levitt for Surgery Clerkship
Henry Boilini for Psychiatry Clerkship
Devin Singh for Psychiatry Clerkship
Carlos Dumois for Family Medicine Clerkship
Archana Watane for Pediatric Clerkship
Aunali Khaku for Neurology Clerkship
Richard Finkel for Neurology Clerkship
Eddie Andah for OB/Gyn Clerkship
Salvatore Silvestri for Emergency Medicine Clerkship
Resident Excellence in Teaching Awards
Georg Wiese from Surgery
Heather Griffith from Internal Medicine
Lyndsey van der Laan from Pediatrics
Mihail Stojanovski from Emergency Medicine
Shruti Agarwal from OB/Gyn
Carson Rodeffer from OB/Gyn
 Richard B. Hornick M.D. Faculty Award
Mark Crider
Milind Parikh
Dean's Award
Post Tags
2017 Awards celebration

faculty

staff and student awards