Burnett School

College of Medicine
"Excellence" was the word of the night as the College of Medicine honored core and volunteer faculty, staff members and students at the annual awards celebration October 30.
"Whether we are teachers, learners, researchers or providers of care, our mission is the same. To improve the health of all," Dr. Deborah German, vice president for health affairs and dean said as she welcomed guests to the event. "I'm thrilled we are gathering here as partners in that effort. Because it's by working together – in bold, innovative ways – that we can make the biggest difference in the health of our community."
Here are the Honorees:
Faculty Awards
Dean's Award — Gideon Lewis, Rick Ramnath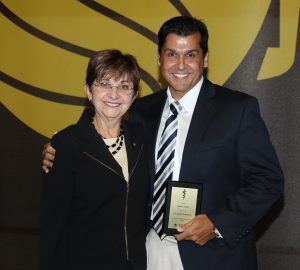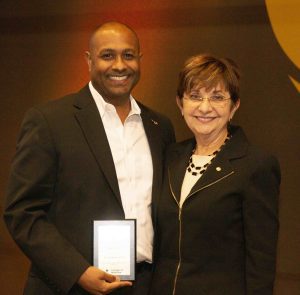 Richard B. Hornick M.D. Faculty Award — Hubert Swana, Stephen Knych
Clinical Achievement Award — Maria Canarozzi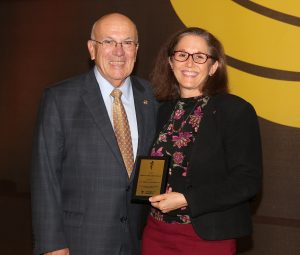 Community Service Award — Caridad Hernandez, Tracy Macintosh.
Early Career Educator Award — Javier Rosario
Excellence in Medical Librarianship Award — Pamela Herring
Innovative Teaching Award – Laurel Gorman, Ariel Vera
Early Career Investigator Award for Achievement in Research — Paul Banerjee
Research Career Achievement Award — Yoon-Seong Kim.
Outstanding Undergraduate & Graduate Educator Awards — Emily Bradshaw, Claudia Andl
M1 Golden Apple Award — Travis Jewett, Shiva Kalidindi
M2 Golden Apple Award — Jeffrey LaRochelle
Clerkship Director Golden Apple Award — Aileen Caceres
Clerkship Educator Golden Apple Award — Prashant Desai
Resident Educator Golden Apple Award — Mina Bekhit
Golden Apple Practice of Medicine Preceptor Award — Tracy Macintosh, Adrian Burrowes
Practice of Medicine Preceptor Excellence Award — Venkatesh Nagalpadi, Nicanor Arca
Valuable Contributions to the Admissions Program Award — Cecil Wilson, Wayne Barry
Valuable Contributions to the Anatomy Lab Award — Georg Wiese, Sandra Deniz
Valuable Contributions to the Clinical Skills Program Award — Frederick Fisher, David Simmons
Valuable Contributions to the FIRE Module Award — William DeCampli
Clerkship Faculty Excellence in Teaching Award — Shiva Seetahal, Ajith Potluri, John D'Andrea, Esteban Janolo, Shelly McLaren, Prashant Desai, Esther Baldinger, Sara DeNardis, Nick Erbrich
Resident Excellence in Teaching Award — Mena Bekhit, Sergio Ramirez, Brett Pierce, Julian Trivino, Sean McCarty
Student Awards
Academic Excellence Award — Pressley Chakales, Jake Cotton, David Alex Cronkite, Jason Day, Sapna Desai, Johnathen Diaz, Cole Friedes, Steven Glener, Terah Hennick, Lisa Malyak, Priyanshi Patel, Merin Reji, Connor Sleeth, Lacie Turnbull, Logan Walker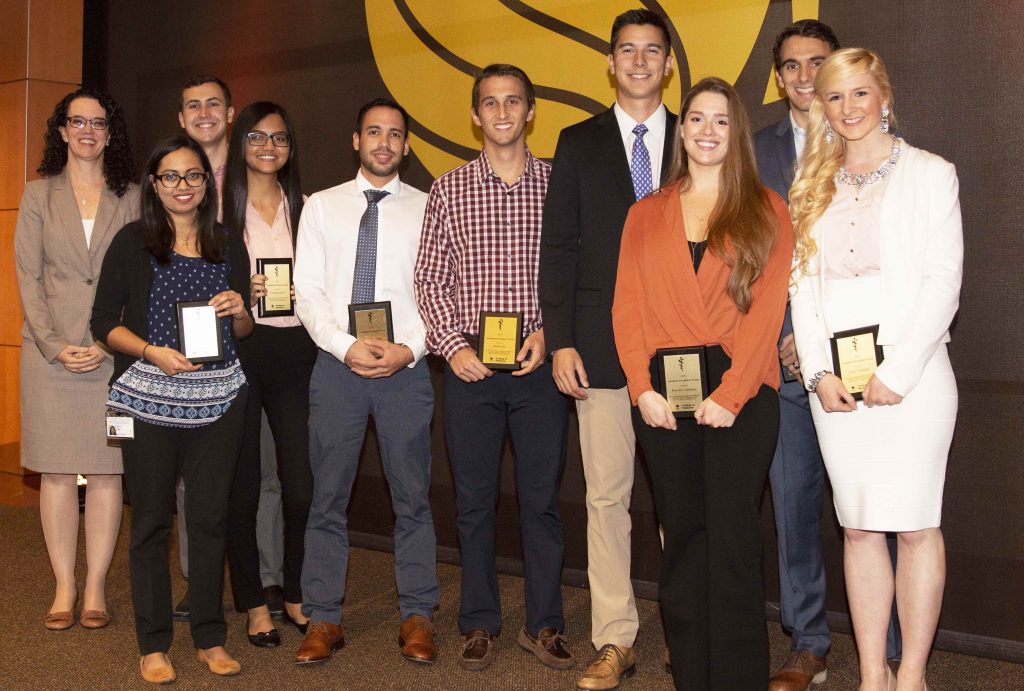 Excellence in Clinical Skills Award — Priyanshi Patel
Faculty Choice Award — Meagan Acevedo
Distinguished Service Award — Arjun Patel
International Medical Service Award — Lauren Everett
Service and Humanity in Medicine Award — Ashley Lim
Staff Awards
USPS Employee of the Year Award — Liz Gordian-Olmo.
USPS Employee of the Year Award for Medical Education — Liz Gordian-Olmo.
USPS Employee of the Year for Burnett School of Biomedical Sciences — Jeanette Galloway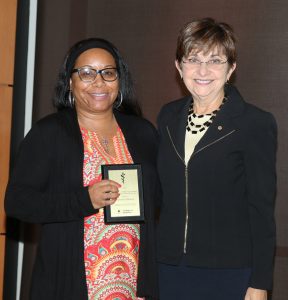 USPS Employee of the Year for UCF Health/UCF HealthArch — Melia Christie-Wiles.
A&P Employee of the Year — Christy Shell
Team of the Year Award – Faculty Life Office – Andrea Berry, Angela Irvin, Carolyn Castro-Pagan, Alaina West, Mario Alequin, Elizabeth Ivey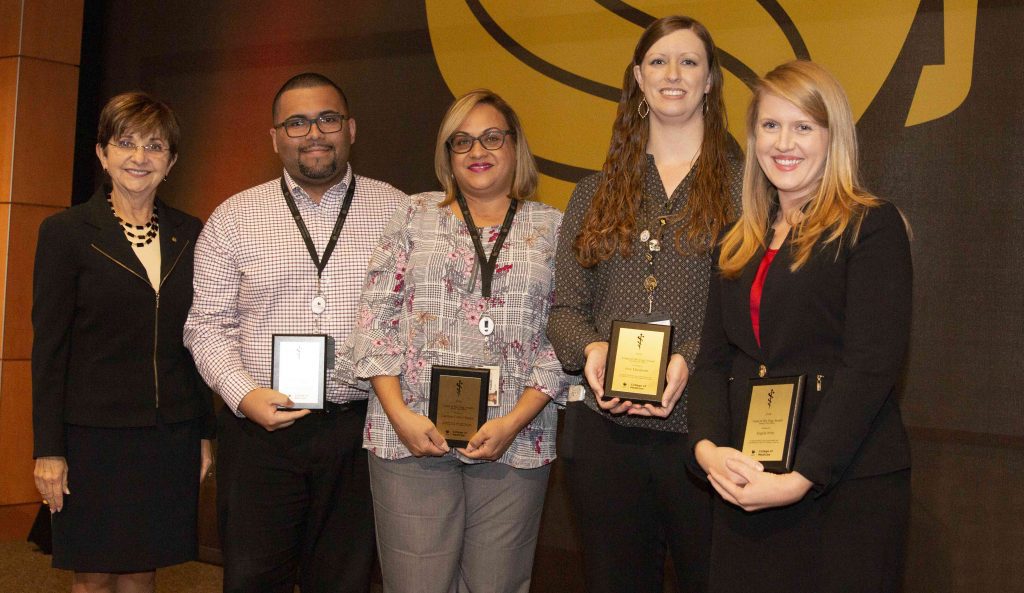 Post Tags