College of Medicine

Student Affairs

Students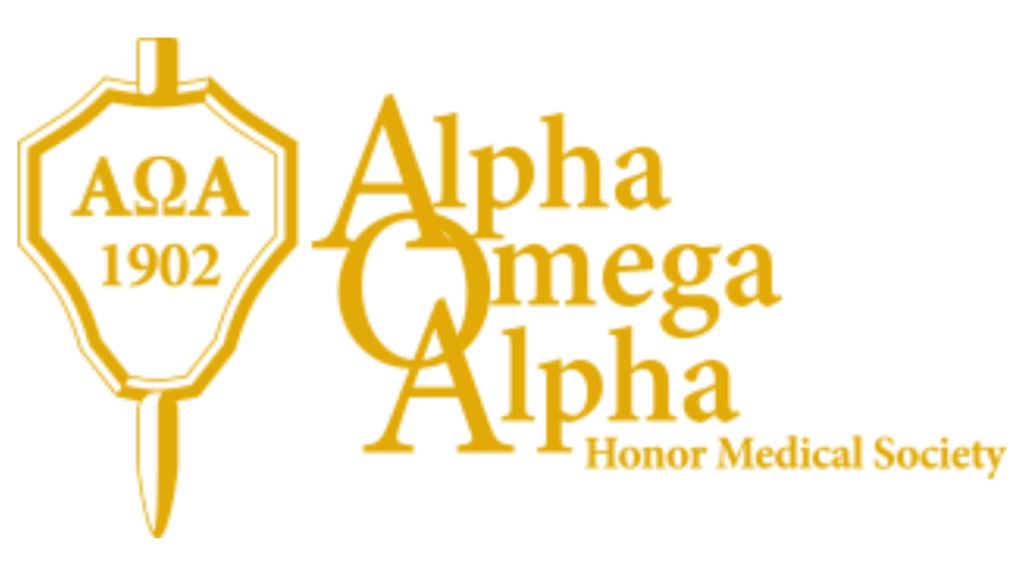 Twenty medical students were recently inducted into Alpha Omega Alpha (AOA), the national honor society of medical students, which recognizes scholarship, leadership, professionalism and community service. The honorees were celebrated at a virtual induction banquet held March 11.
To be an AOA inductee, students' academic performance must be in the top 25 percent of their class and abide by the AOA principles of honesty, unselfishness, leadership and a dedication to serving others.
Each year, AOA members select faculty honorees who exhibit dedication to teaching and serve as role models for professionalism and compassion. This year, students honored Dr. Diane Davey, associate dean for Graduate Medical Education and Dr. Caridad Hernandez, professor of internal medicine and founder and director of the Chapman Humanism Initiative in Medicine.
This year's inductees are:
Senior Members, Class of 2021
Andrew Bomar
Kylee Brooks
Elle Crouse
Jake Friedman
Hannah Gibbs
Gordon Glober
Evan Johnson
Tryphina Mikhail
Cyrus Pumilia
Alex Waler
Junior Members, Class of 2022
Shelby Aughtman
Katie Ballantyne
Kristijan Bogdanovski
Brandon Foley
Alexander Gartland
Emma Hignett
Margaret Kennedy
Patrick Kroenung
Anuj Kunadia
Spencer Lessans
Bradley Richey
Post Tags