College of Medicine

Communique

Students

UCF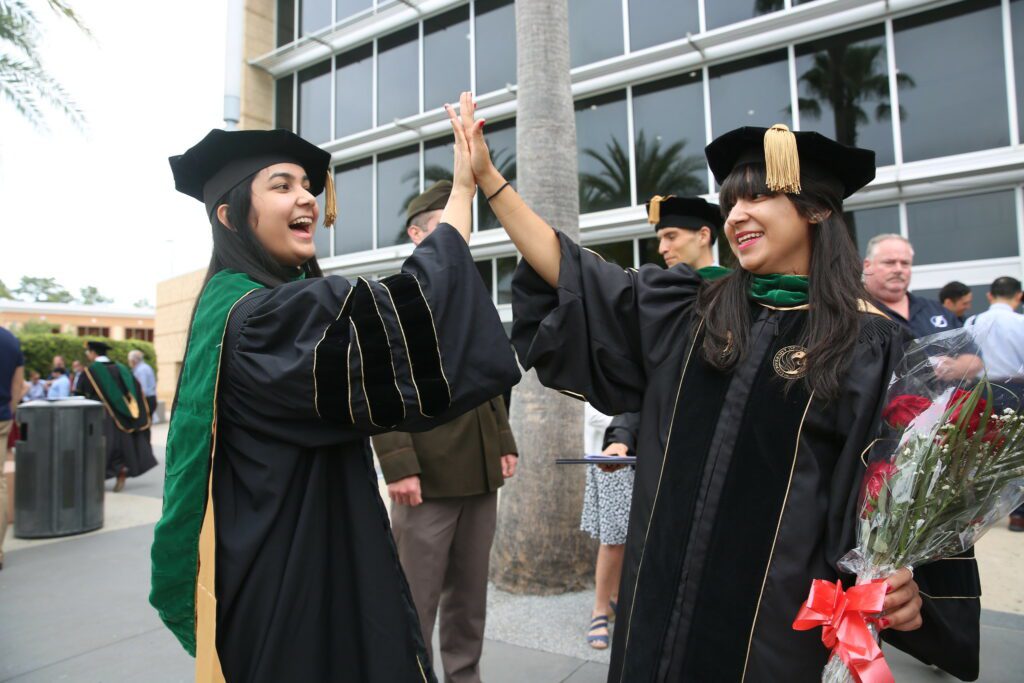 "So this is what it feels like," Naina Sharma said as she donned the cap and gown she borrowed from a graduate after Friday's College of Medicine commencement. Now an internal medicine resident at Hofstra University in New York, Sharma graduated from UCF in 2020 but because of COVID-19 only had a virtual ceremony.
Friday gave her a second chance at some pomp and circumstance as she returned to Orlando to support her younger sister, Nisha, who was part of the college's 10th graduating class.
"It feels so good to be back," she said. "I got to experience a traditional commencement ceremony, see faculty and friends, and that just helped me to relive my memories which was truly amazing."
Naina wore the borrowed cap and gown for family photos and laughed, "I didn't realize how heavy the hood was."
She also stood with her mother and fellow physician, Dr. Rajendra Sharma, an infectious disease specialist with Lee Health System in Fort Myers, and recited the Hippocratic Oath with the graduates.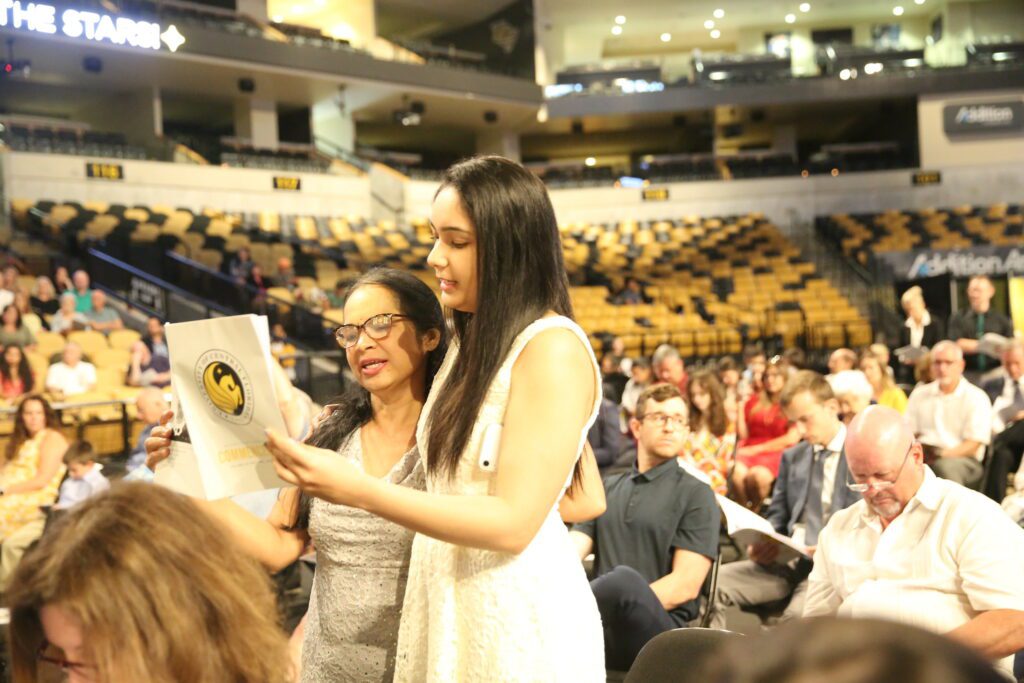 The Class of 2022 – like many before them – invited physicians in the audience to recite with them the oath, named after the renowned Greek physician Hippocrates, the father of western medicine. The mother and older sister hugged as they pledged to care for patients and do no harm.
The sisters, who are two years apart, were both born in India. The family moved to the U.S. when Nisha was three months old. Both girls fell in love with medicine when they saw the impact their mother had on her patients.
Nisha will now do her internal medicine residency at the University of Southern California in Los Angeles.
"Having my sister by my side for half of my medical school journey meant the world to me," she said. "She is my inspiration, my cheerleader and biggest supporter! You know when the going gets tough, the tough get going and that's always been our motto. I'm so blessed that she could do this journey with me and be here with me today."
Dr. Sharma said she was delighted her daughters are achieving their dreams and grateful Naina had a second chance at an in-person graduation ceremony.
"Things do happen in this world," she said, "but sometimes God gives you a second opportunity and we got that today."
Post Tags