Burnett School

College of Medicine

Communique

Research

Student Affairs

Students
Six College of Medicine students are among the 26 university-wide selected as 2021-22 recipients of the Order of Pegasus, UCF's most prestigious student award for those who display incredible academic achievement, university involvement, leadership and community service.
This year's College of Medicine recipients are:
Justin Barthel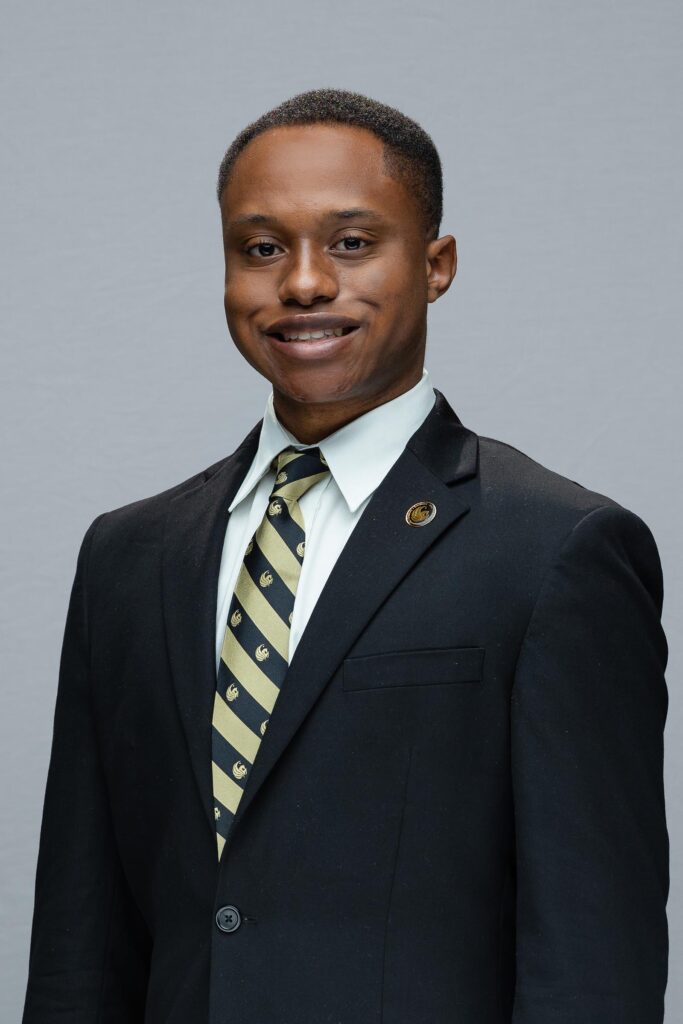 Justin Barthel is pursuing a bachelor's degree in Biomedical Science with a minor in Psychology. He is a member of the Burnett Honors College, the President's Leadership Council and Knights of Distinction, and is a distinguished LEAD Scholars Academy graduate. In LEAD, he served as the Leadership Excellence Board's Executive Director, where he oversaw their recruitment and promotions process. He also served as the Professional School Information Officer of the Pre-Professional Medical Society, where he helped organize the Medical School Admissions Symposium for undergraduate students. His research consists of creating an in silico novel miRNA design for the downregulation of the Human Peripheral Myelin Protein 22 for Charcot Marie Tooth Disease Type 1A and an honors thesis on COVID-19 vaccine hesitancy on a college campus. As an active member of the Orlando community, he volunteers weekly at the Orlando Regional Medical Center, where he assists nurses in patient care.
"During my time at UCF, I was able to utilize my leadership, academic and service experiences to collaborate with various campus organizations and conduct original research projects," he said. "I was provided the tools and instruction to innovate new, robust ideas of action in my endeavors." As an aspiring physician, Barthel wants to focus on healthcare outreach to disadvantaged minorities and provide them with medical resources to increase their quality of life. "During my gap year, I will begin an internship at Mayo Clinic," he said, "where I will be studying cancer health disparities in minority populations."
Parth Chandan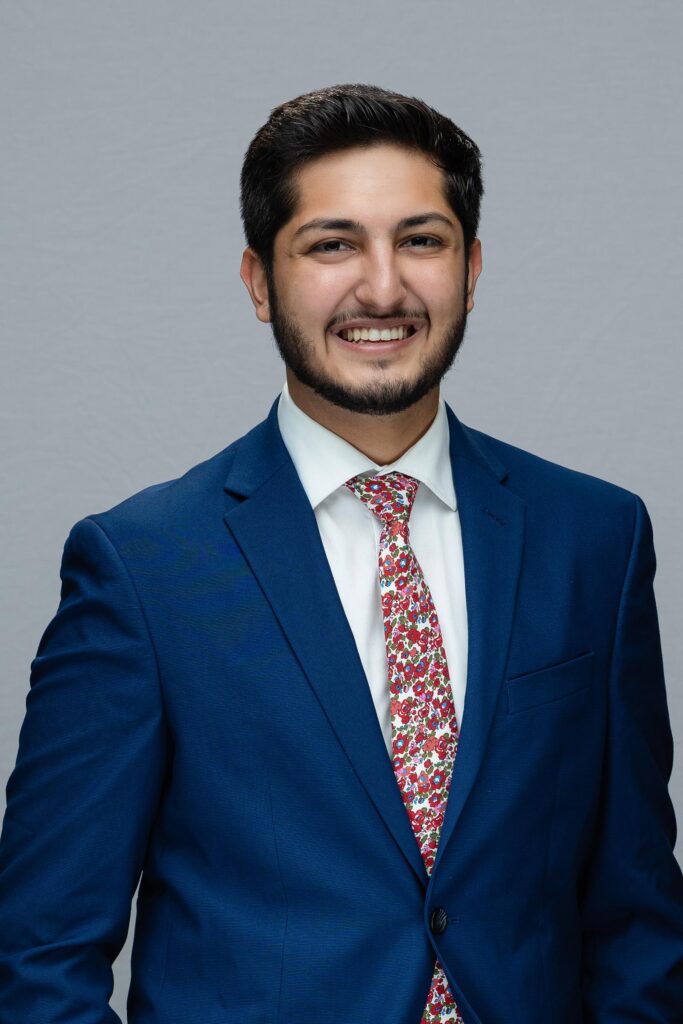 Parth Chandan is a junior majoring in Biomedical Sciences with minors in Diversity and Social Inequity and Psychology. Born and raised in India, he immigrated to the United States in 2006 and has been on an H-4 visa for his entire educational career. During his time at UCF, Parth founded the university's first-ever, student-run Clinical Volunteering Program. In partnership with other local medical clinics, this program has delivered vital medical care to hundreds of immigrants and other uninsured patients in the Orlando area. Chandan also served in numerous leadership roles at UCF, including the executive boards of President's Leadership Council and Pre-Med AMSA. He is also one of the founding directors of the Refugee and Immigrant Education Initiative, an organization that helps immigrants, like himself, get into higher education programs. He has also conducted research within the UCF College of Medicine and the Orlando Immunology Center, along with his own independent, multidisciplinary research in the implementation of novel gap-year internships.
"UCF flourishes with diverse individuals waiting to make a difference in the world, functioning as sounding boards for innovative ideas," he said. "As a result, I've been motivated to give back to a community that has given me so much. Following graduation, Chandan hopes to attend medical school to one day become a physician. "I plan on using my degree to continue to improve healthcare access to underserved populations across the United States," he said. "The next chapter of my life's story will be filled with even more opportunities to empower and advocate for those around me."
Charles Didier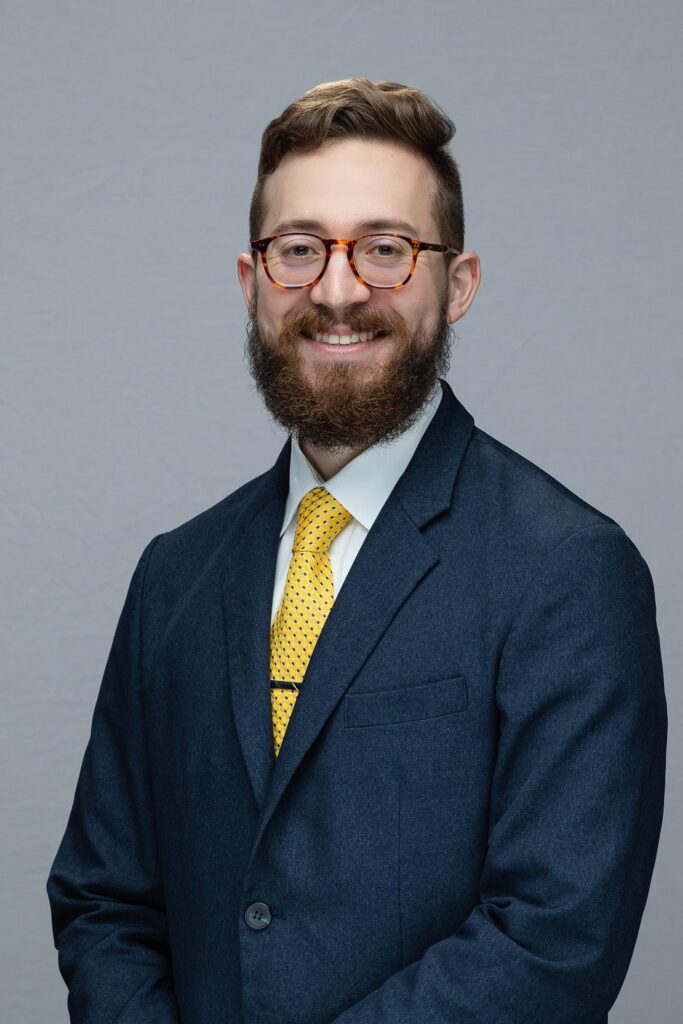 Charles "Chuck" Didier graduated from UCF in 2015 with dual undergraduate degrees in Biomedical Sciences and Biotechnology, and again in 2019 with his M.Sc. in Nanotechnology. Currently, he is a Biomedical Sciences Ph.D. candidate researching how nanoscience-enabled microelectrode arrays can improve biomedicine. Specifically, through a nationwide effort to help end the opioid crisis, he is developing biosensors for safer neural analgesic screening. Didier has also accomplished much at UCF, earning second place in the "3-Minute Thesis" competition and he was also awarded the ORC Doctoral Fellowship, the UCF Doctoral Research Support Award, and the Wodzinski Scholarship. His lasting impact at the university includes helping to establish the UCF chapter of the Scientista Foundation, which is an organization seeking to empower women pursuing STEM careers. He additionally founded the UCF chapter of the Pi Kappa Phi fraternity and is a dedicated Knight-Thon supporter and participant. "My UCF experience has been one of immense growth and personal improvement," he said. "Life may present its challenges, but UCF gives you the tools to overcome them and thrive."
After graduation, Didier plans to continue working in the biomedical engineering industry. "I aim to further how we utilize technology in studying biology, to create more accurate diagnostic tools, and to increase the efficacy of therapeutics," he said. "In the future, my hope is to return to academia, so I may continue advocating for more diverse and interdisciplinary research environments, as well as to continue student mentorship and doing what I can to remove societal barriers."
Cleopatra Elshiekh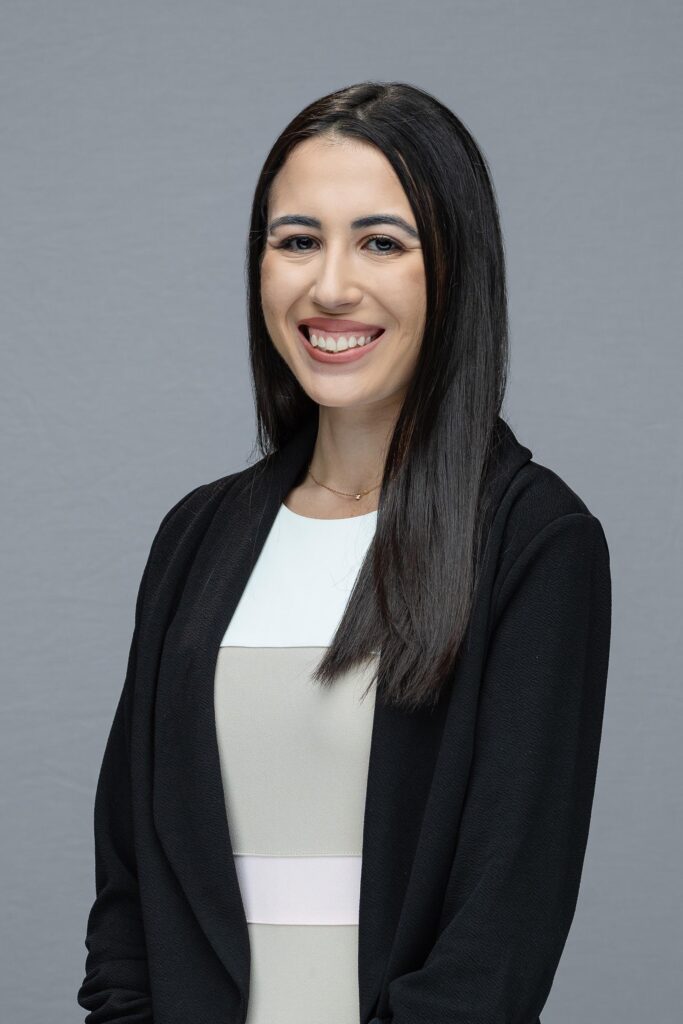 Cleopatra Elshiekh is majoring in Biomedical Sciences with a minor in Sociology on a pre-medical track. As a member of the Burnett Honors College, she served on the inaugural Dean's Leadership Council, where she worked directly with the deans of the honors college. She has pursued research pertaining to suicide prevention and awareness in the Central Florida community and will publish her undergraduate thesis on suicide ideation in college students in December. She has also worked as a student assistant at the Office of the President, as well as being a member of the Student Conduct Board. She also works as an intern with Dr. Gideon Lewis at the Foot and Ankle Sports Medicine Institute in Orlando. Elshiekh volunteers her time at Give Kids the World Village, Shepherds Hope and Orlando Regional Medical Center.
"UCF has provided me with opportunities to grow as a student, a leader and an academic, while allowing me to advocate for and improve the communities I have been a part of," she said. "I have found mentors and professors who have guided me through my college journey, and now I have been able to pay it forward as a mentor to younger UCF Knights, helping them find their place at UCF." After graduating from UCF in the fall, Elshiekh plans to attend medical school and pursue a career as an interventional radiologist, "where I will focus on minimally invasive techniques to diagnose and treat cancers, strokes and heart attacks," she said. "I also plan to pursue a Master of Public Health to use my medical background to improve public health policy and advocate for the thousands across the country who are unable to afford healthcare."
Michael Rohr
Michael Rohr's passion for the sciences began with studying weather patterns. That changed in college after conducting biomedical research at The Scripps Research Institute, volunteering at Jupiter Medical Center, and shadowing gastroenterologists at Cleveland Clinic Florida. Throughout these experiences, Rohr witnessed the interplay between research and clinical care, which influenced his desire to become a physician-scientist who can move from bench to bedside — a path he now trailblazes as UCF's first M.D./Ph.D. student. Rohr is actively engaged in medical volunteering, teaching (peer academic coach and FIRE mentor), and research projects probing autocrine paracrine loops and bile acid signaling in colorectal, pancreatic and gastric cancers. He has represented UCF at three national conferences, resulting in several award-winning presentations, and has published over 10 research articles. "Since joining the UCF family in 2016, I have worked diligently to maintain excellence in academics, mentoring, community service, research and the practice of medicine, while trailblazing a path for future physician-scientist candidates with the continual support and guidance from faculty and peers," he said.
After completing his M.D./Ph.D., Rohr plans to complete a residency and fellowship in gastroenterology at a research hospital. "During my training, I will focus on researching and treating malignant and non-malignant diseases of the hepatobiliary tree," he said. "Afterwards, I hope to establish a career in academic medicine that integrates research with clinical care and teaching, with the goal to continue investigating how bile acids and related components can be leveraged for therapy and diagnosis."
Parshva Sanghvi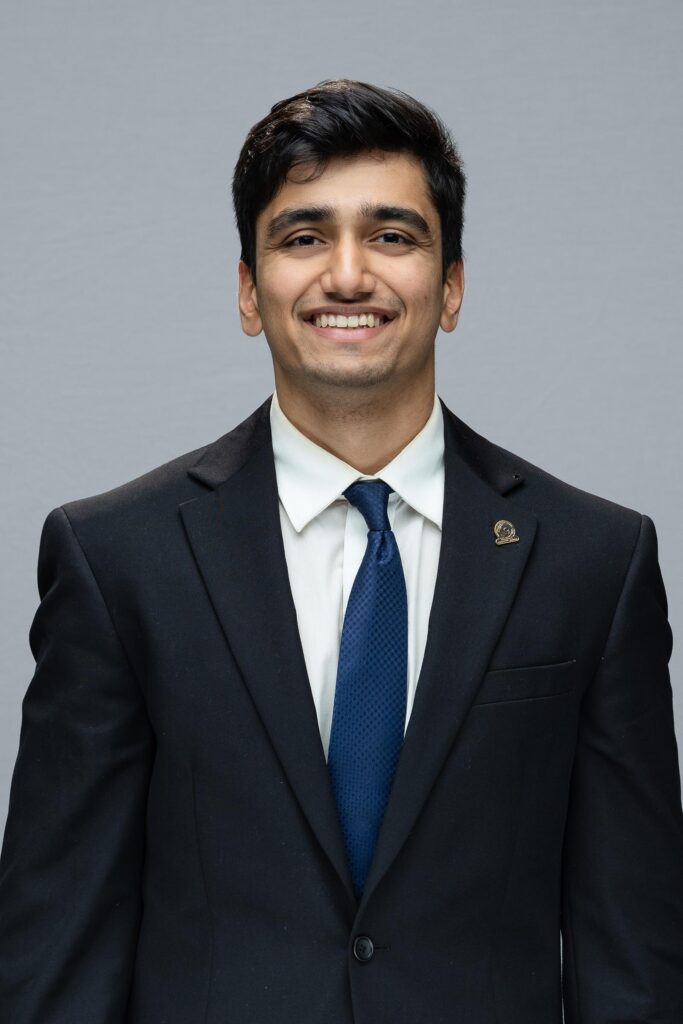 Parshva Sanghvi is pursuing a major in Biomedical Sciences and a minor in Business. He is a National Merit Scholar, member of the Burnett Medical Scholars Program and a graduate of the LEAD Scholars program. As a member of the President's Leadership Council, Sanghvi serves as a student body ambassador to UCF's president and dignitaries who visit the university. He is also a participant in UCF's Honors in the Major Undergraduate Thesis program, through which he studied the effect of novel compounds on advanced stage prostate cancer cells. Sanghvi has held several leadership roles, from serving as treasurer of Pre-Medical AMSA to vice president of Honors Congress. Passionate about serving his community, Sanghvi regularly volunteers at both AdventHealth East Orlando and Give Kids the World Village in Kissimmee — an organization that provides meaningful experiences to children facing terminal-illnesses.
"UCF is where my passion for learning was met with endless opportunities," he said. "Coming from Michigan, I found a home at UCF and felt supported in any endeavor I pursued." This fall, Sanghvi plans to attend medical school this upcoming fall and pursue an M.D./MBA dual degree. "As an aspiring physician, I aim to make healthcare more affordable and equitable for underserved communities," he said. "Eventually, I also plan on serving as a mentor and leader in academic medicine."
Post Tags