Burnett School

College of Medicine

Communique

Philanthropy

Research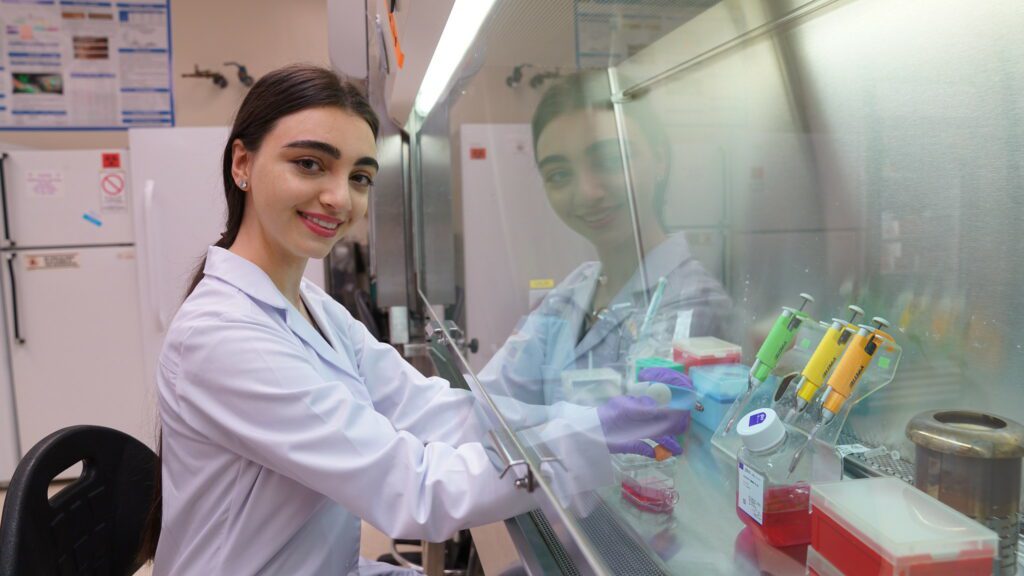 On April 7 – UCF Day of Giving, the UCF College of Medicine is inviting the community to support our future physicians and scientists by making a gift to support their education.
First held in 2018, UCF Day of Giving is a university-wide campaign that invites the community to make a direct impact by donating to a fund or area at UCF they are passionate about. The gifts will make a lasting difference in the lives of UCF students, propel groundbreaking research by our faculty, and help us strengthen the future of our university.
By donating to the College of Medicine, you can make a key contribution to the quality of medical care, medical education, and innovative research in our region and across the nation.
"Our success will be measured by our participation," says Dr. Deborah German, dean and vice president for health affairs. "I hope we can achieve 100% participation from College of Medicine faculty and staff. Every gift counts regardless of the amount, so your gift, no matter how large or small, will make a big difference!"
There are a variety of areas you can choose to support, including M.D. Scholarships, Graduate Fellowships, research, specific projects, Dean's Excellence Fund and many others.
This year, the annual UCF Day of Giving coincides with #407 Day, a day Orange County has proclaimed to encourage financial support in Central Florida.
Gifts made today through April 7 will be counted in the University's final total and will count toward a variety of match gifts that will be announced on the Day of Giving, potentially increasing the impact of your gift even more.
This year's goal is 5,000 donors. Join the celebration and make a gift on April 7 at dayofgiving.ucf.edu.
Post Tags