COVID-19 Resources For Students
Dear Students, please see below for information from Dean German.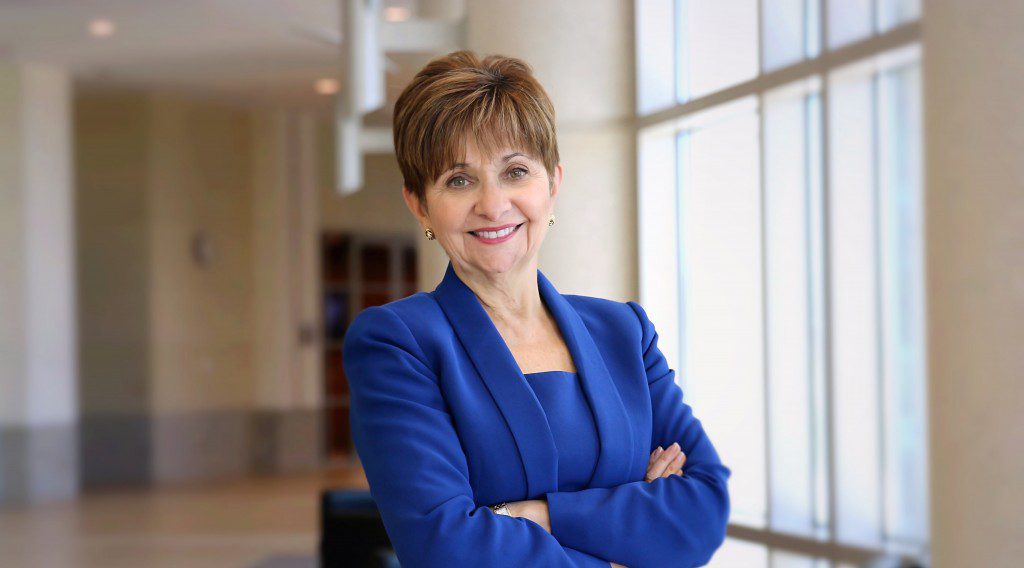 Medical students across the country are volunteering to help out in the COVID-19 crisis. I recognize that many of you are anxious to help. We all are concerned about our personal health and safety, and the personal health and safety of our family and community. The College of Medicine wants to be supportive of you if you choose to volunteer, yet would never require volunteer participation.
If you would like to participate in volunteer activities during this time, here is the information to keep in mind:
As a medical student, your education should come first. The more you learn now, the better positioned you will be to help us all in whatever health crisis you will face as a physician. To that end, the assigned educational program and clerkship responsibilities must have the first priority. Volunteering time must be done outside of work assignments.
The medical liability insurance that covers you during clerkship rotations and certain COM events such as KNIGHTs clinic does not cover medical liability when volunteering outside of COM because this is outside your scope of medical education. Any activity done outside COM's clinical community engagement process is done at your own risk.
You are not a licensed health care provider. Please refer all medical questions to the patient's medical provider.
When choosing volunteer activities, please consider the personal risk of infection in the activity. Aside from the obvious desire that you stay healthy, you should know that some hospital sites may limit your ability to complete clerkships or have clinical experiences if you have been in a setting of high risk of infection exposure. The same may be true for returning to COM classes. A delay in the educational curriculum most likely will result in a delay in graduation.
With gratitude for your enthusiasm to help, and wishes for good health during this time,
Dean German
---
For more information on volunteer opportunities during the crisis, please see below. These are opportunities that have been made presented to the COM. Please note that this is not a COM endorsement nor sanctioning of these activities, but rather a resource list for those who are interested in volunteering.
Physician Society of Central Florida Protecting Physician Families Campaign
The PSCF Foundation is launching the Protecting Physician Families Campaign to recognize the shared sacrifice and role physicians' families are playing by making sure their loved ones have access to free Personal Protective Equipment (PPE). We hope this effort will help in some small way to keep families together during these troubling times.
We've secured financial support from some of our business partners to make this project possible. Our members can register their families online and we'll let them know the time and location of the distribution points throughout the community over the coming weeks. Our hope is that some of the medical students can be onsite to verify the members' registrations and load PPE supplies into their trunks. We're planning to provide each family member in a household with 2 KN-95 Masks and 4 Surgical Masks.
Since we have limited supplies, we hope to direct most of these free resources to our members that are actively treating COVID-19 patients or those that may have concerns about their own exposure to the virus.
We will provide gloves and masks for any students who would like to volunteer their time to help distribute these supplies.
We hope in some small way this program can provide comfort to our physicians, thank them for their service, and recognize the sacrifices their spouses and children are also making in this ongoing fight against COVID-19.
Carrie Pope
Physicians Society of Central Florida
522 S. Hunt Club Blvd., #412
Apopka, FL 32703
(844) 234-7800 ext. 2000
carrie@pscfl.org
---
Health Department opportunities:
Before you commit to doing any volunteer work during this COVID 19 crisis, please refer to the guidelines offered by Dean German at the top of this page and the guidance established by the AAMC.
1. The Orange County Medical Clinic does all the preparation for COVID related activities. The testing site is just the visible part of if. To make this possible, the staff at the clinic prepares all requisitions in advance, and that is a process that is currently being done manually. Additionally, once results are received, the staff also performs phone calls regarding negative results and then mails them out at the patient's request. The clinic also mails out results to those patients they are unable to reach by phone. Any extra help they can get will be appreciated, as the need for testing services keeps increasing as well as the workload for the clinic's devoted team that has been doing this hard work for months. This is the main component that requires help and does not involve direct contact with patients. If interested, please contact Daniella Sullivan at the Orange County Medical Clinic via email at Daniella.Sullivan@ocfl.net or by calling her at 321-230-3813.
2. The Seminole County Department of Health volunteer application can be found here: http://seminole.floridahealth.gov/about-us/_documents/volunteer-applications-9-5-19.pdf and emailed to: Seminoleinternprogram@flhealth.gov Attention: Ruby Williams and Shellon Fortune
The biggest need for the Seminole County DOH is during the weekends, from 8am to 5pm on Saturdays and Sundays with help fielding calls. This would be done from the DOH and not remotely, but during the weekends, it is just the staff there as they are closed to patients during this time.
If you are interested in volunteering, you will need to go through a background screening, which takes about 1-2 weeks to complete before starting. As long as you remain actively involved, you can continue to volunteer with various programs for up to 5 years.
---
Virtual Volunteering Ideas from AMWA
Click here for more information on this opportunity
---
Medical Students Helping Older Adults Battle Isolation During COVID-19
Below is a letter from a medical student at Brown University that talks about virtual elderly visits. Medical students should understand that these visits should be supportive and that no medical advice should be offered. Patients should be directed to their care provider for any medical questions.
Good evening,
My name is Swechya Banskota. I am a first-year medical student at the Warren Alpert Medical School of Brown University. COVID-19 has me concerned like everyone else, but I am especially worried about the vulnerable populations. With the closure of nursing facilities and ALFs to visitors, and the strict isolation and social distancing guidelines older adults must follow to stay safe, I am worried about the older adults suffering in isolation, possibly causing anxiety and deteriorating their mental and physical health. I am especially concerned about older adults who do not have family members that they can stay in contact via phone call, FaceTime, Skype, etc.
Over the past couple of days, I have been inspired to think of different ways we could help the elderly population. I have started an initiative at Brown where medical students help older adults in our community battle isolation during COVID-19 by virtually visiting them. It is called Combating Social Isolation Via Virtual Visits During the COVID-19 Pandemic. Students from several other medical schools have already expressed interest in joining, and I have created a virtual visit facilitation guide with the help of some of my mentors to enable other schools to join this initiative with ease. 
I am reaching out to medical students at your school to join me in this fight by starting this initiative at your school as well. It would be an amazing resource for older adults in our community during this time of chaos, social distancing, and isolation. Please fill out this short google form if you decide to start this initiative at your school, and let me know if you have any questions. If you are unsure if somebody has already signed up to start this initiative at your school, you may confirm by looking for your school's name on this sheet. Please feel free to forward this to your colleagues who may be interested in joining this initiative as well. 
I understand that this is a chaotic time and that we are all trying to cope with changes that are occurring on a daily and, sometimes, hourly basis. Therefore, I understand if you would not like to participate in this initiative at this time.
Sincerely,
Swechya Banskota
MD Candidate, Class of 2023
The Warren Alpert Medical School
Brown University
Pronouns: she, her, hers
---
More ways to help…
Another real community need is volunteering at the food banks. Second Harvest Food Bank of Central Florida is a great alternative. Their volunteer force is usually elderly.
Medical Students Fundraiser for Second Harvest Food Bank
A group of medical students wants to take a powerful action to help our Central Florida neighbors in need. Help their team reach their goal!
Donations go directly to Second Harvest Bank to buy food in bulk to deliver to low-income families.
Thank you for making a great difference for local children, seniors, low-income families, and others who are struggling to put enough food on their tables this year. Click here to donate to their team!
---
Call for submissions: New Collection on COVID-19-Related Student Volunteer and Service Projects
Dear colleagues,
We are learning that students and institutions are co-creating meaningful student volunteer and service opportunities in response to the COVID-19 pandemic and want to highlight that great work! The AAMC is actively seeking submissions to a new accessible collection titled Collaborative Student Volunteer and Service Projects with Health Systems and Medical Schools. This collection will feature efforts that are collaborative and responsive to health system needs and prioritize student, patient, and community safety. To be considered for inclusion, submissions need to meet these criteria:
Describe a fully voluntary student service project.
Represent a collaboration between medical students, the health system and/or the medical school.
Are driven by the needs of the health system and/or medical school.
Include a formal connection between medical students and faculty/administrators.
When feasible, facilitate social distancing.
In addition, we are particularly interested in projects that, as possible,
Use a service-learning model and
Involve interprofessional collaboration
Our intent is to curate and disseminate these resources for the broader medical and health professions education community. If you're interested in learning more or have exemplars to share, please visit here. Thank you for all that you're doing to support learners – and all that you and your learners are doing to support your communities – during this unprecedented time. If you have any questions, please contact us at studentaffairs@aamc.org.
With deep appreciation,
Geoff
Geoffrey H. Young, Ph.D.
Senior Director, Student Affairs and Programs
Association of American Medical Colleges
655 K Street, N.W., Suite 100
Washington, D.C. 20001-2399
T: 202-741-6466 F: 202-863-6060
---
AAMC Guidelines for Volunteer Students
Before you decide on a volunteer experience please click here to read the AAMC established guidelines for students volunteering during this COVID-19 crisis.
---
COM students helping local health workers
A group of UCF COM students formed a COVID-19 response group to help local health workers. Click here to read more on their initiative posted on Global Citizen.
---