The Class of 2015 Graduates
2015 marked the third graduating class in our young medical school's history. Meet some of the 78 new UCF physician Knights who received their M.D. degrees on May 15. They are scholars, athletes, actors and volunteers. They have served communities in Orlando and abroad. They are doing their residency training in specialties ranging from family medicine to neurosurgery. And they have all helped create a legacy for a young medical school that is helping create an emerging Medical City.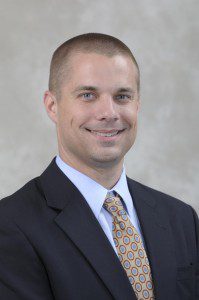 Mike Arnold
Born on the coast of Central Florida, Mike earned a B.A. in theater studies from Emory University and has been active in Shakespearean theater productions. Before coming to medical school at UCF, he served as a physician's assistant and EMT. He played a leadership role in opening the student-run free KNIGHTS (Keeping Neighbors In Good Health Through Service) Clinic at Orlando's Grace Medical Home. Mike received the 2015 Dean's Award for the student who most exemplifies academic excellence, professionalism, integrity and empathy. Mike matched into a surgical residency at Carolinas Medical Center in Charlotte, N.C. and hopes to become a trauma surgeon.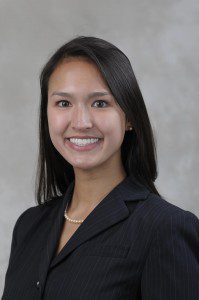 Amy Iarrobino
Before entering medical school, Amy trained to be a figure skater, reaching a competitive status with the U.S. Figure Skating Association. Amy was one of two 2015 graduates to receive the College of Medicine Academic Excellence Award and was also honored with the Order of Pegasus, UCF's top student award. Amy will do her internal medicine residency at the University of Pennsylvania. She hopes to become an oncologist, and has conducted and presented cancer research, including her scientific work at the Moffitt Cancer Center.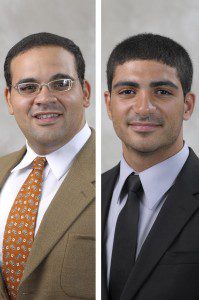 Galal and Mohammed Elsayed
Two of this year's graduates are brothers – Galal and Mohammed Elsayed. As youngsters in their native Egypt, they had white coats and stethoscopes and cared for imaginary patients. As university underclassmen, they volunteered with Habit for Humanity and built homes for the poor. Galal is a year older and the siblings waited a year so they could enter medical school at UCF together. Mohammed will do his radiology residency at Harvard. Galal will train in neurological surgery at University of Alabama-Birmingham. Both use the same word to describe experiencing med school together: "blessed."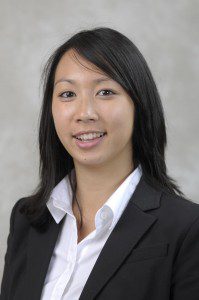 Megan Vu
Megan Vu's family escaped South Vietnam on a U.S. Navy ship during the 1975 fall of Saigon. "I wouldn't be here without the actions of those soldiers," Megan says. Now the 2015 graduate is giving back. A Naval officer, she will do her surgical residency at the Naval Medical Center San Diego, which serves more than 100,000 active and retired military personnel a year. Megan is one of eight military officers in this year's class. "It's amazing that my dream of being a doctor can go perfectly with the sense of patriotism that I have for our country," she said.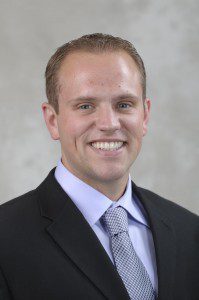 Glenn Gookin
A marathon runner, Glenn earned a Ph.D. in environmental toxicology at University of California Irvine before entering medical school. Today he is on his way to becoming a family physician. Glenn and his wife Karina, who graduated from med school at UC-Irvine, matched at Methodist Hospital in Sacramento, CA. The Gookins sought family medicine because it offers the opportunity to have life-long relationships with patients. Glenn is another leader of the KNIGHTS Clinic. He and his wife worked together to start a free clinic at UC-Irvine as well.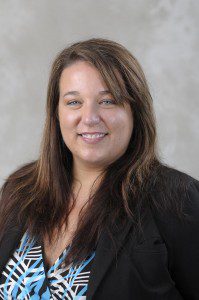 Erin Kane
Erin has had quite the journey to medical school. She's been a volunteer firefighter and EMT and worked at Harrah's Casino in St. Louis, where she was a beverage and slot machine manager. That background seems very fitting for her career plans of emergency medicine. Erin matched into the EM program at Washington University Hospital in her hometown of St. Louis. Erin has been active in the KNIGHTS Clinic and has also done medical mission work in the Dominican Republic through the College of Medicine's global health initiative.