Willed-Body Program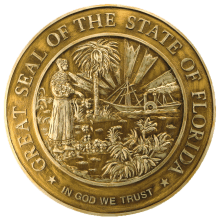 Doctors have relied on the study of the human anatomy since the practice of medicine first began. People who bequeath their remains to the University of Central Florida College of Medicine help our students and others learn to become future healers.
The Willed-Body Program allows Florida residents 18 and older to make a difference in a medical student's education. Regulated by the Anatomical Board of the State of Florida, the program helps individuals donate their bodies for the training of physicians, dentists, physician assistants and other health workers.
Here is helpful information on the UCF College of Medicine's Willed-Body Program. We thank you for your generous consideration.
---
Willed-Body Program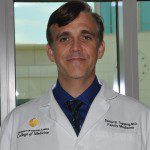 On behalf of our medical students, I want to thank you for considering a generous gift to the UCF College of Medicine's Willed-Body Program, one of three sites of The Anatomical Board for the State of Florida. I would like to take this opportunity to share with you the importance of willed-bodies in training the minds, hearts and hands of young physicians.
I have taught anatomy for many years, and when it comes to teaching the science and the art of the human body, there is simply no substitute for your gift. No computer program or two-dimensional drawing can substitute for the knowledge young medical students get from studying an actual human body's anatomy in preparation for their first encounters with living patients.
Human cadavers are our students' first patient and as such, they are treated with dignity, respect and appreciation. As you see here, each year our students honor their first patients at the end of Anatomy Lab with a send-off ceremony, a medical school tradition that thanks the individuals who willed their remains for their role as teachers – about health, disease, life and death.
On behalf of students and faculty at the UCF College of Medicine and the many individuals who preceded you on this noble path, let me thank you again for your consideration.

Daniel B. Topping, MD
Director of the UCF College of Medicine Willed-Body Program
---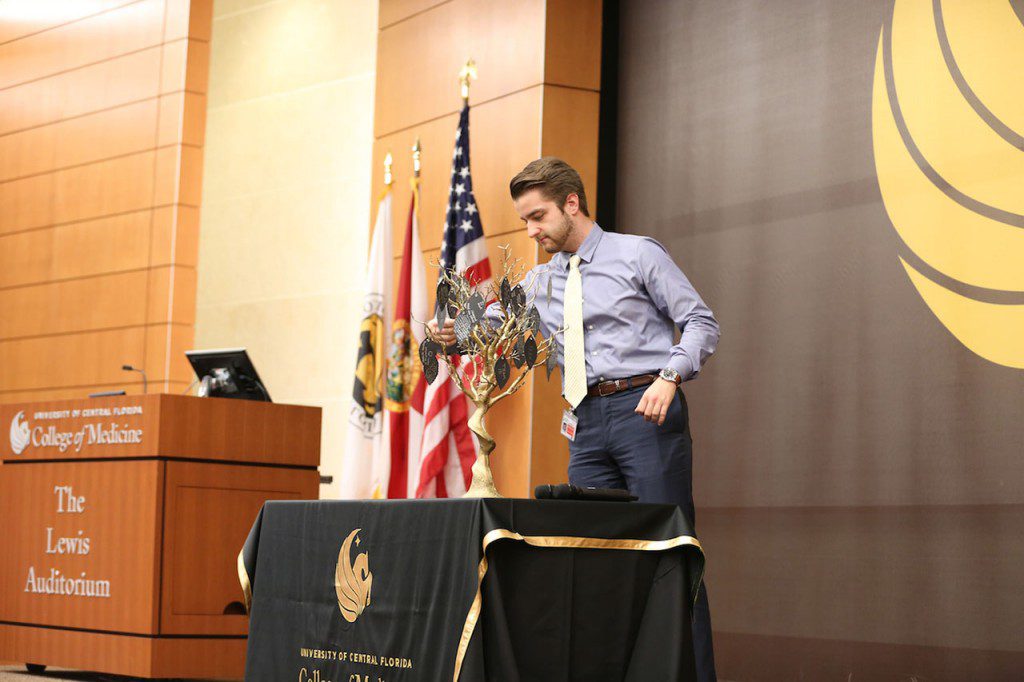 Silent Teachers
Some of our greatest teachers were once among the living, going to work, making a living, raising a family, and not really thinking about all that we would learn from them.
The greatest teachers we could ever ask for shared lives of happiness, memories, pain and sadness with many. They may have raised a family and enjoyed grandchildren. They may have traveled to exotic places around the world. They may have shared personal feelings and love with those close to them. They may have had a career that was successful and rewarding. They may have spent time volunteering to help others in need.
The greatest teachers we could ever ask for never knew us, yet they had the courage and willingness to be there for us even during the end of their lives. They shared with us all we could ever ask for, and we were eager to learn all there was to know.
We never knew the details of their lives, but as we learned from them, we began to understand what may have been going on inside of them toward their life's end. We wondered at the time of their death whether they were in pain, with their family, or alone.
The greatest teachers we could ever ask for were individuals we never met yet now we know everything about them. They will be forever with us, still teaching and reminding us every step of the way. They were more than textbooks, notes, lectures or presentations. They were among the greatest people we will have ever met.
We thank every one of them for the greatest gift one could ever give. We were not given the cause of their death. Instead, we had to present a clinical pathology conference to our peers and faculty, demonstrating everything we learned about them, including our opinion about their cause of death and their quality of life around the time of their death.
Later, our class held a memorial to our greatest teachers to honor them, say goodbye, but most of all to say thank you.