Women's History Month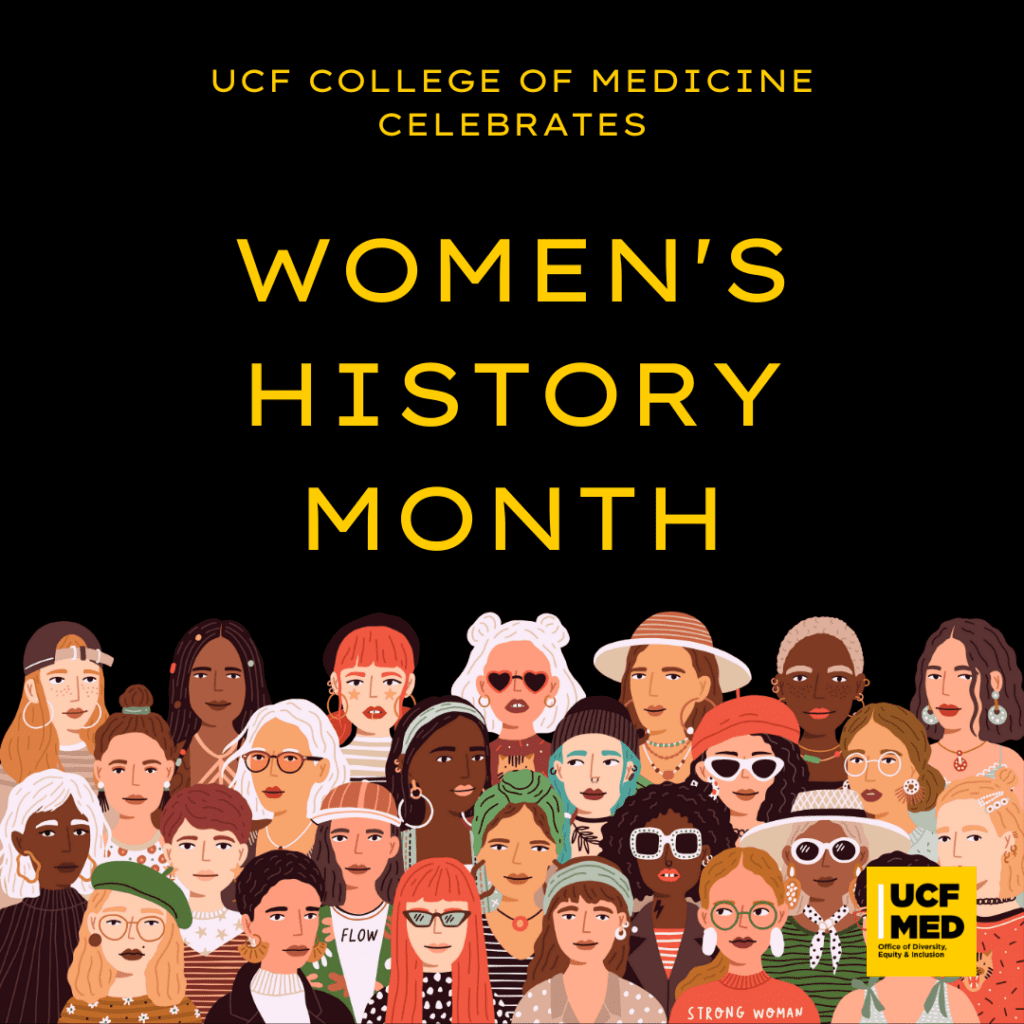 Happy Women's History Month!
The month of March is set aside to commemorate and encourage the study, observance, and celebration of the vital role women play in American society. We invite you to celebrate Women's History Month 2022 and honor the extraordinary women at UCF and the College of Medicine.


GENDER DIVERSITY: DR. ANDREA GUZMAN
TUESDAY, MARCH 8 – 12PM-1PM
ZOOM
Join Dr. Andrea Guzman, UCF Vice President of Diversity, Equity and Inclusion, for a conversation on gender diversity and how UCF is working to improve gender bias in pay, examine gender parity and diversity in leadership roles, support a family and work life balance, and other issues surrounding gender diversity and inclusion.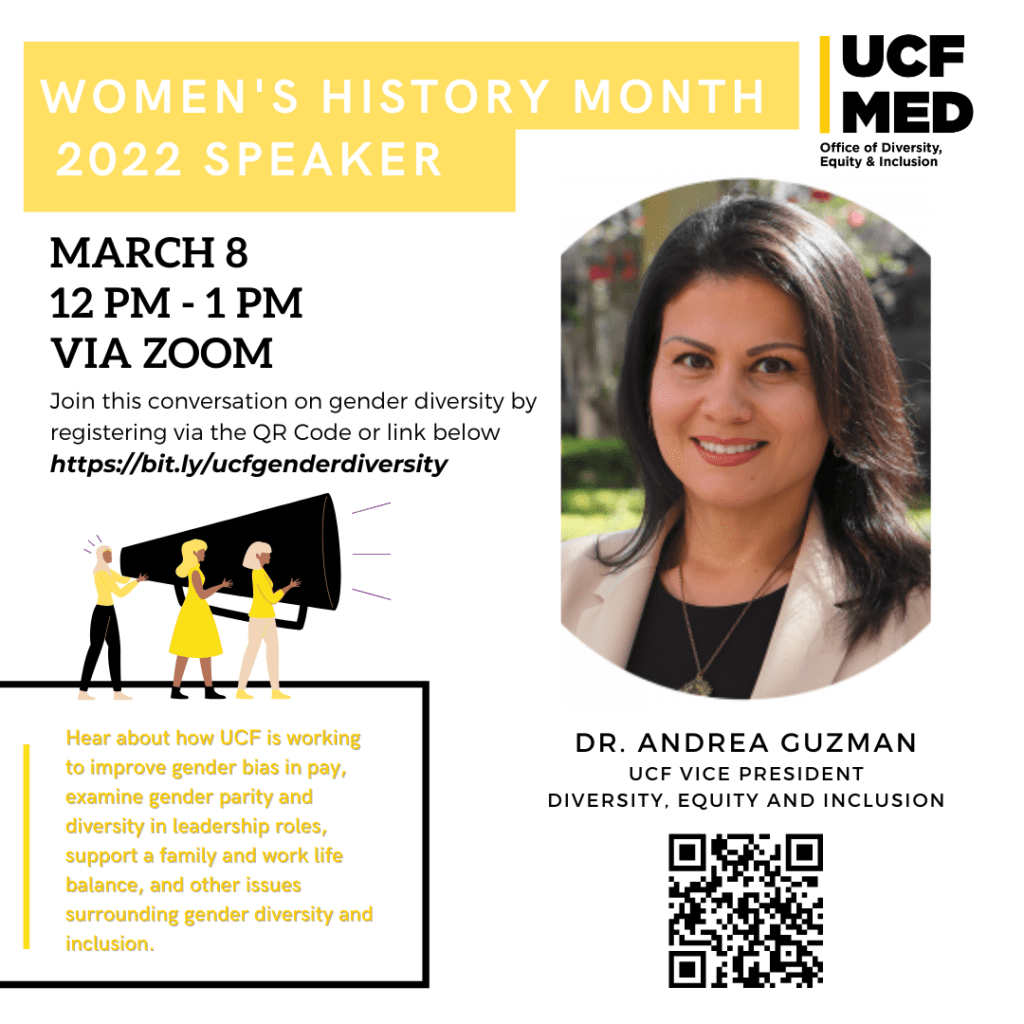 WOMEN'S EMPOWERMENT FORUM
THURSDAY, MARCH 17 – 12PM-1PM
ZOOM
The American Medical Women's Association (AMWA) and Association of Women Surgeons (AWS) student organizations at the UCF College of Medicine invites you to attend this panel discussion with inspirational women physicians who will share their perspectives and experiences working in medicine and offer advice for pre-clerkship, mentorship, and other avenues of support.
Meet the panelists: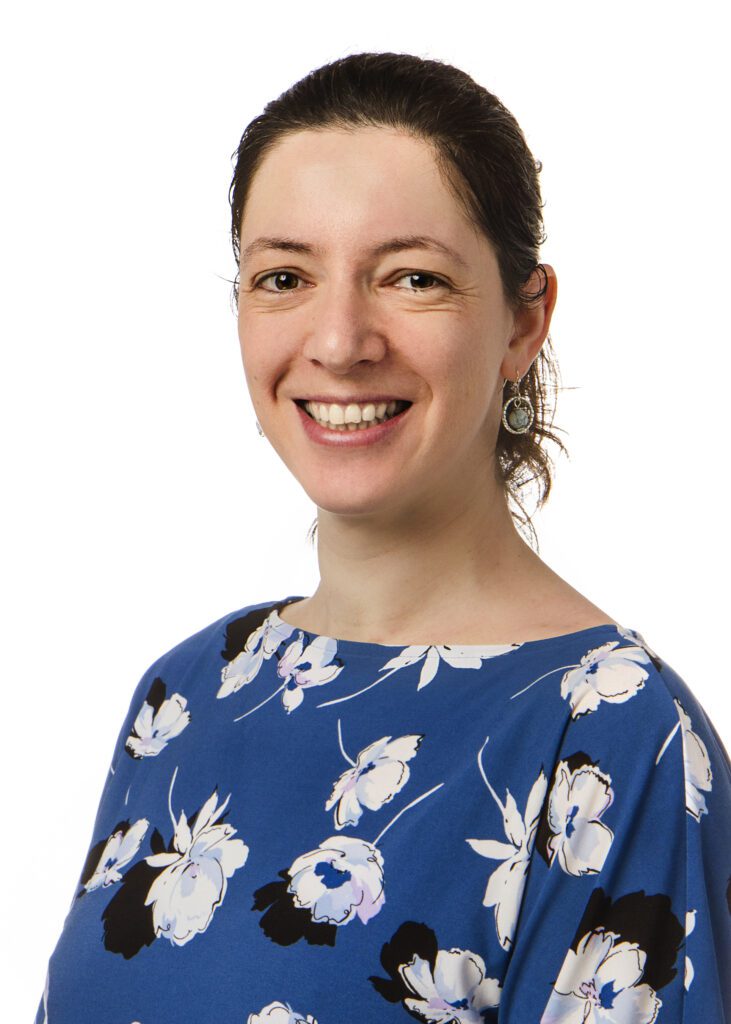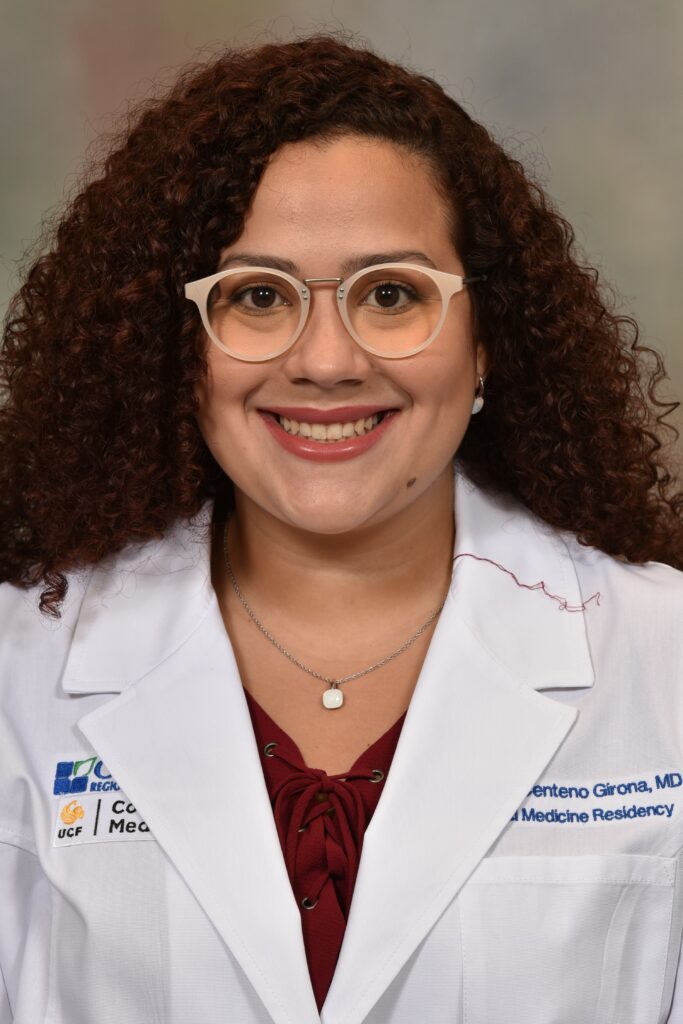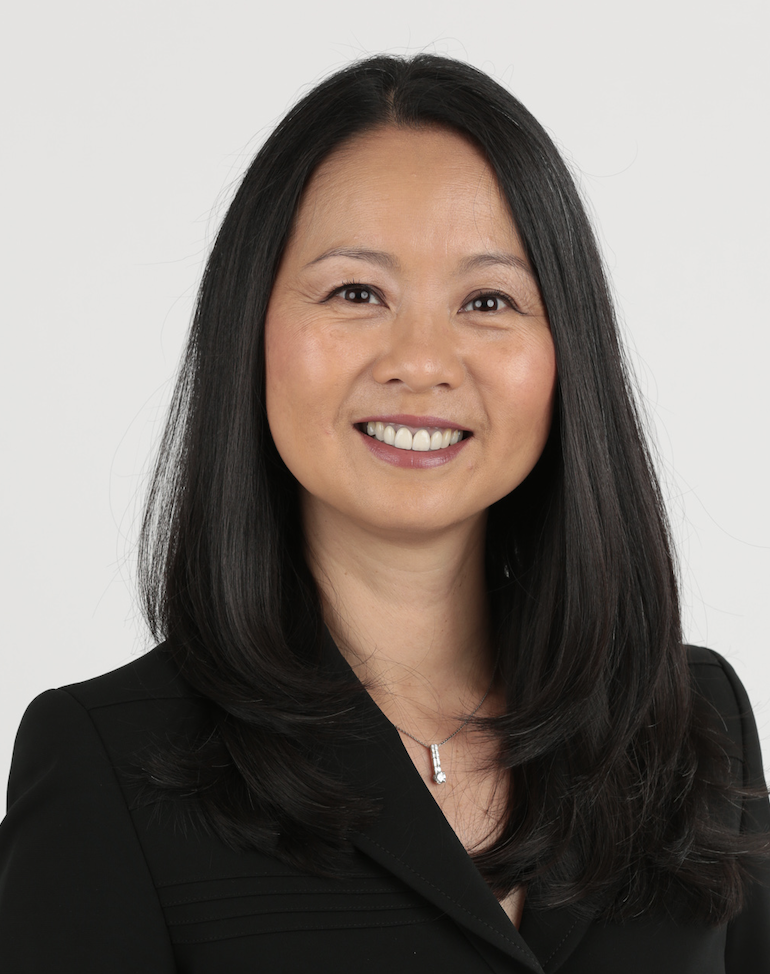 Register at https://ucfmed.zoom.us/meeting/register/tJYrduqprT4iHdPMmvuxtAQmA1_oNJt-uqVi.
WOMEN'S HISTORY MONTH TRIVIA
TUESDAY, MARCH 22 – 12pm-1pm
Zoom
Celebrate the women of the College of Medicine who have made meaningful contributions in our community through personal, volunteer, and professional avenues!

Help honor your female colleagues by sharing their accomplishments with the COM community. Please submit your honorees by Wednesday, March 16 by visiting https://forms.office.com/r/cbr2kgMbsc.

Then, challenge our COM community in a game of trivia on Tuesday, March 22 that will highlight these outstanding women at the College of Medicine (there will be a prize for 1st place!).