Patient safety has become a national topic since a 1999 Institute of Medicine report estimated that medical errors kill almost 100,000 people per year. Follow-up surveys of medical schools found that young doctors in training did not feel they received enough in-depth education in patient safety. In response to this issue, the WHO (World Health Organization) developed a patient safety curriculum to be taught in medical schools. UCF College of Medicine was invited to become a pilot site for evaluation of the patient safety curriculum along with 10 medical schools in countries across the world.
Director: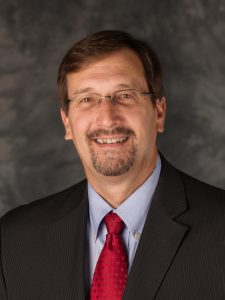 Learning objectives:
Understand the complex interaction between the health care environment, doctor and patient.
Aware of mechanisms that minimize error, e.g., Checklists, clinical pathways.
Know the main sources of risk in the clinical workplace.
Understand how personal limitations contribute to risk.
Promote risk awareness in the workplace.
Understand the nature of error and how healthcare can learn from error.
Understand the harm caused by errors and system failures.
Aware of principles of reporting adverse events.
Understand the relationship between human factors and patient safety.
Apply human factor thinking to the workplace environment.
Understand the importance of teamwork in healthcare.
Know how to be an effective team player.
Understand prudent antibiotic and antiviral selection.
Practice correct hand washing and aseptic technique.
Always use methods to minimize transmission of infection between patients.
Know the medication most commonly involved in prescribing and administration errors.
Know how to prescribe and administer medications safely.
Know the procedures for reporting medication errors and near misses in accordance with local requirements.
Be able to describe the principles of quality improvement.
Know how to perform improvement activities and use of tools.
Understand principles of good communication and its role in effective health care relationships.
Communicate with patients and careers in ways they understand.
Involve patients and families in discussions about their care.
Maintain privacy and confidentiality.
Develop strategies to deal with the difficult or vulnerable patient.
Understand principles of open disclosure.
Ensure patients and families are supported after adverse events.