Patient Safety
Patient safety has become a national topic since a 1999 Institute of Medicine report estimated that medical errors kill almost 100,000 people per year. Follow-up surveys of medical schools found that young doctors in training did not feel they received enough in-depth education in patient safety. In response to this issue, the WHO (World Health Organization) developed a patient safety curriculum to be taught in medical schools. The UCF College of Medicine was invited to become a pilot site for evaluation of the patient safety curriculum along with 10 medical schools in countries across the world.
Director: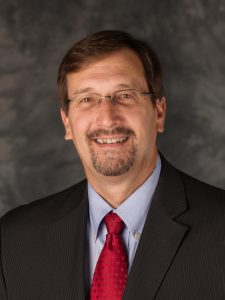 Learning objectives:
Students are aware of the magnitude of patient harm in the health care delivery system.
Students can identify types of errors in case review/low fidelity simulations and apply strategies to mitigate or prevent harm.
When presented with complex patient care scenarios, use system design principles to identify and design highly reliable processes that mitigate error leading to patient harm.
Applies principles of team-based behavior to improve patient safety.
When presented with patient care scenarios involving the interface of humans in complex systems, apply the knowledge of human factors to mitigate patient harm.